Español abajo
Explore your house, backyard or neighborhood to collect materials for your landscape.
Download Activity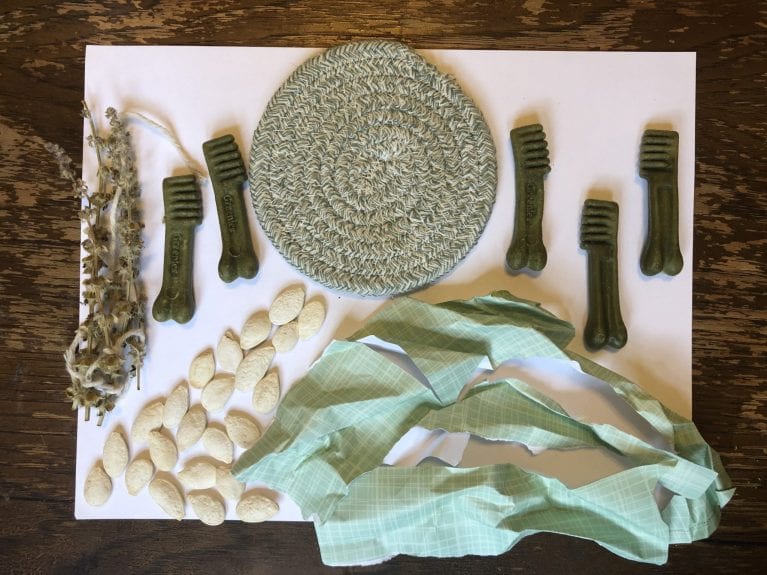 Supplies
Found Objects, Paper
Instructions  
Step 1: Landscapes are comprised of three major components; sky, land and a horizon line which separates the two. What kind of landscape will you create; mountains, a forest, something else?
Step 2: Search for materials for your landscape assemblage. Explore your house or with a parent or guardian's permission explore your backyard or neighborhood. Look for materials that you can use to create the sky, land and horizon line. Think about the colors and textures of the materials you collect.
Step 3: Once you have collected materials for your landscape find a place to set up your assemblage. You can create your landscape on a piece of paper, on the floor or on a table or desk.
Step 4: Think about how you can arrange materials to create the sky, land and horizon line. What are the colors and textures of the materials that you have collected? How can you use these characteristics to represent details of your landscape?
Step 5: Take pictures of your landscape and share them with your friends and family.
Vocabulary
Found object — a thing that someone else has given or thrown away that is often repurposed by artists
Landscape — an image of the land, nature, or outside; genre of art
Horizon line – is a line that runs across an artwork and represents the viewer's eye level or marks where the sky meets the ground
SEE MORE FUN AT-HOME ACTIVITIES FOR KIDS ON THE O BLOG!
QUESTIONS? EMAIL EDUCATION@OGDENMUSEUM.ORG.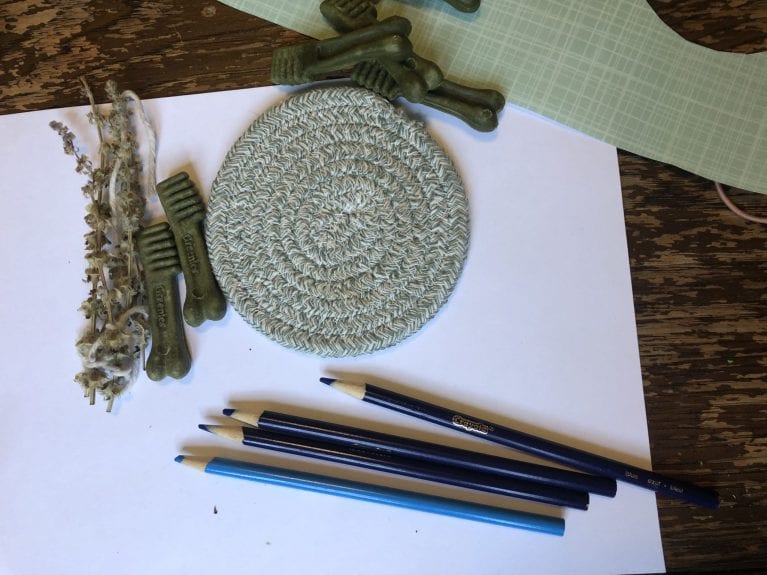 ___________________________________
Lunes de movimiento: Búsqueda del tesoro de un paisaje
Explora tu casa, jardín o vecindario para recolectar materiales para tu paisaje.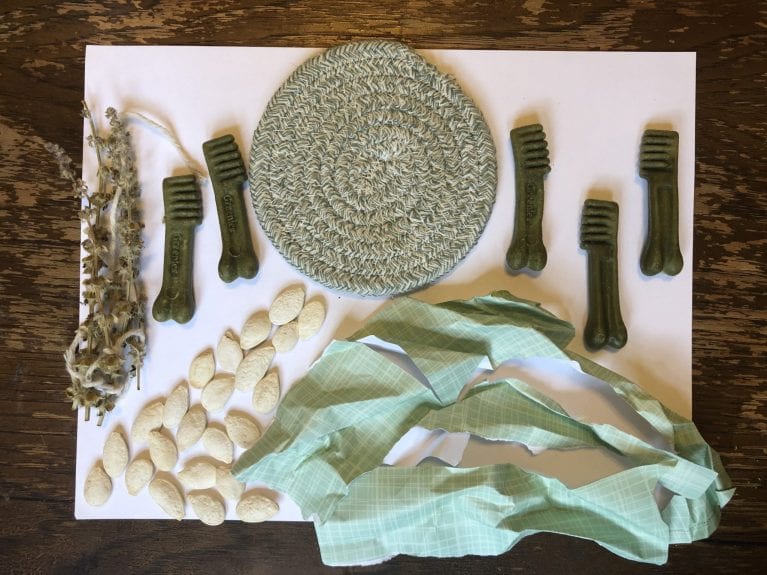 Materiales
Objetos encontrados, papel.
Instrucciones
Paso 1: Los paisajes están compuestos por tres componentes principales: cielo, tierra y una línea del horizonte que separa los dos. ¿Qué tipo de paisaje crearás: montañas, un bosque u otra cosa ?
Paso 2: Busca materiales para hacer el ensamblaje de tu paisaje. Explora tu casa o tu jardín o vecindario con el permiso de un padre o tutor. Busca materiales que puedas utilizar para crear el cielo, la tierra y la línea del horizonte. Piensa acerca de los colores y texturas de los materiales que recolectes.
Paso 3: Luego de haber recolectado materiales para tu paisaje, busca un lugar para realizar el ensamblaje. Puedes crear tu paisaje en una hoja de papel, en el piso o en una mesa o escritorio.
Paso 4: Piensa cómo puedes colocar los materiales para crear el cielo, la tierra y la línea del horizonte. ¿Cuáles son los colores y las texturas de los materiales que has recolectado? ¿Cómo puedes utilizar estas características para representar detalles de tu paisaje?
Paso 5: Toma una foto de tu paisaje y compártela con tus amigos y familia.
Vocabulario
Objeto encontrado: un objeto que alguien donó o descartó y que los artistas reutilizan para hacer arte.
Paisaje: una imagen de la tierra, naturaleza o el exterior; un género de arte.
Línea del horizonte: es una línea que atraviesa una obra de arte y representa el nivel de la visión del observador o marca donde el cielo se une con la tierra.
¡VE MÁS ACTIVIDADES DIVERTIDAS ​PARA NIÑOS PARA HACER EN CASA​ ​EN​ ​EL O BLOG​!
¿PREGUNTAS? ENVÍA UN EMAIL A EDUCATION@OGDENMUSEUM.ORG​.
Translation by Agostina Coll