Español abajo
Create a sculptural piece that has a special secret surprise within it.
Download Activity
Jeffrey Cook was a New Orleans artist from the Central City neighborhood. He was known for his use of recycled and found objects in his sculptural works.
Supplies
Recycled Boxes, Paper, Tape, Scissors, Pencil, Markers
Instructions  
Step 1: Think about a secret message you want to send to a friend or family member. Use a pencil to write this message on a piece of paper or use markers to draw a secret image for your friend.
Step 2: Collect small cardboard boxes. Ask a parent or guardian before using any materials found in your house.
Step 3: What are your friend's favorite colors? If you have color paper, use their favorite color paper to wrap the boxes. If you don't have color paper, wrap the boxes with whatever paper you have. Use tape to hold the paper in place.
Step 4: Use markers to decorate your boxes. Don't forget to put your message or drawing into one of the boxes and don't seal this box all the way.
Step 5: Think about the composition of your sculpture. Arrange your boxes in different ways. Once you have decided on a composition use tape to tape the boxes to each other. If you have a piece of cardboard large enough, tape the boxes to the cardboard as a backing.
Step 6: Give your special sculpture to your friend or family member. Give them a hint as to which box their surprise is in.
Vocabulary
Abstract – an artwork that is comprised of shapes and colors
Found Object – a thing that someone else has given or thrown away that is often repurposed by artists
Sculpture – an artwork made from materials such as glass, wood, clay, metal that is 3D
SEE JEFFREY COOK'S ARTWORK IN THE PERMANENT COLLECTION AT OGDEN MUSEUM OF SOUTHERN ART.
SEE MORE FUN AT-HOME ACTIVITIES FOR KIDS ON THE O BLOG!
QUESTIONS? EMAIL EDUCATION@OGDENMUSEUM.ORG.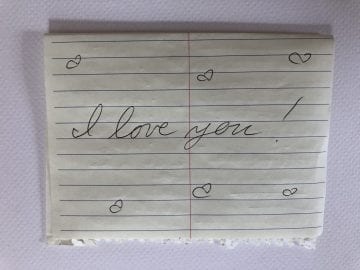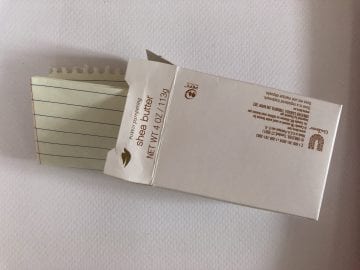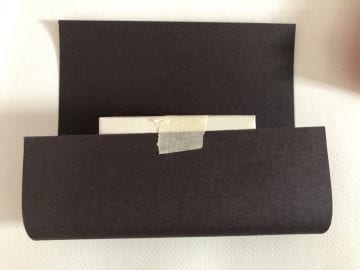 ______________________________________
Actividades artísticas O-riginales: Escultura de papel inspirada por Jeffrey Cook
Crea una escultura que contenga una sorpresa secreta especial dentro de ella.
Jeffrey Cook ​fue un artista de Nueva Orleans del barrio Central City. Fue conocido por utilizar objetos encontrados y reciclados en sus esculturas.
Materiales
Cajas  recicladas,  papel,  cinta  adhesiva, tijeras, lápices y marcadores.
Instrucciones
Paso  1:  ​Piensa  en  un  mensaje  secreto  que  quieras  enviarle a un amigo o miembro de tu familia. Utiliza un lápiz para escribir el mensaje en un pedazo de papel o utiliza  marcadores  para  dibujar  una  imagen  secreta  para tu amigo.
Paso  2:  ​Recolecta  pequeñas  cajas  de  cartón.  Pídele  permiso a un padre o tutor antes de utilizar materiales encontrados en tu casa.
Paso  3:  ¿Cuáles  son  los  colores  favoritos  de  tu  amigo? Si tienes papel de color, utiliza papel de su color favorito para envolver la caja. Si no tienes papel de  color,  envuelve  la  caja  con  el  papel  que  tengas.  Utiliza cinta adhesiva para pegar el papel.
Paso 4: Utiliza marcadores para decorar las cajas. No olvides  poner tu mensaje o dibujo dentro de la caja y  no la cierres por completo.
Paso  5:  Piensa  en  la  composición  de  tu  escultura.  Ordena las cajas en distintas formas. una vez que te hayas  decidido  por  una  composición,  utiliza  cinta  adhesiva para pegar las cajas entre sí. Si tienes un pedazo de cartón lo suficientemente grande, pega las cajas en el cartón, que servirá como refuerzo.
Paso  6:  ​Entregale  tu  escultura  especial  a tu amigo o  familiar. Dales una pista para que adivinen en qué caja se encuentra su sorpresa.
Vocabulario
Abstracción:  una  obra  de  arte  conformada  por  formas y colores.
Escultura: una obra de arte 3D hecha con materiales como vidrio, madera, arcilla o metal.
Objecto encontrado: un objecto que alguien donó o descartó y que los artistas reutilizan para hacer.
VE  MÁS  DE  LAS  OBRAS  DE  JEFFREY COOK ​ EN LA  COLECCIÓN PERMANENTE DEL MUSEO OGDEN DE ARTE  SUREÑO​. 
¡ENCUENTRA MÁS ACTIVIDADES DIVERTIDAS PARA NIÑOS PARA HACER EN CASA EN THE O BLOG!
¿PREGUNTAS? ENVÍA UN EMAIL A EDUCATION@OGDENMUSEUM.ORG​.
Translation by Agostina Coll