Create a colorful plant-inspired doodle in this week's O-riginal Art Activity.
Download Activity
Supplies
Paper, Color Pencils, Pen
Instructions
Step 1: Look at Isabella Scott's artwork, Utopia 1. What colors and patterns do you notice? Does it remind you of something you see in real life?
Step 2: What is your favorite plant? Does this plant's flowers or leaves have a specific shape?
Step 3: Use a pen to draw your favorite plant. Continue to draw different types of plants or patterns. What happens if you just draw or doodle without thinking? Keep drawing until you fill up the page.
Step 4: Does your favorite plant have specific colors? Use color pencils to color in your drawing.
Vocabulary
Doodle – a rough drawing made without thinking
Pattern – a repetition of specific visual elements in art
Repetition – the use of two or more similar elements within a composition. The arrangement of a repeated shape or form creates a pattern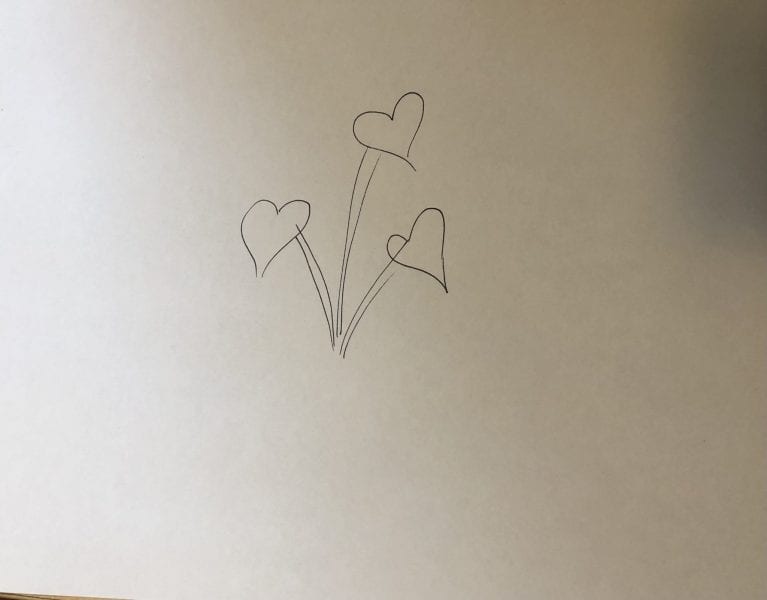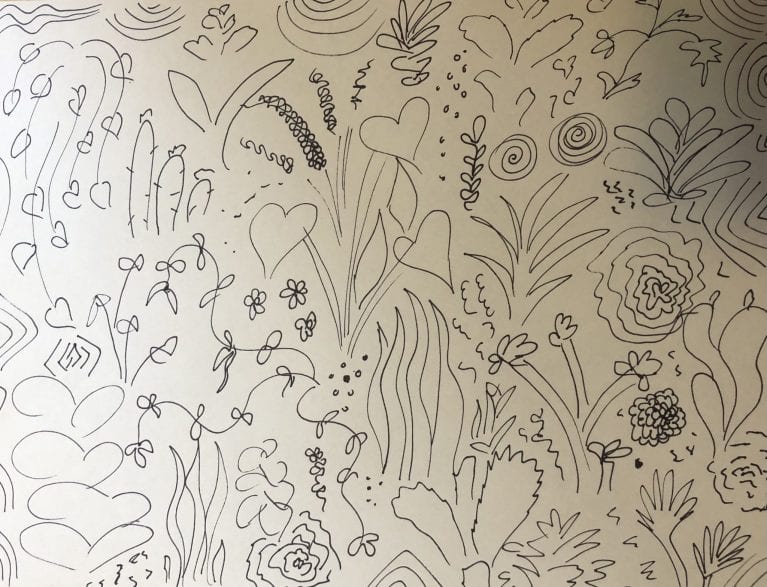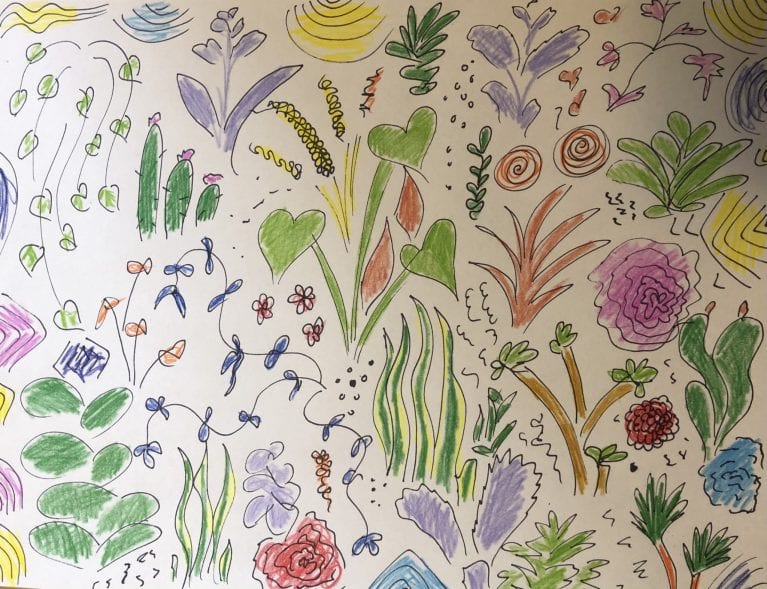 SEE ISABELLA SCOTT'S UTOPIA 1 IN LOUISIANA CONTEMPORARY, PRESENTED BY THE HELIS FOUNDATION AT THE OGDEN MUSEUM.
CHECK OUT OGDENMUSEUMONLINE FOR MORE RESOURCES!
QUESTIONS? EMAIL EDUCATION@OGDENMUSEUM.ORG.
________________________________________________________________________
Actividad artística O-riginal: Garabato con lápiz de color Inspirado por Isabella Scott
Crea un colorido garabato inspirado en plantas en la actividad artística O-riginal de esta semana.
Descargar Actividad
Materiales
Papel, lápices de color, lapiceras.
Paso 1: Observa la obra de arte de Isabella Scott, Utopía 1. ¿Qué colores y patrones observas? ¿Te recuerda a algo que ves en la vida real?
Paso 2: ¿Cuál es tu planta favorita? ¿Las flores u hojas de esta planta tienen una forma específica?
Paso 3: Utiliza una lapicera para dibujar tu planta favorita. Continúa dibujando diferentes tipos de plantas o patrones. ¿Qué sucede si simplemente dibujas o garabateas sin pensar? Sigue dibujando hasta que llenes la página.
Paso 4: ¿Tu planta favorita tiene colores específicos? Utiliza lápices de colores para colorear tu dibujo.
Vocabulario
Garabato: un dibujo irregular hecho sin pensar
Patrón: una repetición de elementos visuales específicos en el arte
Repetición: el uso de dos o más elementos similares en una composición. La disposición de una forma repetida crea un patrón.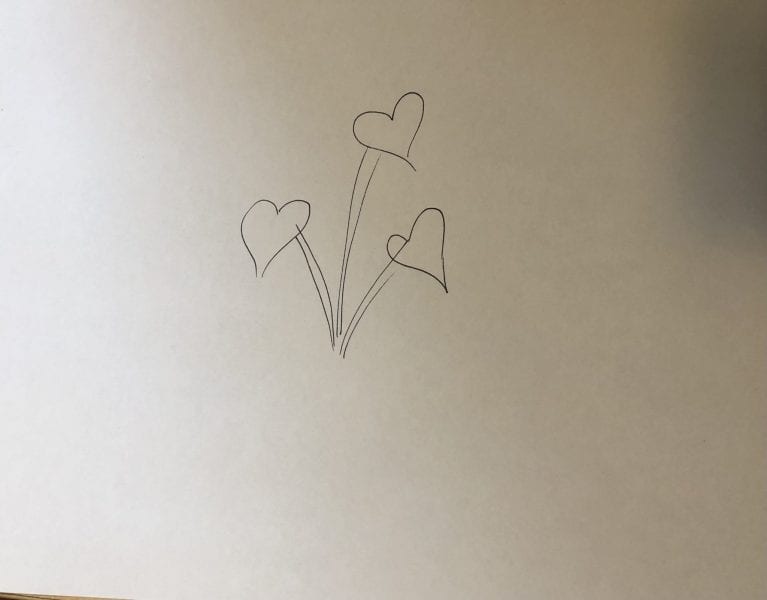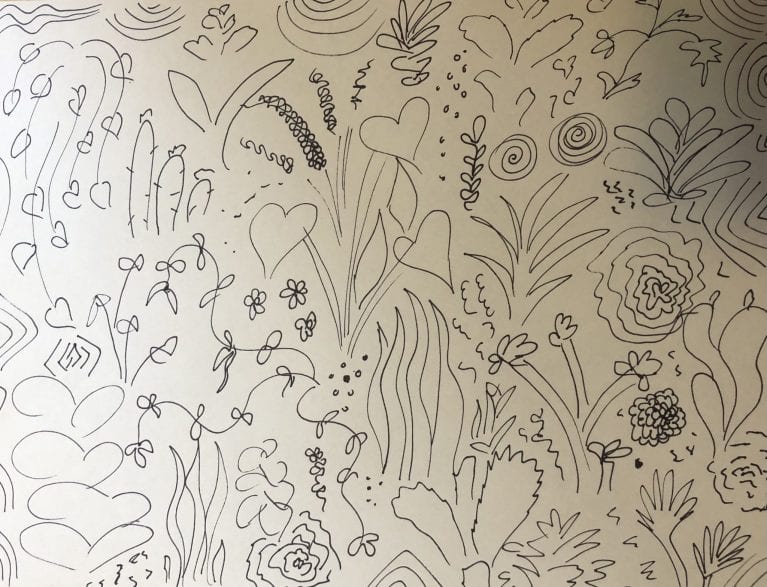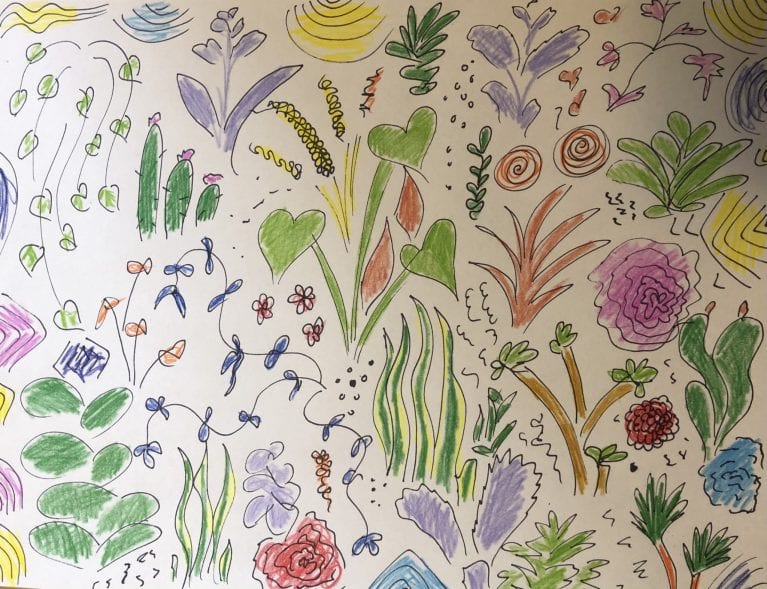 VÉ MÁS DE UTOPÍA 1 DE ISABELLA SCOTT EN LUISIANA CONTEMPORÁNEA, PRESENTADA POR LA FUNDACIÓN HELIS EN EL MUSEO OGDEN.
¡VISITA OGDEN MUSEUM ONLINE PARA MÁS RECURSOS!
¿PREGUNTAS? ENVÍA UN EMAIL A EDUCATION@OGDENMUSEUM.ORG
Translation by Agostina Coll