The Ogden Museum is excited to announce the latest additions to the Museum's Permanent Collection: Cheryl Medow's Tri-Colored Heron and a Skimmer and William Christenberry's Dream House (Gold).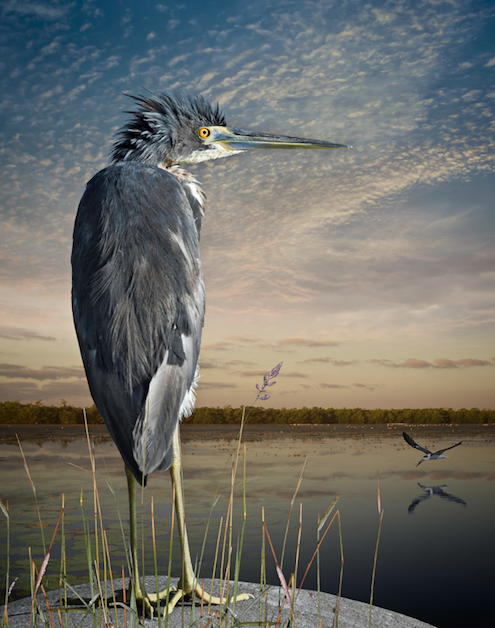 Cheryl Medow, Tri-Colored Heron and a Skimmer, 2017, Gift of Erin Frankenheimer in Memory of Her Mother, Leslie Frankenheimer
Tri-Colored Heron and a Skimmer showcases Medow's photographic practices. Medow, known for creating layered images of wild birds in imaginary and real environments, hopes her work encourages people to be "mindful of the fragility and beauty of life."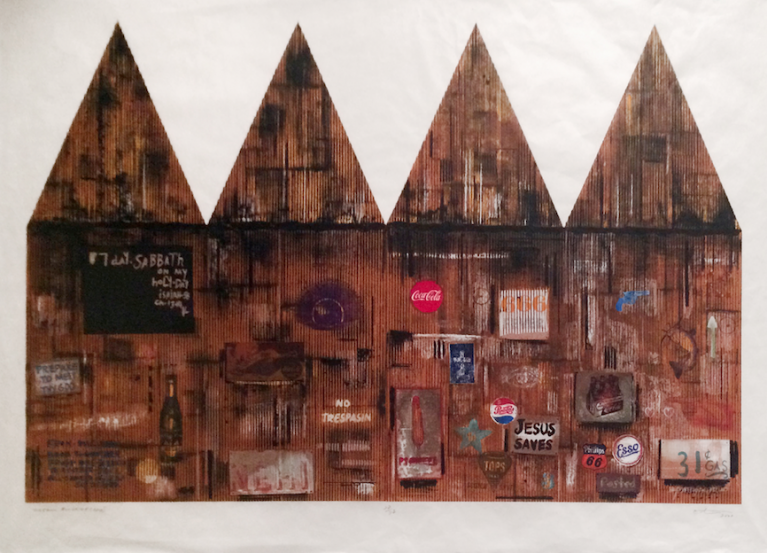 William Christenberry, Dream House (Gold), 2002, Gift of Dale Mott
Dream House (Gold) is one of the 20 screenprint editions created by Christenberry between 1999 and 2014 at Hand Print Workshop International in Alexandria, Virginia. This work is a continuation of a theme that runs throughout his work, a meditation on the passage of time through the vernacular architecture and Americana signage of his Alabama home.
We feel fortunate to welcome these exquisite works into the Ogden Collection!