Español abajo
Use your Halloween magic to create a spooky resist painting and watch as your drawing appears.
Download Activity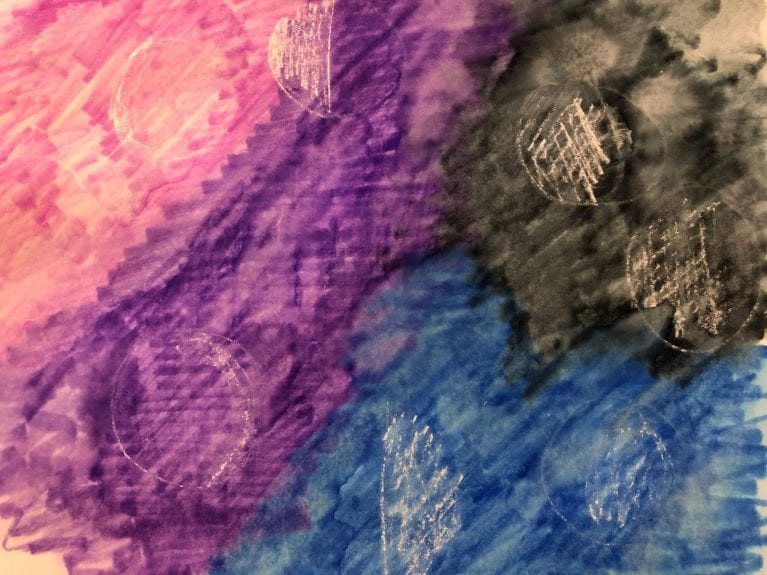 Supplies
Cardstock or Watercolor Paper, White Crayon, Washable Markers, Brush
Instructions
Step 1: What is your favorite thing about Halloween? Think about what you want to draw. Maybe you can draw something spooky like a spider's web, skull, a ghost or the phases of the moon.
Step 2: Use a white crayon to draw your subject on the paper.
Step 3: What colors come to mind when you think of your subject? Pick the color or colors you want to use to fill in the background of your drawing.
Step 4: Once you decide on the background color(s), use washable markers to fill in the background. You don't have to color it in completely as the next step will turn the marker into "paint" but be sure to cover all the areas that you want to "paint".
Step 5: Use a brush and water to "paint" the background of your drawing. Remember to only use as much water as you need and gently swipe your brush across the paper. Too much water and pressure can saturate and damage the paper. Watch as the marker turns to paint and your drawing magically appears!
Vocabulary
Resist –where a wax-based medium is used to create a pattern, which is then covered, in another medium usually watercolor paint.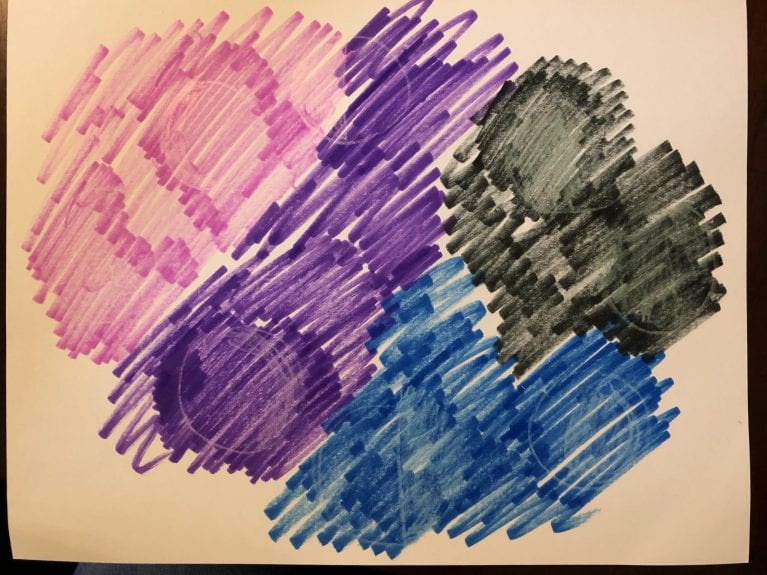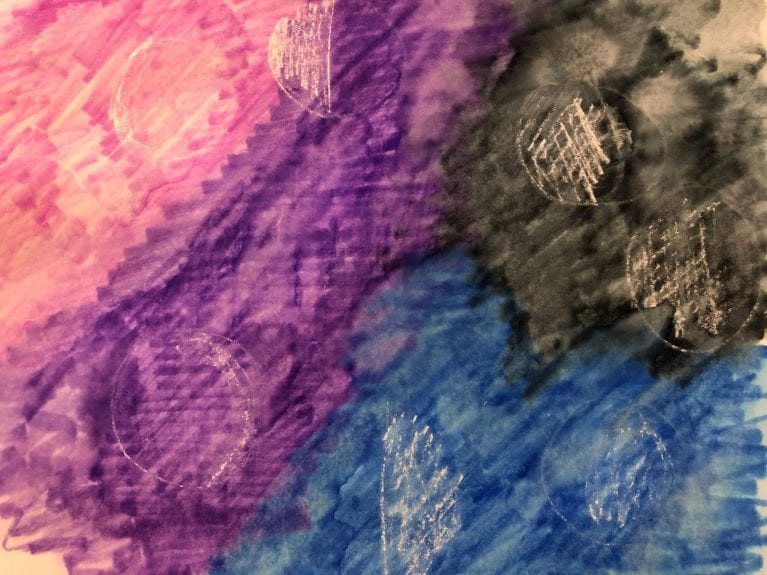 CHECK OUT THE OGDEN MUSEUM ONLINE FOR MORE RESOURCES !
QUESTIONS? EMAIL EDUCATION@OGDENMUSEUM.ORG.
________________________________________________________________________
Actividad artística O-riginal: Pintura mágica resistente de Halloween
Utiliza tu magia de Halloween para crear una pintura espeluznantemente resistente y observa cómo aparece tu dibujo.
Descargar Actividad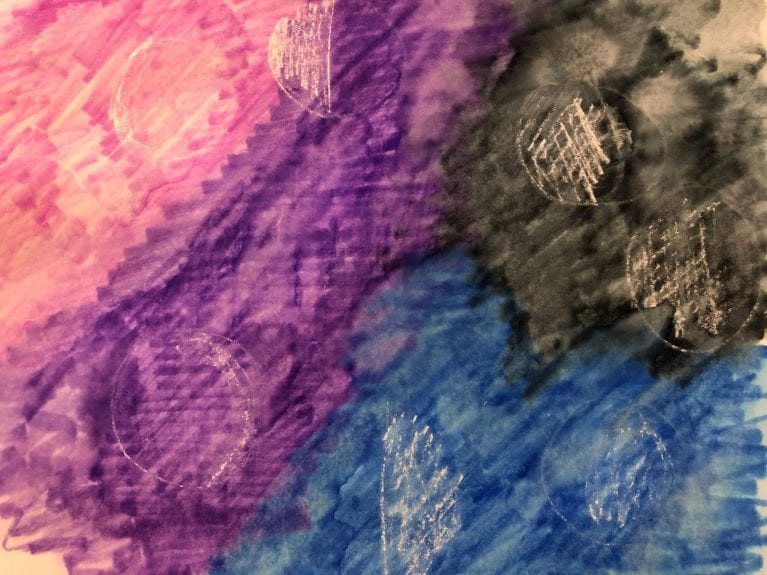 Materiales
Cartulina o papel de acuarela, crayón blanco, marcadores lavables, pincel.
Instrucciones
Paso 1: ¿Qué es lo que más te gusta de Halloween? Piensa en lo que quieres dibujar. Tal vez puedas dibujar algo espeluznante como una telaraña, una calavera, un fantasma o las fases de la luna.
Paso 2: Utiliza un crayón blanco para dibujar tu tópico en el papel.
Paso 3: ¿Qué colores vienen a tu mente cuando piensas en tu tópico? Elige el color o los colores que deseas utilizar para completar el fondo de tu dibujo.
Paso 4: Una vez que elijas los colores de fondo, usa los marcadores lavables para rellenar el fondo. No es necesario que lo colores por completo, ya que en el siguiente paso convertirás el marcador en "pintura", pero asegúrate de cubrir todas las áreas que deseas "pintar".
Paso 5: Utiliza un pincel y agua para "pintar" el fondo de tu dibujo. Recuerda usar sólo la cantidad de agua que necesites y desliza suavemente el pincel por el papel. Demasiada agua y presión pueden saturar y dañar el papel. ¡Observa cómo el marcador se convierte en pintura y tu dibujo aparece mágicamente!
Vocabulario
Resistencia – cuando se usa un medio a base de cera para crear un patrón, que luego se cubre, en otro medio, generalmente con pintura de acuarela.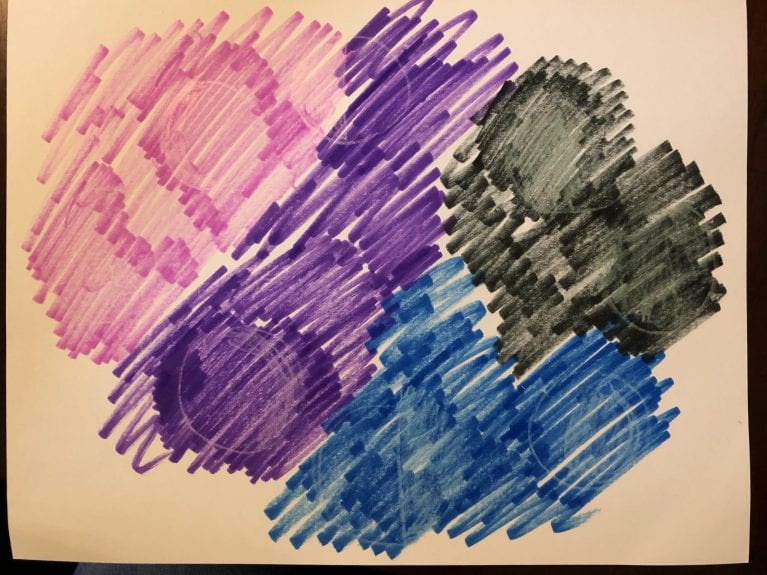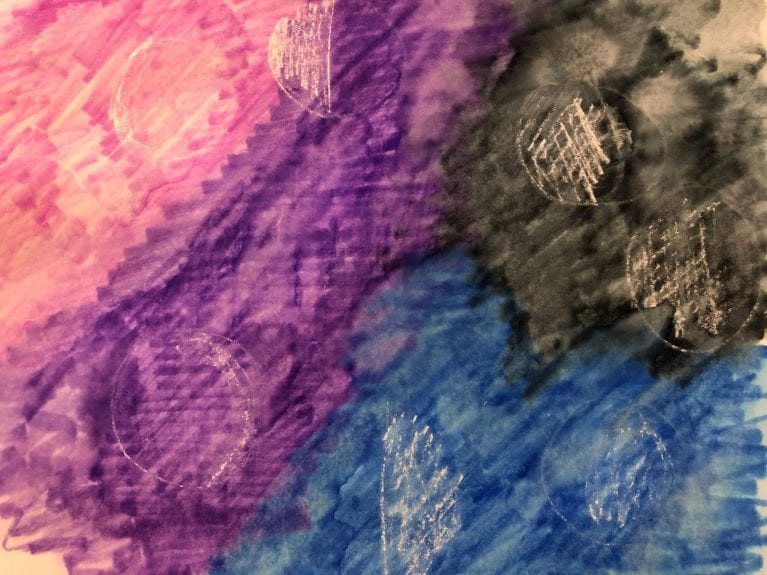 ¡VISITA OGDEN  MUSEUM ONLINE​ PARA MÁS RECURSOS! 
¿PREGUNTAS? ENVÍA UN EMAIL A EDUCATION@OGDENMUSEUM.ORG.
Translation by Agostina Coll