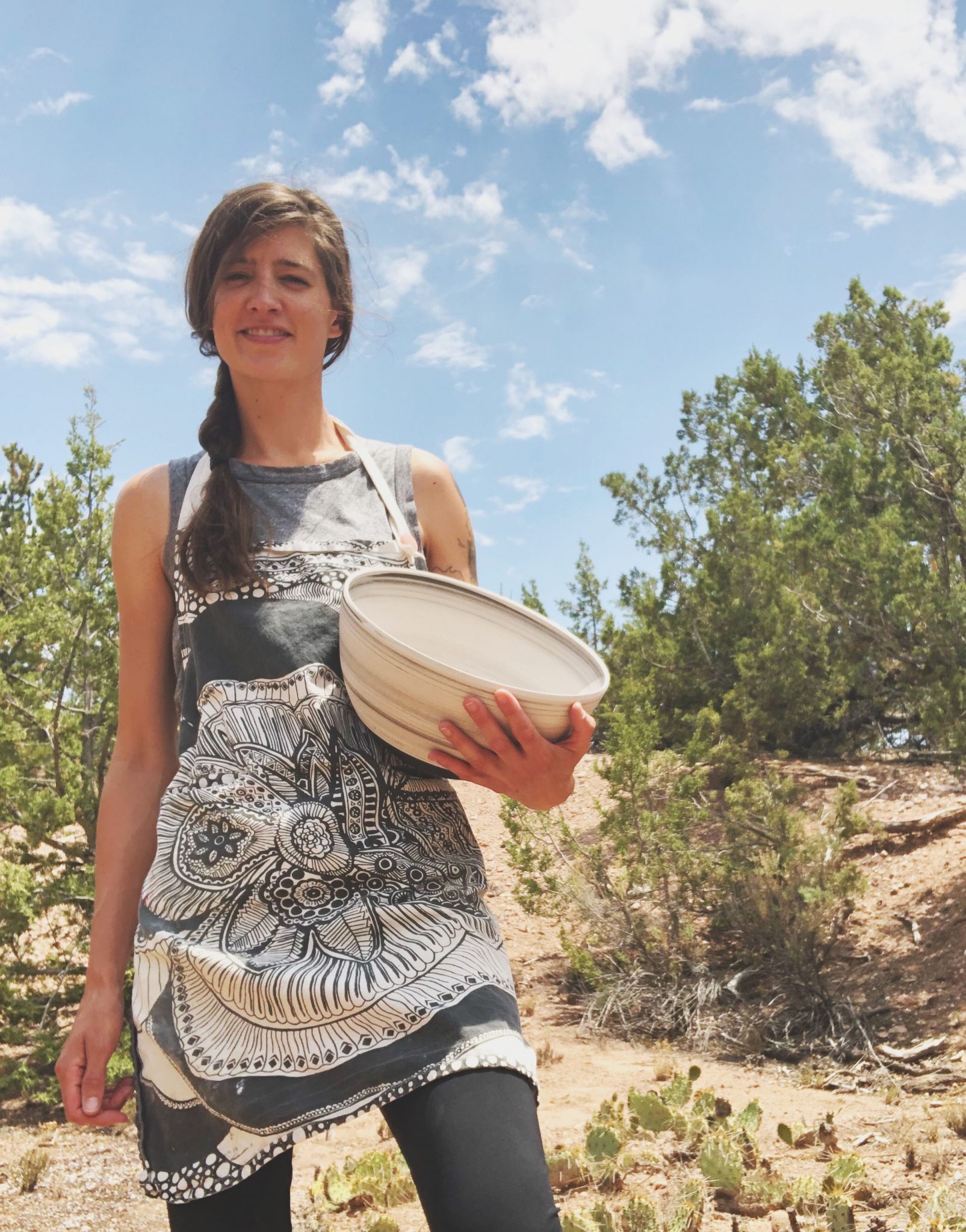 Now on view at the Ogden Museum of Southern Art through December 10, is the Center for Southern Craft & Design's 11th annual invitational exhibition, Art of the Cup.
Art of the Cup was created in 2008 by Jan Kats, Director Emeritus for the Center of Southern Craft & Design. The current exhibition features 84 cups and teapots by 40 world-class Southern ceramicists, which are also available for purchase.
The Center for Southern Craft & Design supports the Ogden Museum's mission to broaden the knowledge, understanding and appreciation of the visual arts and culture of the American South by providing a platform for Southern artists to showcase and sell their work.
Let's get to know Bianka Groves, a 2018 Art of the Cup artist!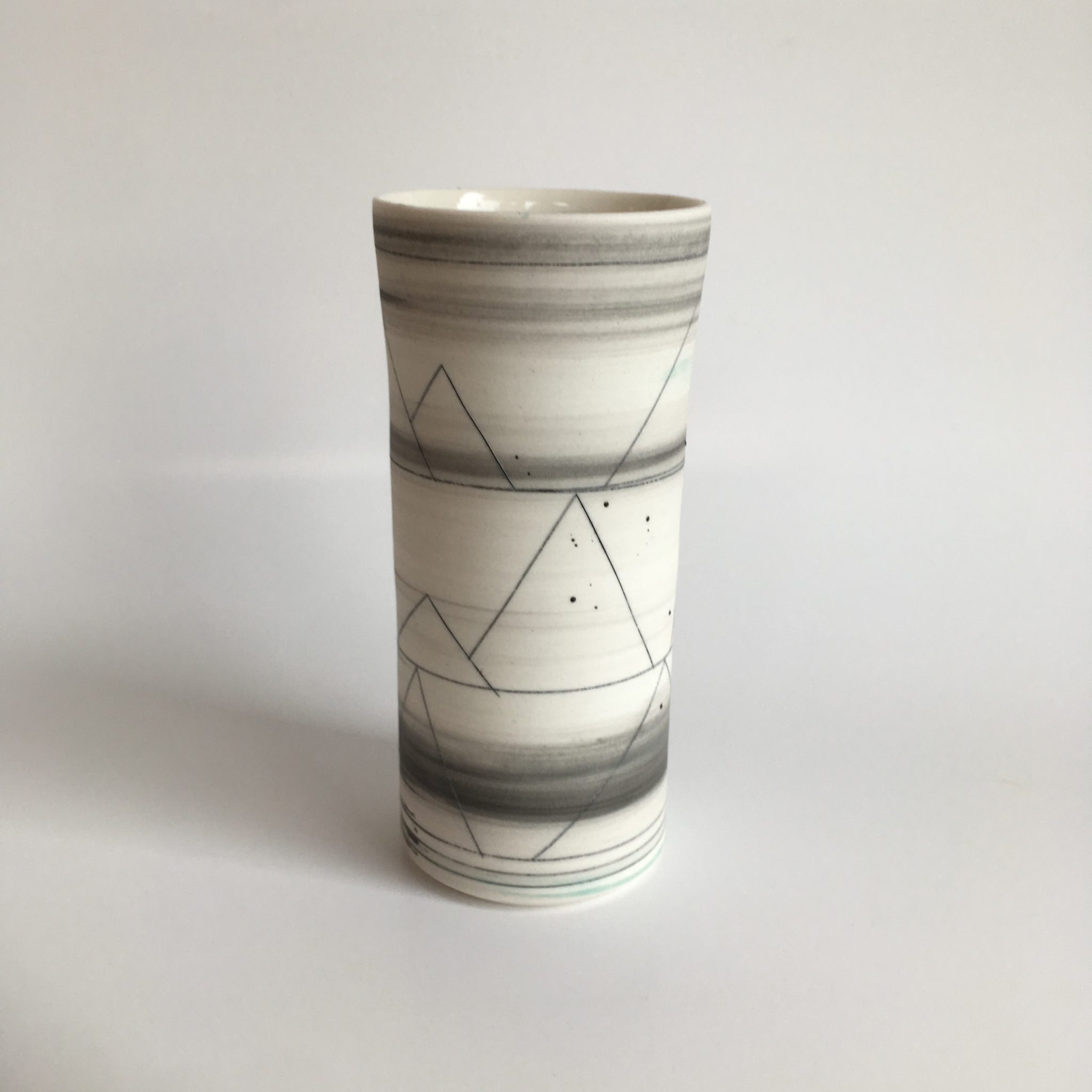 Explain the inspiration behind your work in the Art of the Cup exhibit.
As with any exhibition my work is in, I only want to show what I consider to be the best representation of my work. I think most artists are perfectionists to a certain extent and to let a piece go that's 'less than' would compromise the integrity of what we do.
How long have you been working as an artist/in ceramics?
Officially, I've considered myself a professional potter/ceramic artist for about six years. I've been making pots for over 20 years though.
What drew you to the medium?
Clay is the only "thing," which has consistently held my interest. There's also a hands-on and immediate gratification that complements my impatient personality, along with a need to touch and mess with everything I see.
What inspires you? Who are your favorite artists? What styles or art movements inspire your work?
There's mental inspiration, and physical inspiration, and it comes from everywhere— objects of desire or utility, city landscapes, country landscapes and the need to be a better artist than I was yesterday is pretty inspiring. The mental inspiration is a subconscious need to balance out my crazy-all over the place unorganized brain, which is why, I believe, my work is simple and subtle. It's a balance. Making pots is therapeutic and meditative.
Some of my favorite artists are Gertrude Vasegaard and Lucie Rie, but I have too many favorites to name them all. Style or movements which inspire my work? I don't really know. It's possible that I take bites from all movements because they all have something to offer.
Do you lean more towards form or function in your work?
The two go hand in hand in my work, as well as craftsmanship. Take a mug handle, for example. If it's not a comfortable fit in your hand, you won't want to drink out of it, but if it doesn't look 'good,' you may never pick it up to try it in the first place.
As this exhibit celebrates Southern ceramicists, does your work reflect your Southern background in any way?
I've lived in 10 different states across the U.S. (MI, IL, CA, SD, CO, DC, PA, MD, MN and NM), so I don't really consider myself to have specific regional background. The artists with whom I've learned from or have been inspired by studied or lived all over the world. I think at best, my work reflects the traditions and aesthetics of Japanese, Scandinavian and American Southwest ceramics. But really, I have so many interests in all cultures, so it's impossible to say exactly what is reflected in my work.
How does it feel seeing your work on display at the Ogden Museum of Southern Art?
The first time I saw this show was in 2010. My work wasn't in it, and at the time, I had never considered that it might be one day. I remember walking around looking at every single cup and being blown away not only by the cups themselves but at the setup of the exhibition. That and the fact that it was my first time being in the wonderful land of Louisiana. This is my third year participating. The memory of seeing the exhibition all those years ago makes me really proud and appreciative to be a part of it.
Do you have any advice/words of wisdom for other working artists?
Do whatever you want and don't 'not' make something because you think it won't be well received by your audience. Keep making and keep making even when it seems too difficult because that's when you make your greatest stuff.
Where else can we find your work? Are you preparing for any future exhibits?
Yes! A few exciting things coming up. I just finished the American Pottery Festival at The Northern Clay Center in Minneapolis, and I regularly keep their lovely gallery stocked. I just dropped off work at Santa Fe Clay in New Mexico, and sometimes I have things at Lillstreet in Chicago. Right now, I'm making work for the John Michael Kohler Arts Center in Wisconsin for their One & Only exhibition that opens mid October. After that, the NCECA conference is in Minneapolis in March 2019, so I'll be destroying my studio while making work for that gigantic clay party.