Looking for some films to watch this summer? New Orleans Public Library suggests the following films about New Orleans history and culture, all of which you can watch for free through the Library's Kanopy service!

Bury the Hatchet (2014)

Bury the Hatchet is a portrait of three Mardi Gras Indian "Big Chiefs." These New Orleans men are the descendants of runaway slaves who were taken in by the Native Americans of the Louisiana bayous. These African American tribes were once plagued by violent gang-style clashes. Now, every year during Mardi Gras, they take to the backstreets of New Orleans, dressed in elaborate Native American -influenced costumes that they sew over the course of the year. Where they once fought with hatchets, they now battle over which Chief has the best suit.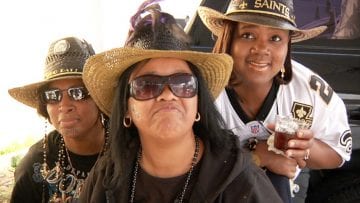 What happens when America's most joyous, dysfunctional city rebuilds itself after a disaster? New Orleans is the setting for Getting Back to Abnormal, a film that serves up a provocative mix of race, corruption and politics to tell the story of the re-election campaign of Stacy Head, a white woman in a city council seat traditionally held by a black representative. Supported by her irrepressible African-American aide Barbara Lacen-Keller, Head polarizes the city as her candidacy threatens to diminish the power and influence of its black citizens.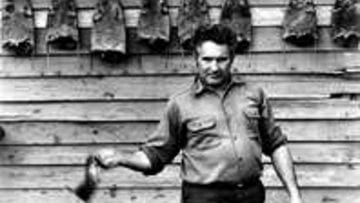 In the bayous and swamps east of New Orleans reside members of one of America's least-known ethnic group, the Spanish-speaking "Islenos" of St. Bernard Parish. Their ancestors came to this country over two hundred years ago from the Canary Islands off the West coast of Africa, and today their descendants continue to make a living as fishermen and trappers.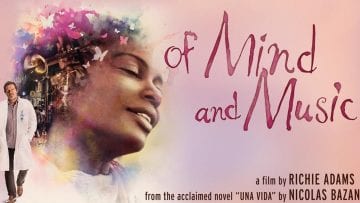 Of Mind and Music  (2016)


A lyrical and extraordinarily beautiful story woven together by the music that permeates New Orleans and the jazz that made it famous. Renowned Neuroscientist Dr. Alvaro Cruz returns home from a lecture in Paris and in his absence his mother has succumbed to Alzheimer's disease.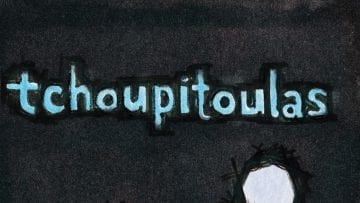 A visually exhilarating and aurally immersive record of one night in New Orleans. Three adolescent brothers journey through the lamplit streets encountering a kaleidoscope of dancers, musicians, hustlers, and revelers.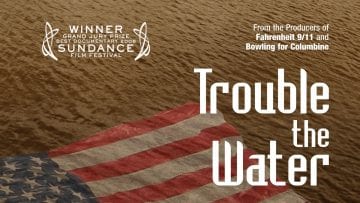 Trouble The Water: Surviving Hurricane Katrina (2008)

This astonishingly powerful, Oscar-nominated documentary is at once horrifying and exhilarating. Directed and produced by Fahrenheit 9/11 and Bowling for Columbine producers Tia Lessin and Carl Deal, TROUBLE THE WATER takes you inside Hurricane Katrina in a way never before seen on screen.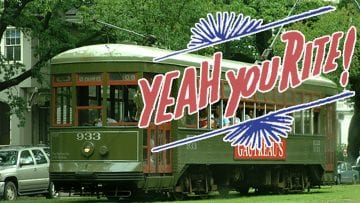 Yeah You Rite! Language in New Orleans (1985)

The culture of New Orleans represents the mixing of many rich traditions: French, Spanish, African, Irish, Italian. At the heart of this unique culture lie its speechways, the subject of Yeah You Rite!, a close-up video profile of a single language community.

Visit
nolalibrary.kanopy.com
to sign up for free streaming of their vast collection of independent, classic, foreign language and documentary films with your Library card. To sign up for a Library card, visit any Library location. Plus, don't forget that you can use the Library's 
Culture Pass
to visit Ogden Museum for free!