Knowing Who We Are tells the story of the South through the permanent collection of Ogden Museum of Southern Art. This exhibition reconsiders the development of visual arts in the American South from the 19th century to the present. In doing so, it shifts focus from antiquated stereotypes of region, period, style and subject to address a contemporary understanding of varied histories reflecting broader inclusivity and representation. This installation explores the contributions of artists who were transformative yet largely unrecognized – all in consideration of the indomitable presence of place, often an all-consuming and monolithic lens through which art produced in the South is perceived.
Ogden Museum of Southern Art opened to the public in the newly completed Goldring Hall in 2003. With a founding donation of over six hundred works by Roger Houston Ogden, the Museum has continued to collect – expanding to over four thousand works of art that empower the museum to tell the story of the South. After 20 years, the Ogden has had ample opportunity to expand this narrative while celebrating the diversity, complexity and vibrancy of the region – both physical and cultural.
Drawing inspiration from Ralph Ellison who said "knowing where we are has a lot to do with our knowing who we are," this exhibition provides a portrait of place that challenges conventional notions of Southern identity. With a geographic region spanning from Baltimore to Miami to El Paso, Knowing Who We Are celebrates the diversity of the region – its histories, cultures and proximate traditions – offering a view of Southern identity that is more fully representative of its people. Museums can play a critical role in confronting the past, embracing the future, bridging the reconciliation of both. This exhibition traces how artists in the American South – with every developing art movement – responded with a characteristic blend of tradition and innovation, while vigorously and authentically questioning the complicated and often tragic history, in both perception and reality, of the region.
Support Knowing Who We Are
Knowing Who We Are: From 19th Century Academic Painting through Southern Regionalism
Drawing predominantly from the permanent collection at the Ogden Museum of Southern Art, Knowing Who We Are traces the development of art in the American South, beginning with academic traditions in landscape and portraiture in the 19th century. As trends in American art changed, so too did the practice of artists in the American South. Although closely aligned with the shifting dialogue in American art, art in the American South followed at its own pace – sometimes leading the charge into new territories, while at other times circling back to previously held ground.
The third floor of Goldring Hall illustrates how, with each new development – from early photography, Impressionism, Tonalism, the Arts & Crafts Movement and Symbolism through American Scene Painting, Social Realism and Regionalism – Southern artists responded with a distinct blend of tradition and innovation along with a steadfast awareness of the power of place. Artists include Jacques Amans, Joseph Meeker, Ellsworth Woodward, Lulu King Saxon, Julian Onderdonk, Elizabeth Catlett, George Ohr, Angela Gregory, Richmond Barthé, Bill Traylor, Walker Evans, Benjamin Wigfall, Walter Anderson and many more.
Knowing Who We Are: The Rise of Abstraction, Vernacular Art and Photography
The art of the American South has never existed in isolation. It has – since the earliest moments of the American experience – run concurrent with dominant academic art movements and popular trends, while maintaining a distinct regional identity. On the 4th floor of Ogden Museum's Goldring Hall, Knowing Who We Are will explore the rise of Abstraction, Photography and Vernacular Art.
While Modernism and Abstract Expressionism developed in the first half of the twentieth century, many artists working in the American South incorporated these new ideas into their practice after World War II. This section of the exhibition traces the development of abstraction in Southern Art through examples by leading figures including Fritz Bultman, Dusti Bongé, Sam Gilliam, Ida Kohlmeyer, Robert Reed, Eugene Martin, Minnie Evans, John T. Scott, Kendall Shaw and Dorothy Hood, among others.
As photography developed in the 20th century, Southern artists were deeply involved in bringing lens-based studio practices from the realm of commercial portraiture and journalism into contemporary art dialogue. Photographers include Marion Post Wolcott, Roland Freeman, Eudora Welty, William Christenberry, Kael Alford and L. Kasimu Harris, among others.
At times, art in the South came to the forefront of international attention, as when the art world embraced the freedom and innovation of Self-Taught and Visionary art in the late-20th century, and vernacular artists from the South arose as leading figures in that national dialogue. Works by Thornton Dial, Bessie Harvey, Jimmy Lee Sudduth, Helen Burkhart Mayfield, Clementine Hunter, Roy Ferdinand, George Andrews and more are featured on this floor in conversation with abstraction and photography.
Knowing Who We Are: The Contemporary Dialogue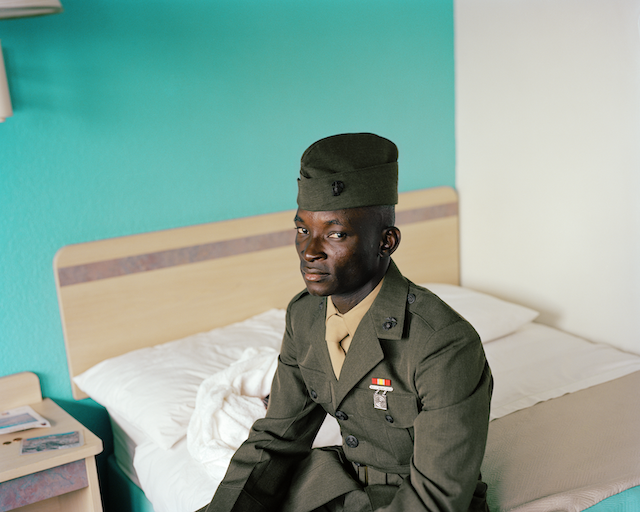 Contemporary experiences of place and identity in the American South are myriad, situational and decidedly in flux. This selection of works from Ogden Museum of Southern Art's permanent collection considers the many ways artists throughout the region explore concepts of process, place and identity through diverse media and practices. Situated on the 5th floor, this collection contains works of art – from the late-20th century to now – that contribute to the complex dialogue in which contemporary Southern artists are engaged with their region and with the rest of the world.
This floor of the exhibition features major works by Benny Andrews, Sheldon Scott, Dawn DeDeaux, RaMell Ross, Ruth Owens, Luis Cruz Azaceta, Willie Birch, Michael Meads, Katrina Andry, Christian Dinh, Pat Phillips, Lin Emery, and many others.
The major movements within this exhibition help us understand how historical conventions of art making in the American South were built upon as much of a shared experience as they were learned from a growing awareness of traditions, trends and stylistic observations.
Art came to reflect a way of life – often considered quiet, agrarian and remote – through observance of characteristic rituals and habits which mingled and developed into a persistent, cultural mannerism and visual expression of identity based on community and place.
The efforts of artists often include a profound respect for materials, a zeal for experimentation, affinity for the art of storytelling, and a deeply rooted need for self-expression. These qualities are frequently recognized if not canonized in Southern music, literature and culinary traditions. Their presence is so strong and compelling, if a bit mysterious, as to often transcend accepted categories for organizing art by period, style or movement, to instead frequently rely upon our Southern region as the singular, unifying condition for classification.