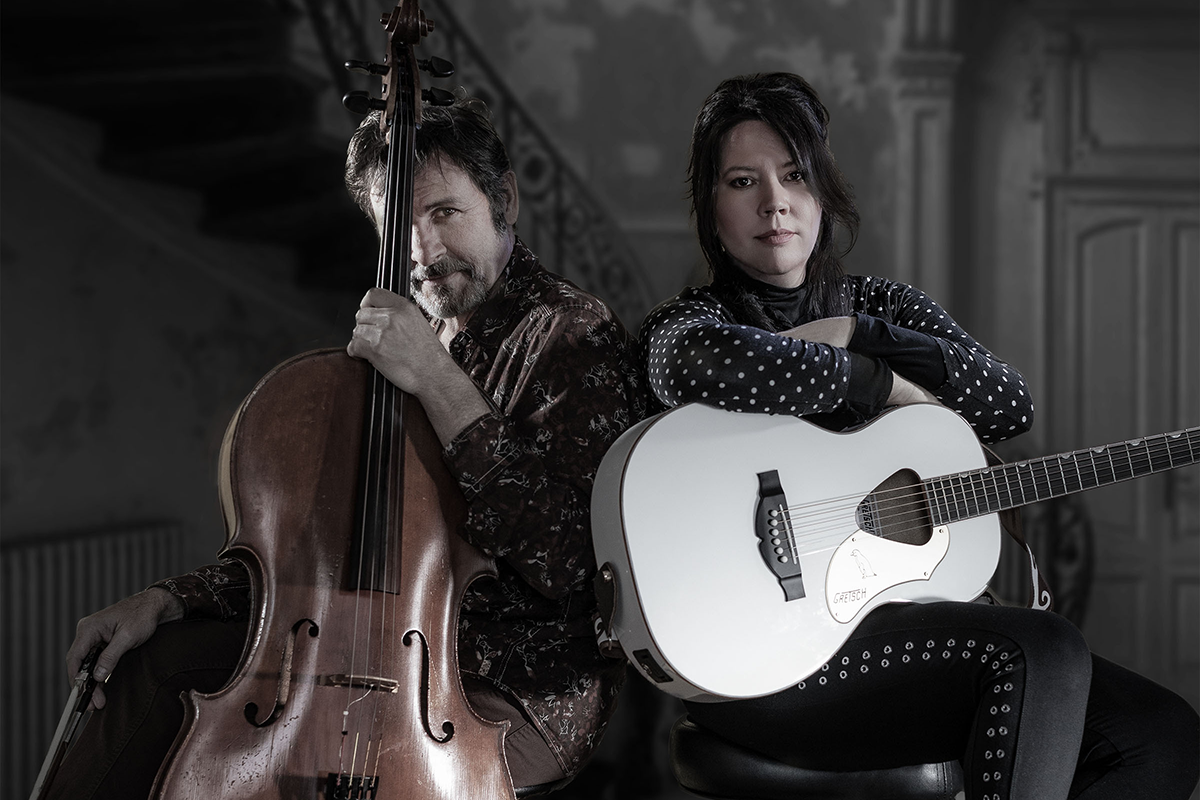 The Two's with Ruby Rendrag and Suki Kuehn
at Ogden After Hours
/// March 12, 2020 @ 6:00 pm - 8:00 pm
Event Navigation
Purchase Tickets
The Two's are Ruby Rendrag and Suki Kuehn. They live by the creed that music must first be interesting – in variety, content, arrangement and dynamics. So whether playing their originals or select covers, The Two's have forged an accessible, refreshing and sometimes unexpected musical experience. Connecting with many genres of music, The Two's have performed at multiple venues and festivals, and opened for acts such as Heart, Tim Reynolds, Zucchero, Walter "Wolfman" Washington and Bonerama, among others.
Cellist Suki Kuehn was made in Japan (a Navy brat). Growing up he was exposed by his parents to every kind of classical and theatrical music. Although he became a nuclear engineer, Suki has studied cello "on the side" from the fifth grade on. He has lived throughout the US, finally settling in New Orleans after a stint driving subs for the Navy. He plays either an old French cello that for who-knows-how-long lived in a barn south of Paris. Using a few tasteful effects, Suki weaves in texture and force, hinting at rock, folk, jazz and classical styles.
Ruby – the band octopus – delivers a sultry vocal and sets the groove with her guitar and foot-drum kit. She was born to a Houma Indian Mother and a banjo playing, West Virginian Father. Ruby has been a part of the New Orleans music scene for over 18 years performing as a solo artist, and as a side woman with many local acts. She lives a life immersed in music. As owner and manager of NOLA Muse, she helps local, national and international artists plan and execute their recording projects. She infuses The Two's with her bluegrass-Led Zeppelin-80's underground influences.