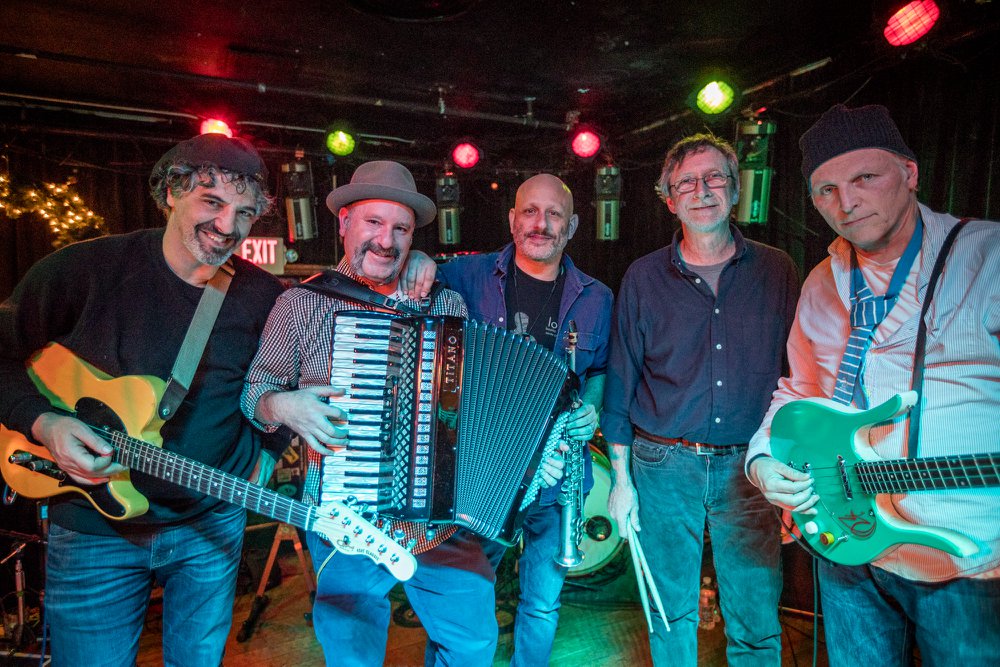 The New Orleans Klezmer All Stars
At Ogden After Hours
/// August 23, 2018 @ 6:00 pm - 8:00 pm
Event Navigation
It's the Ogden Museum's 15th Birthday and Member Appreciation Night! Help us celebrate with a Library Show with The New Orleans Klezmer All Stars!
The Klezmer All Stars are entering their 27th year as an active performing ensemble. In these times when folk music has meant rigidly sticking to a clichéd format, or collecting hackneyed stylistic features, the Klezmer All Stars have attempted to challenge and stretch boundaries, but without sacrificing the most exciting features of social music: driving rhythms, passion and learned melodies that are sublime, but remain memorable.

Using the inspiration of the city where they began, the band has formed a unique approach to traditional melodies, and even more unusual, a way of writing in the style that leads to a sort of Yiddish Impressionism – keeping audiences dancing, but cutting to the depths of their cultural imaginations, even where they didn't realize they had one.
The Klezmer All Stars have grown into their name and are frequently seen with many of New Orleans' greatest musicians, including: Mean Willie Green, Stanton Moore, Benjamin Ellman, Jonathan Freilich, Joe Cabral, Glenn Hartman, Doug Garrison, Dan Oestreicher and Aurora Nealand.
Purchase Tickets