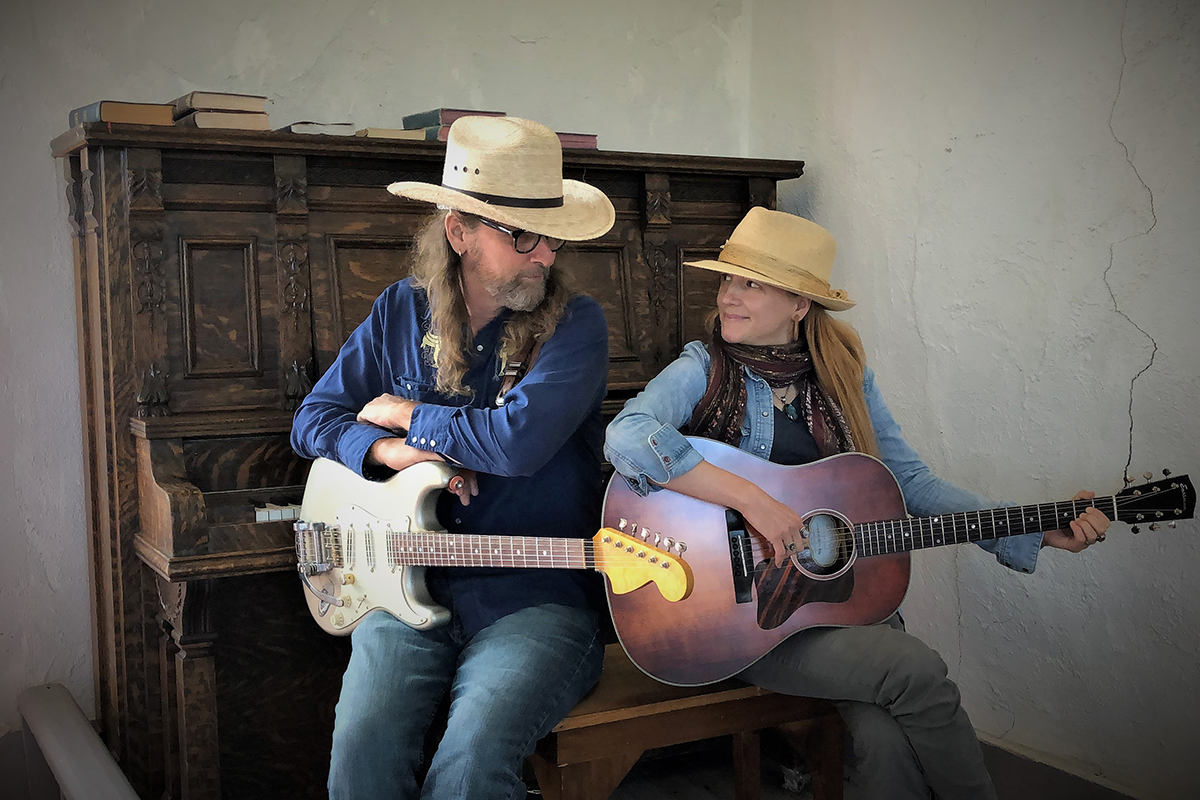 The Dirty Rain Revelers
at Ogden After Hours
/// March 19 @ 6:00 pm - 8:00 pm
Based in New Orleans, The Dirty Rain Revelers embodies the unified musical collaboration of husband/wife team, Matthew and Melissa DeOrazio, both on guitars and vocals.
The couple met on a gig in Austin in October 2005, a post-Katrina love story set to music. Melissa has family roots in Texas and grew up in Austin; Matthew was retreating and recovering from the aftermath of Hurricane Katrina. They quickly began performing, recording and touring as Melissa on the Rocks.  After a year and a half, Melissa and Matthew joined in marriage in 2007, and moved back to New Orleans. As two independent artists from divergent backgrounds, they felt compelled to merge their styles to create a sound more representative and ultimately more rewarding.
After eight years under the name Sweet Jones, they felt it was time to hit the refresh button again. A variety of reasons went into the decision, between internet visibility, changes in the line-up and the subtle shifting of sounds over time. In the autumn of 2016, they changed their name to The Dirty Rain Revelers.
To date, they've recorded four albums, performed at various festivals, toured annually from the across the country, built a home recording studio, established their own music publishing company and performed their own arrangement of the Cole Porter tune, "I've Got My Eyes on You" in the closing scene of NCIS Crescent City Part 1 with Mark Harmon and Scott Bakula.
Their song, "I've Seen," was featured on NCIS New Orleans (October 11, 2016), where Matthew performed the song instrumentally on the show, with local trumpet player Ian Smith. They appeared for a third time on NCIS: New Orleans (May 15, 2018) as a full band, performing two original songs. ("I've Seen" and "Pick Out Your Own Cloud;" both songs are on the Spark album, released October 25th, 2018.)
Melissa and Matthew are regular volunteers and members at the local community-based and supported radio station, WWOZ, believing in being a part of the grassroots process of supporting music that they and their peers make in Louisiana. They also have their own radio show on local community-based and supported radio station WHIV, (stands for We Honor Independent Voices).  Their show, Killin' the Blues with Los DeOrazios, airs Wednesday nights, 7 – 8 p.m. CST.  Stream online here.
They enjoy playing festivals, markets and clubs, as well as performing at alternative venues and benefits.
Purchase Tickets
Related Events