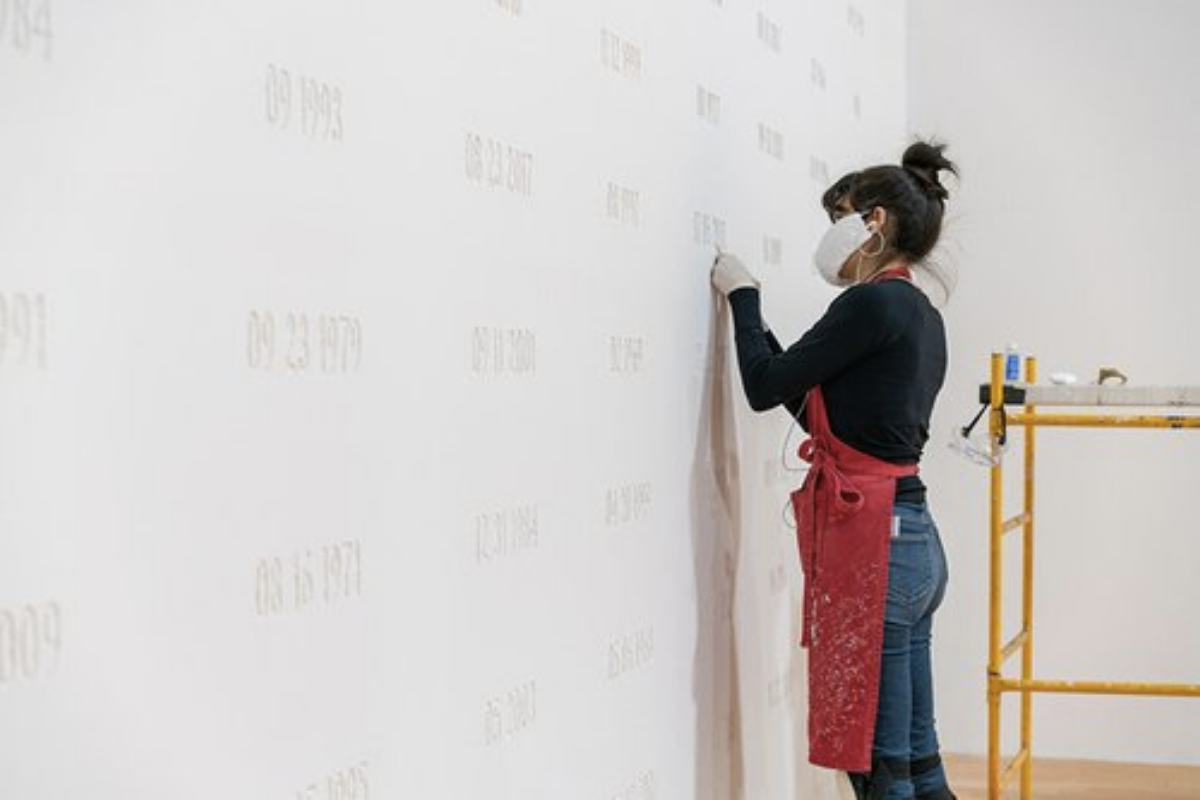 Resilient Matter: Adriana Corral In Conversation
P.5 Closing Event
/// January 21, 2022 @ 2:00 pm - 3:00 pm
P.5 Artist Adriana Corral and P.5 Co-Artistic Director Diana Nawi will be in conversation with New Orleans cultural stakeholders and activists, including Andrea Andersson, Tori Bush, Patty Ferguson, and Dr. Laura Kelley, to discuss her project for Prospect.5, which evolved after Hurricane Ida as a means for responding to the city.
This event is free and open to the public.
Andrea Andersson serves as Founding Director and Chief Curator of Rivers Institute for Contemporary Art & Thought, based in New Orleans. Her most recent publications include Troy Montes-Michie: Rock of Eye (co-imprinted by Rivers, Siglio Press, and CAAM) and Sanford Biggers: Codeswitch (co-imprinted by Yale University Press and The Bronx Museum).
Tori Bush is a writer, teacher, and PhD candidate. She is co-editor of The Gulf South: An Anthology of Environmental Writing from University of Florida Press.
Patty Ferguson-Bohnee is a clinical professor of law, focusing on Indian law, election law and policy matters, voting rights and status clarification of tribes.
Dr. Laura Kelly is an immigrant and ethnic historian at Tulane University and section editor for the Louisiana Endowment for the Humanities KNOWLA Project. Kelly has published articles in Louisiana History as well as online collections.
IMPORTANT EVENT GUIDELINES
Anyone 12 years of age and older must provide proof of at least one dose of an approved COVID vaccine or a negative COVID-19 test within 72 hours to access.
We will accept original vaccine cards, the LA Wallet app or high-resolution photos of both sides of your vaccine card as proof of vaccination. Physical copies or a photo of a negative COVID-19 test will also be accepted.
Masks are required.
Related Events