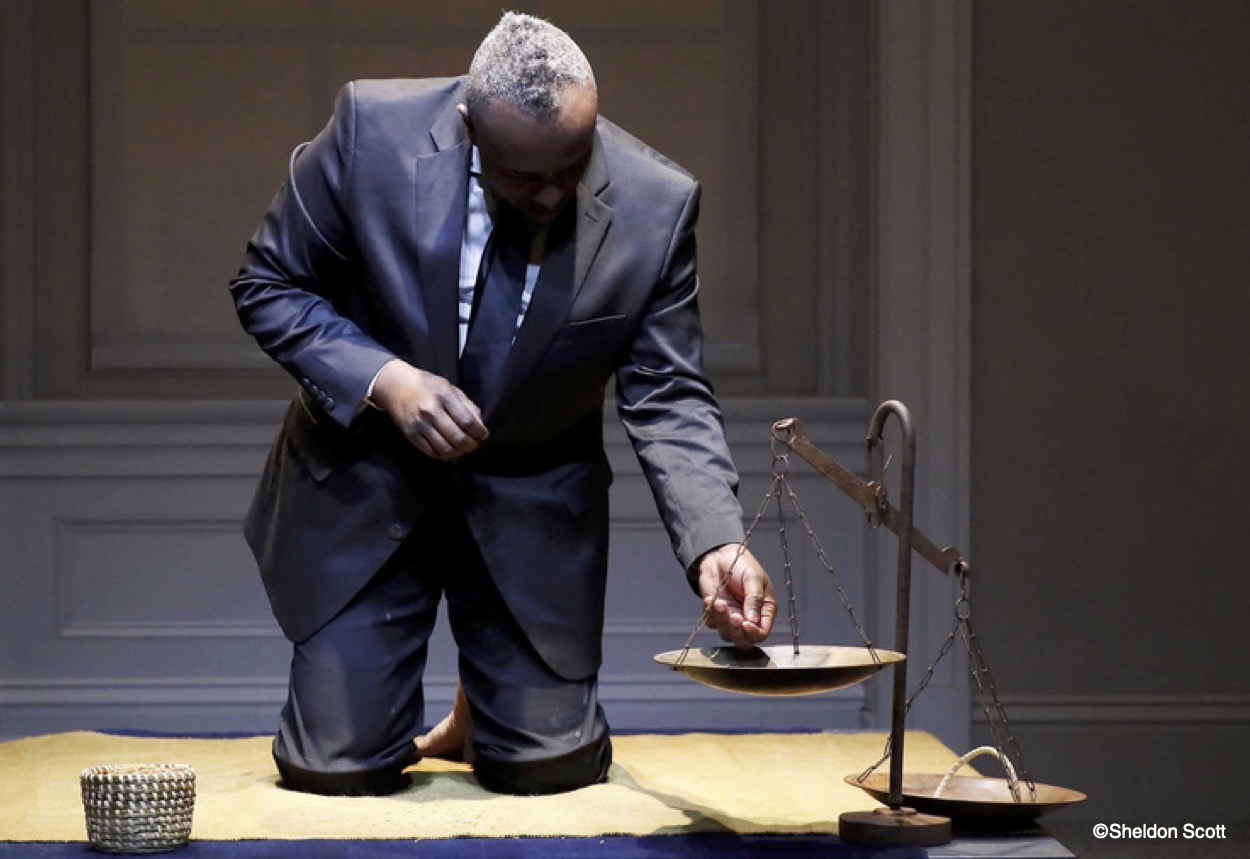 Portrait, numba 1 man (day clean ta sun down)
Live Performance Free and Open to the Public
/// May 13 @ 6:08 am - 7:45 pm
Join us on Saturday, May 13 for a live performance of Portrait, numba 1 man (day clean ta sun down) by Sheldon Scott.
Presented in tribute to the hours worked by the enslaved Gullah/Geechee people in the pre-Civil War coastal regions of South Carolina, Scott uses his own body with this performance to create a portrait of his ancestors. Describing the experience Scott states, "From sun up until sun down, the body will hull and winnow rice grains, then place the hulled grains, one by one, on a tomb-like vessel lined with burlap. This rhythmic, inane process will communicate the transactional and the incalculable." Through using his own body to represent an entire community of enslaved people, Scott works to restore humanity to the narrative of slavery in the American South.
Visitors are invited to witness the free performance in Ogden Museum's Patrick F. Taylor Library any time between 6:08 a.m. to 7:45 p.m.
Additionally, all are invited to share notions, tokens, gifts, writings, reflections and respects in honor of ancestral healing in this space. Please be advised that the subject in this performance represents a portal and the artist will not be able to respond to or directly engage with you during this time. Thank you for your understanding.
Join us again on Sunday, May 14 at 2 p.m. for a Curated Conversation between Sheldon Scott and Bradley Sumrall, Curator of the Collection for Ogden Museum of Southern Art. This intimate conversation will explore how Scott's performance creates a platform for ancestral healing, and restores humanity to the narrative of slavery in the American South. This event is free and open to the public.
Related Events