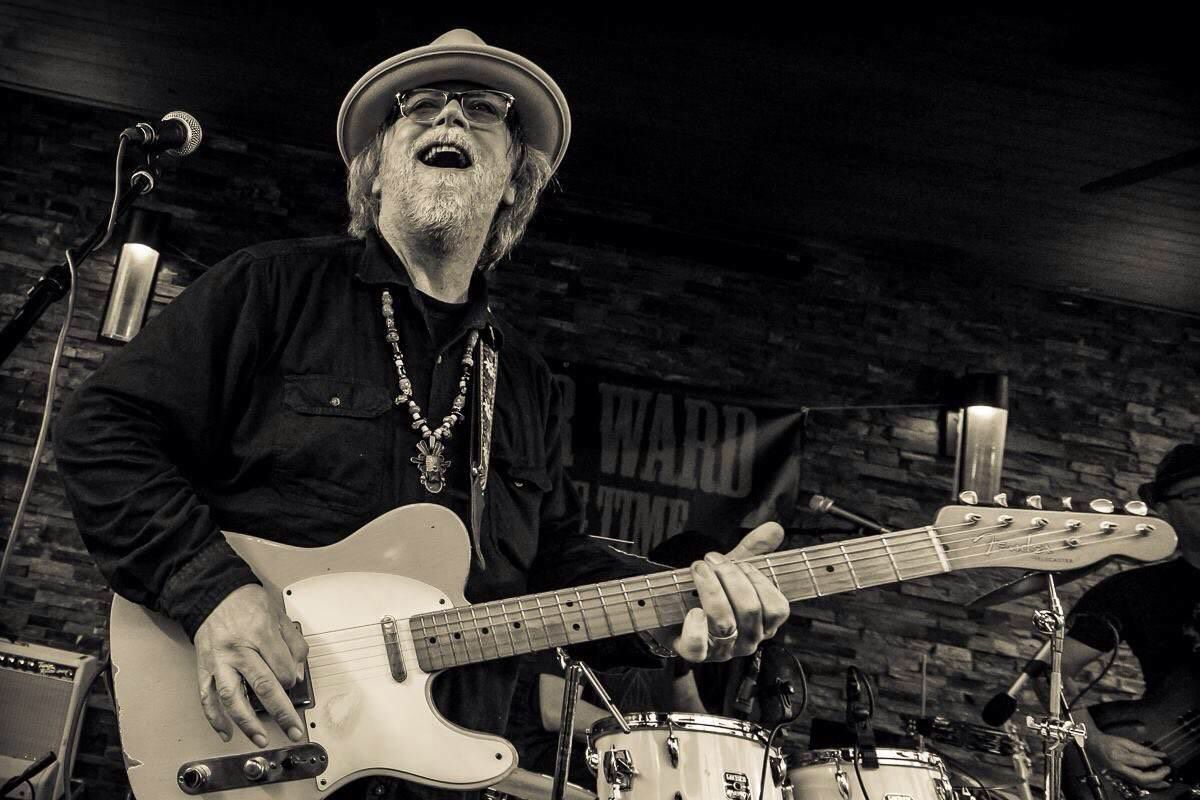 Papa Mali
at Ogden After Hours
/// June 13, 2019 @ 6:00 pm - 8:00 pm
Papa Mali (born Malcolm Helm Welbourne in Vicksburg, Mississippi, May 6, 1957) is a New Orleans based, American singer-songwriter, guitarist and producer.
He has been a touring musician and recording artist for decades. Yet, he is probably best known as the front man for 7 Walkers, a band formed in 2009 that includes three musical icons: Grateful Dead founding member and drummer, Bill Kreutzmann, The Meters' founding bassist, George Porter Jr., and lyricist, Robert Hunter, who penned most of the Grateful Dead's classic catalog (along with the late Jerry Garcia) and now co-writes much of 7 Walkers' material with Welbourne. Multi-instrumentalist, vocalist and Willie Nelson collaborator, Matt Hubbard, completes the line-up. Their self-titled debut was released to critical acclaim in November of 2010.
Papa Mali is also known for his own live performances and recorded output, most notably his two albums for Fog City Records (2000's "Thunder Chicken" and 2007's "Do Your Thing"), both produced by Dan Prothero and the latter featuring some of New Orleans' most legendary musicians.
His work as a producer includes 7 Walkers ("Response," 2010), The Phenomenal Ruthie Foster ("Blue Corn," 2007) and records by Lavelle White, Omar and the Howlers, Wendy Colonna, The Greyhounds and others.
When not on tour with 7 Walkers, Papa Mali can usually be found at home in New Orleans, where he regularly performs with his own band, Double Uptown Shotgun – often at his favorite neighborhood watering hole, The Maple Leaf Bar or at nearby Tipitina's.
Purchase Tickets