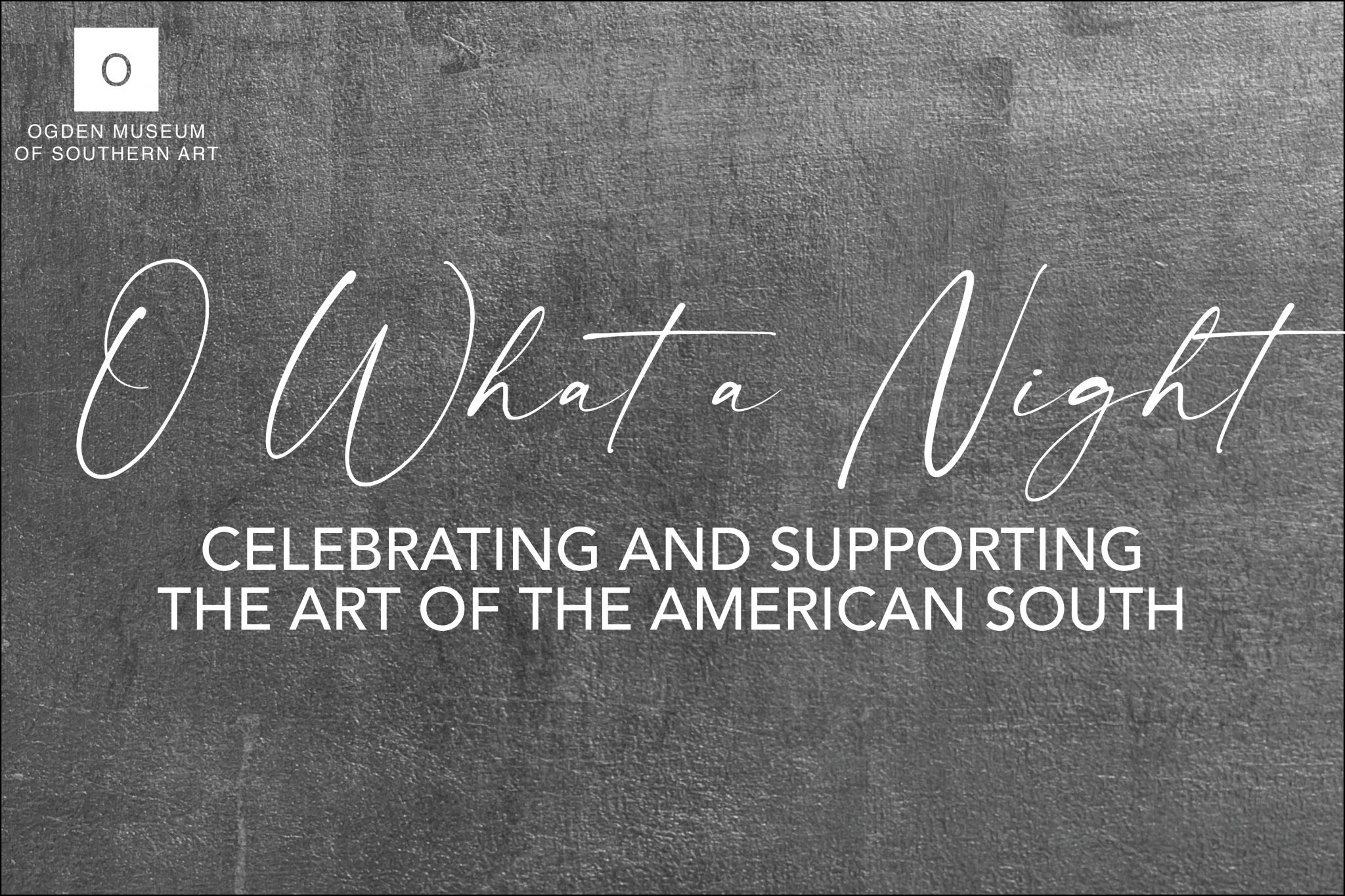 O What a Night!
/// January 15, 2022 @ 6:00 pm - January 16, 2022 @ 12:00 am
2021 Co-chairs Beverly Dale and Dale A. Mott invite you to join them at the O What a Night! Gala, taking place at Ogden Museum on Saturday 15, 2020. O What a Night! Gala celebrates the art and culture of the American South with live and silent auctions, Southern cuisine and cocktails, live music, dancing and more. This year's Opus Award will be awarded to internationally recognized photographer and author, Sally Mann. A Patron Party and auction preview will take on Thursday, January 13, 2022 from 5 to 9 p.m. at the home of Jason Waguespack and Jeffrey Morgan.
LEARN MORE ABOUT O WHAT A NIGHT!
About Sally Mann
Sally Mann is known for her photographs of intimate and familiar subjects rendered both sublime and disquieting. Her projects explore the complexities of familial relationships, social realities, and the passage of time, capturing tensions between nature, history, and memory. Mann explored her relationship with the American South by taking photographs in Alabama, Mississippi, and Louisiana for her Deep South series (2005), as well as Civil War battlefields for Last Measure (2000). Mann's latest large-scale project, A Thousand Crossings, further explores the complex cultural identity of the American South, as well as Mann's relationship with her place of origin—a region rich in literary and artistic traditions but troubled by history. The exhibition, which she began working on in 2006, debuted at the National Gallery of Art, Washington, DC in 2018 and has since traveled extensively in the United States and abroad in Paris.
A Guggenheim fellow and a three-time recipient of the National Endowment for the Arts fellowship, Mann was named "America's Best Photographer" by Time magazine in 2001. She has been the subject of two documentaries: Blood Ties (1994), which was nominated for an Academy Award, and What Remains (2006), which premiered at Sundance and was nominated for an Emmy for Best Documentary in 2008. Mann's Hold Still: A Memoir with Photographs (Little, Brown, 2015) received universal critical acclaim; it was named a finalist for the 2015 National Book Awards and in 2016 won the Andrew Carnegie Medal for Excellence in Nonfiction.