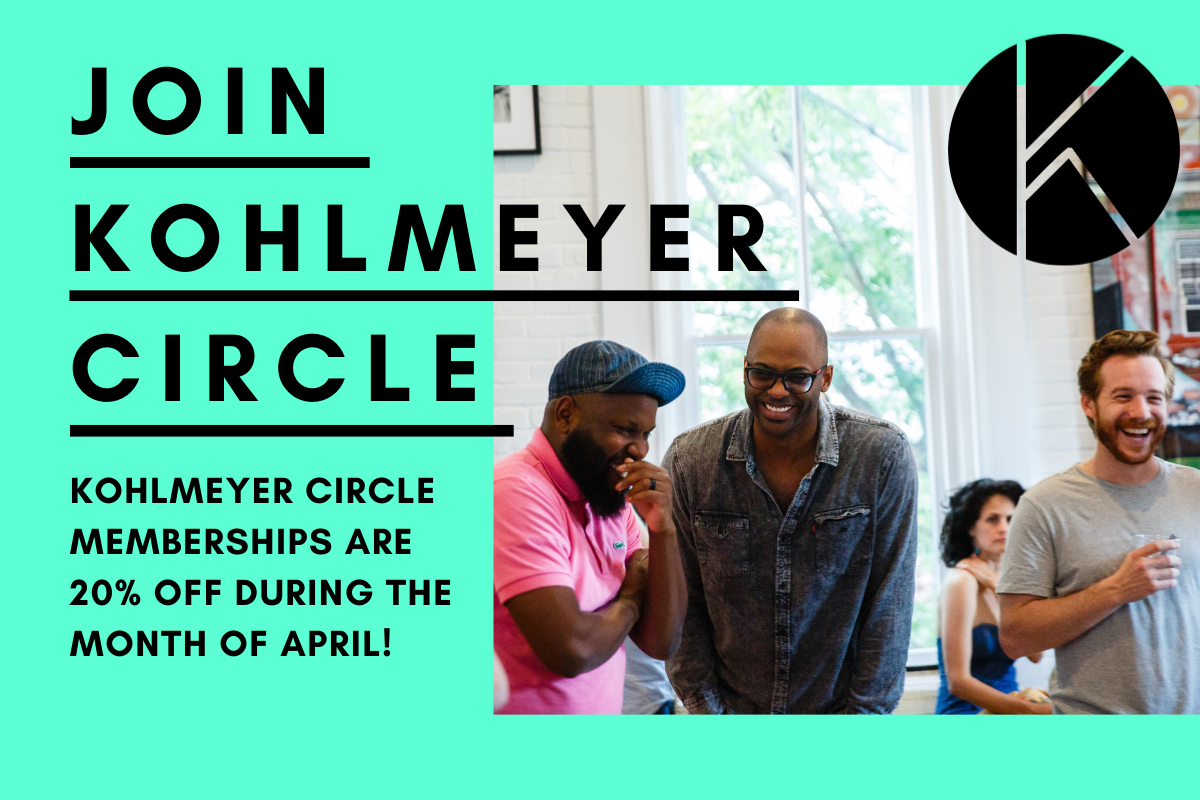 Join the Kohlmeyer Circle!
20% Off and Other Perks During the Month of April
/// April 1, 2021 - April 30, 2021
Are you looking to get more involved in the New Orleans arts community? Ogden Museum of Southern Art's Kohlmeyer Circle might be the group for you! This group includes young art patrons and collectors, ages 21-45, who have a passion for Southern art and a desire to connect with others who share a similar passion. During the month of April, there are added incentives to become a member starting with a 20% discount on membership! Or if you are able to recruit three friends to join/renew, you will receive your individual Kohlmeyer Circle membership for free!
Join in April and receive these perks:
20% off membership OR recruit three friends to join/renew and receive your individual Kohlmeyer Circle membership for free!
A Kohlmeyer Circle tote bag
2 "O bar" drink tickets to be used at an Ogden Museum event
An "I am the South" Ogden Museum sticker t-shirt
Entry into weekly raffle drawing for the following prizes: a limited edition print, a Kohlmeyer Circle membership to gift to a friend, an Ogden Museum Store gift bag
PLUS as a Kohlmeyer Circle member, you are invited to these exclusive events:
Private cocktail tour of the home and collection of Michael Wilkinson – Summer 2021
Bus tour of 3 Louisiana Contemporary artist studios – September 2021
Annual Kohlmeyer Circle Holiday Party – December 2021
Private tour of the home and studio of artist Simon Gunning – Date TBD
Bus tour of various Prospect 5 locations – Date TBD
Have questions? Email membership@ogdenmuseum.org. Join between April 1 – 30 to receive special perks.
Learn More and Join