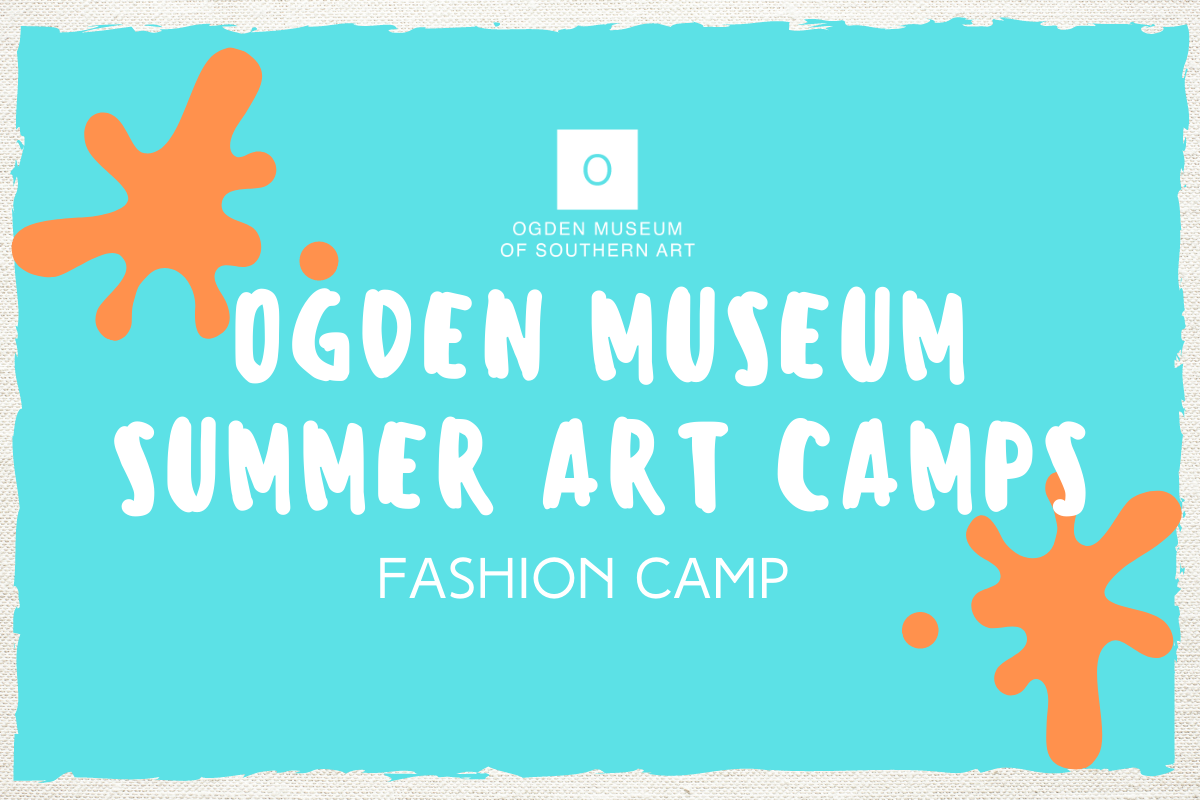 SOLD OUT: FASHION CAMP
For campers entering grades 5 – 8
/// July 11, 2022 @ 9:00 am - 3:00 pm
Monday, July 11 – Friday, July 22, 2022 (2 weeks)
9 a.m. – 3 p.m.
What does the future of fashion look like? This one-of-a-kind camp focuses half of the day on creative expression through clothing and the other half on expression through movement. Campers will learn sewing and design skills that include re-use, repurposing and "greener" ways to dress, while also honing their ability to display & present their creations. The camp culminates in a fun and sustainable fashion show that highlights the students' design process and showcases their designs in both action and function.
$500 Members per session / $550 non-members per session
To be added to the waitlist, please email education@ogdenmuseum.org with the following information: Name of Parent, Parent Email, Parent Cell Phone, Name of Camper, Grade of Camper as of 9/22, School
LEARN MORE ABOUT OGDEN MUSEUM SUMMER ART CAMPS
COVID POLICIES: 
All campers and staff are required to provide proof of at least two doses of an approved COVID vaccine by the first day of camp. We will accept original vaccine cards, the LA Wallet app or high-resolution photos of both sides of a vaccine card as proof of vaccination. Alternatively, a camper may provide a negative test from a lab or pharmacy each Monday of camp.
*As information changes, we will update our policies here. We follow state and city mandates and guidelines to keep all participants as safe as possible during this time.
Related Events