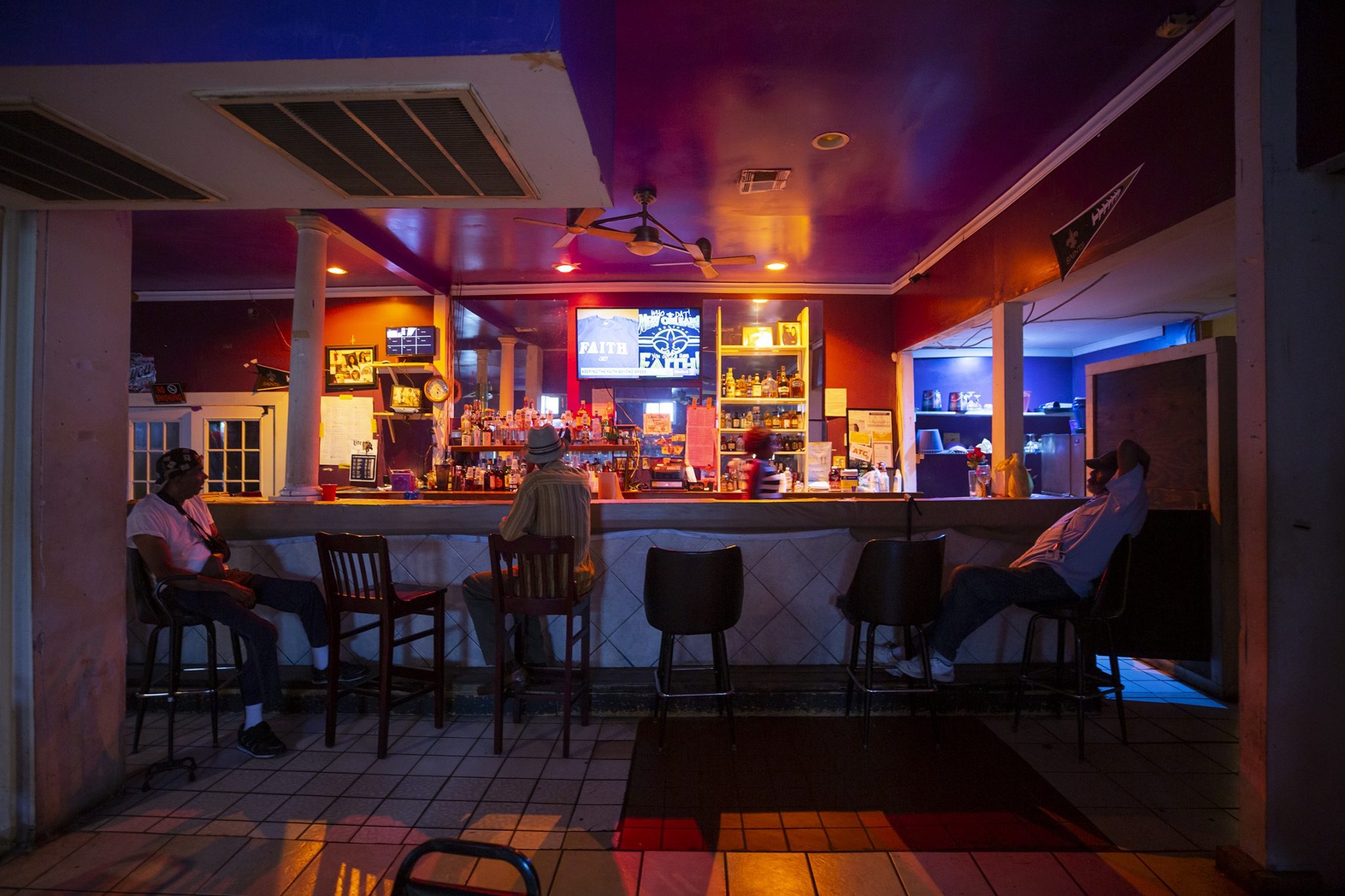 Curated Conversation
with Richard McCabe and L. Kasimu Harris
/// May 7, 2020 @ 12:00 pm - 1:00 pm
Watch a Curated Conversation with Richard McCabe, Curator of Photography, and L. Kasimu Harris, Revelations photographer, on the O Blog this Thursday at noon!
A conversation on art and life between Richard McCabe, Curator of Photography at the Ogden Museum of Southern Art, and photographer and writer, L. Kasimu Harris. Harris' photographs, The Monday Faithful (Purple Rain Bar) and Meet Me at the Alter #2 (Verret's Lounge), are currently included in the Revelations: Recent Photography Acquisitions exhibition. In 2018, Harris wrote the essay, The Dismantling of Southern Photography for the New Southern Photography exhibition catalogue, published by University of New Orleans Press.
McCabe and Harris will discuss subjects and issues pertaining to contemporary Southern photography, Harris' writing and photography practices, the influence of the written word on visual imagery, Harris' current project, Vanishing Black Bars and Lounges, and his commercial work for the New York Times.
Watch on the O Blog
L. Kasimu Harris is a storyteller who uses writing, photography and video to push the narrative. He is a New Orleans native and has been in more than 20 group exhibitions across America, two abroad and three solo photography exhibitions.  In 2016, the "L. Kasimu," at Warehouse Gallery in Red Hook, marked Harris' New York exhibition debut. In 2015, he was in both The Rising and Louisiana Contemporary at the Ogden Museum of Southern Art and garnered coverage in The New York Times, NPR and other publications. In summer 2018, Harris was an Artist-in-Residence at the Center for Photography at Woodstock and participated in New Orleans Museum of Art's, tercentennial group exhibition, Changing Course: Reflecting on New Orleans Histories.
He has work in Dandy Lion (Re) Articulating Black Masculinity, curated by Shantrelle P. Lewis, a group exhibition at the Museum of Contemporary Photography in Chicago a traveling exhibition that has stopped in San Francisco, London and Miami. That exhibition was published in a book, "Dandy Lion: The Black Dandy and Street Style," by Aperture in 2017.
Harris' work modulates between photojournalism, documenting culture and constructed realities, all in an effort to tell stories of underrepresented communities in New Orleans and beyond.  He created Parish Chic, a style column for the Oxford American and has been published in Yahoo Food, Southern Living and The FADER and Thrillist. Most recently, a feature he wrote for Edible New Orleans was selected for the book "Best Food Writing 2016." Currently, he writes a food column for the Bitter Southerner.
He graduated with a B.B.A. in entrepreneurship from Middle Tennessee State University and earned a M.A. in Journalism from the University of Mississippi. He furthered his studies at the Fellowship for Young Journalists at the Poynter Institute and the Oxford American Summit for Ambitious Writers. Harris is also on Board of Trustees for the Ogden Museum of Southern Art.
Harris was named one of 8 Louisianans of the Year, for 2017, by Louisiana Life magazine.
Related Events