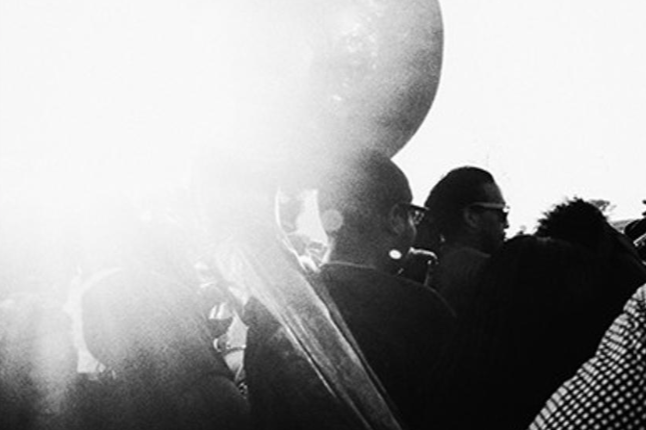 Curated Conversation
with Trenity Thomas
/// October 15, 2020 @ 12:00 pm - 12:30 pm
Event Navigation
Ogden Museum continues Curated Conversations, our popular series of intimate talks, now online! Curated Conversations bring curators and artists together to discuss art, exchange ideas and explore exhibitions. This upcoming Curated Conversation will feature Richard McCabe, Curator of Photography, and Trenity Thomas, a New Orleans photographer included in the O What a Night! silent auction and Louisiana Contemporary, presented by The Helis Foundation. Trenity Thomas is also a Gallery Assistant at Ogden Museum and a former Teen Docent!
Watch the Curated Conversation at noon on Thursday, Oct. 15 on the O Blog.
Bid on Second Line Sunday in the silent auction!
View Silent Auction
ARTIST BIO
Trenity Thomas is a self-taught photographer who has also experimented with painting and sketching since grade school. As a photographer, he has worked in a myriad of genres including fashion, lifestyle, editorial, conceptual, sports, portraiture and nightlife photography. As a photographer, Trenity uses his camera to capture the life and composition of still life around him. His photographs have a warmth to them that pulls the viewer into the scene as if they were present – a feature that has become characteristic of his photographic style. Trenity has been in various juried exhibitions, which includes JONATHAN FERRARA GALLERY's 24th Annual NO DEAD ARTISTS International Juried Exhibition of Contemporary Art and the Louisiana Contemporary juried exhibition, presented by The Helis Foundation at the Ogden Museum of Southern Art in New Orleans, Louisiana. His photographs have also received international attention when they were chosen for exhibition in photovogue, a prestigious collection of photographs curated by the Photo Editors of Vogue Italia.