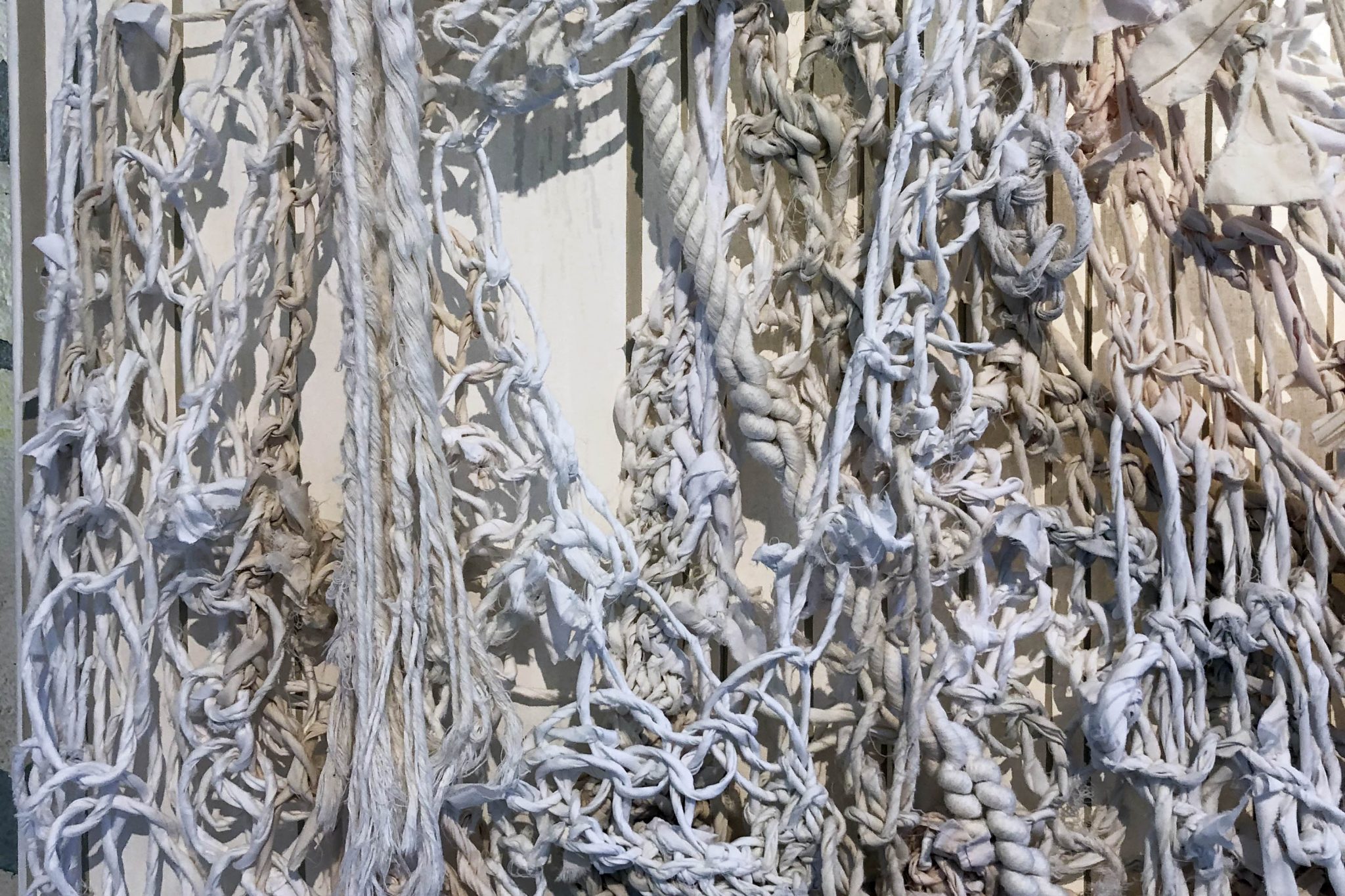 Curated Conversation
with Entwined Artist, Sonya Yong James
/// July 1, 2020 @ 12:00 pm - 12:30 pm
A Curated Conversation with Curator of the Collection, Bradley Sumrall, and Entwined artist, Sonya Yong James, will publish to the O Blog this Wednesday, July 1 at noon.
Watch on the O Blog
Sonya Yong James was born in 1971 in Knoxville, Tennessee. A lifelong Southerner, she has lived for the past forty years in Atlanta, Georgia, where she maintains her studio. Art making has been an integral part of her life since childhood. James attended Georgia State University – where she studied under renowned visual artist, Larry Walker (father of Kara Walker) – earning a BFA in Printmaking in 1999. Although her degree was focused on printmaking, her primary interest and production shifted into sculpture. Spending more time in the sculpture studio, she explored the potential of fiber in her work, a focus that has continued for over twenty years.
The studio practice of Sonya Yong James utilizes the textile techniques of weaving, knitting, spinning, dying, felting animal hair, and sewing. Combined with ceramics and found art assemblage, she engages fiber arts to produce abstract sculptures and installations. While referencing narrative and the figurative concepts of body and landscape, her works remain formally abstract.
Spirit is the Bone is a large-scale abstract fiber-arts landscape. While it was created specifically for this exhibition and inspired by the landscape of South Louisiana, it incorporates elements from an earlier sculpture, Phantom Threads. The former sculpture was installed in the Conklin Metal Industries building in Atlanta in 2019. Speaking directly to the narrative of the venue – the building was slated to be destroyed in 2020 – Phantom Threads was inspired by Gwisin – ghosts of Korean folklore that are said to inhabit abandoned buildings. James often reuses elements from previous installations in new work, as if giving new life to old concepts and materials through a process of artistic reincarnation – in this case, giving ghosts of the past new purpose in the present.
Her work is often monochromatic, and her choice of color is informed by the narrative of the piece. By choosing white for Spirit is the Bone, James references Asian culture's use of white as the color of mourning or grief. Having created this work during the tumultuous spring of 2020, James used the process as an act of emotional repair – grieving those that were lost during the global pandemic and mourning those killed in police violence. The use of small white animal figures not only speaks to natural systems of ecology, but also references the freedom of wildlife to roam while humans stayed home in isolation during the pandemic.  Although formally abstract, this work speaks directly to this moment and this place, while referencing history, philosophy, ecology and the artist's own emotional state.
For James, every element of her sculpture has significance and meaning. Bedsheets – which she spins on a wheel to create chains and chords – are highly charged materials. "We are born in bedsheets," she explains. "We sleep and dream in bedsheets. We are sick and healed in them, and very often we die in bedsheets." Clay is another charged element in her work – embodying the elements of earth, air, fire and water. Cotton and other plant fibers have significance for being tended, cultivated and processed by humans for centuries. Wool felt comes from sheep who have been dependent on mankind for generations. Nets and webs can reference one of mankind's earliest tools for survival, or even the modern internet or worldwide web. Each element adds to both the formal abstract composition and the narrative motivation of the work. The title, as the piece itself, is intentionally allusive, allowing space for the viewer to interject themselves and their feelings. Through binding all of these elements together, the sculpture ultimately explores the tension between the abstract and the real, emotion and body, spirit and bone.