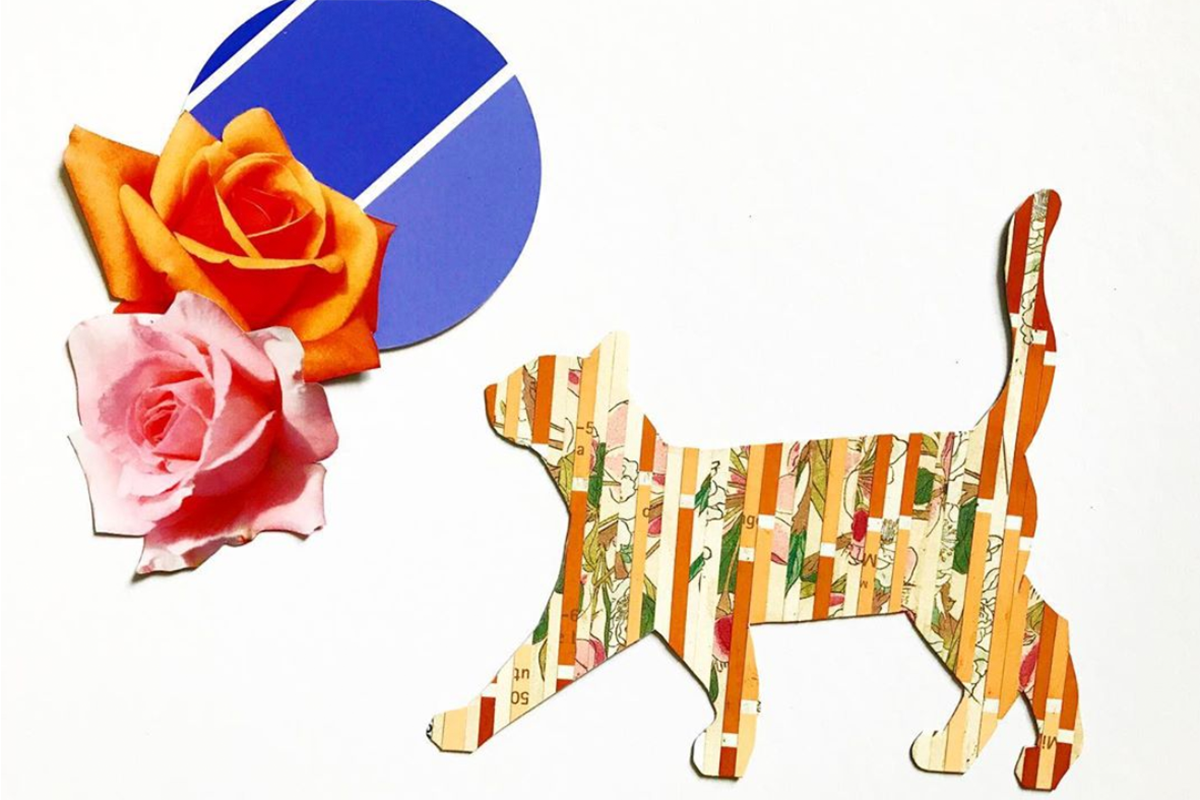 Craft Happy Hour
Minimalist & Maximalist Collage with Ella Campbell
/// September 24, 2019 @ 6:00 pm - 8:00 pm
Join us for another fun edition of Craft Happy Hour with Ella Campbell as she leads participants in the art of collage!
Attendees will create a multilayer 8" x 10" original work, featuring a geometric collaged silhouette. Layered beneath the silhouette, participants are encouraged to experiment with magazine cuttings, book pages and other paper goods. Supplies will be provided, and participants will be able to choose from over 30 available silhouettes such as animals, gemstones, plants and more.
Participants may also bring any magazine clippings, paint swatches, or book pages for their collages. Keepsakes like maps, tickets and programs (that have been tucked away in a shoebox) are great examples of items to use while collaging as a way to make a sweet memento that is easy to display.
Ella Campbell is a self-taught collage artist based in New Orleans. She recently finished a successful solo installation exhibition at Aquarium Gallery and has work on view in a variety of group shows around the city. She is currently Membership Coordinator at the Arts Council of New Orleans and earning her masters degree in Arts Administration at the University of New Orleans.