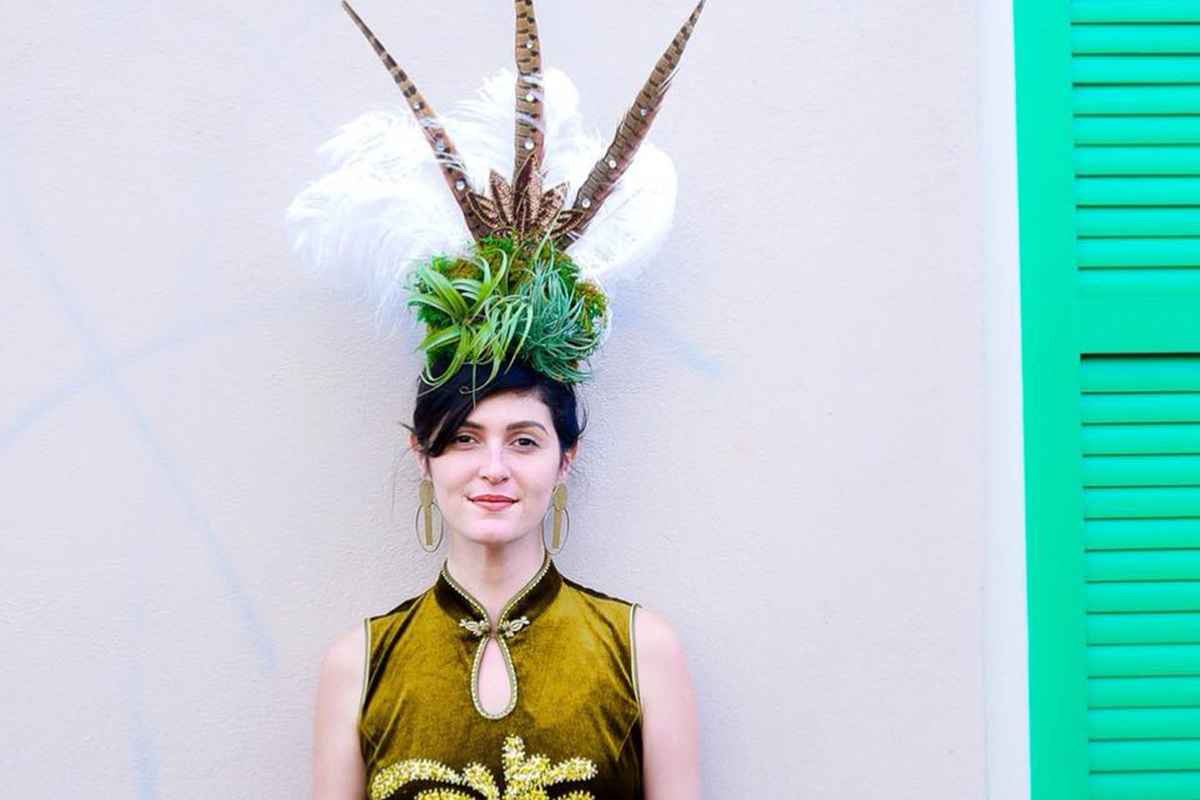 Craft Happy Hour – Sold Out
Headdress Workshop with Syd Kleinberg
/// February 5, 2019 @ 6:00 pm - 8:00 pm
Syd Kleinberg is an avid costumer and believes in always living your greatest fantasy. In this spirit, she will be leading participants in creating the headdress of their dreams. Base materials, craft miscellany, feathers, diamonds, and architectural support will be provided and participants are encouraged to bring trinkets, favorite faux flowers, recycled materials, light weight altar pieces, beading, etc. to make the piece their own. Let's get you ready for the runway/parade/ball!
Syd's life mission is to empower people to reach their personal and professional goals through helping them launch and develop their business, connecting them to community resources and infusing art and play into their journey. With a history of Business Ownership, Marketing Consulting, Launching Venues, and Real Estate, her true inspiration lies in collaboration, curation and COSTUMING!
Questions? Contact jwinslow@ogdenmuseum.org or 504.539.9606.