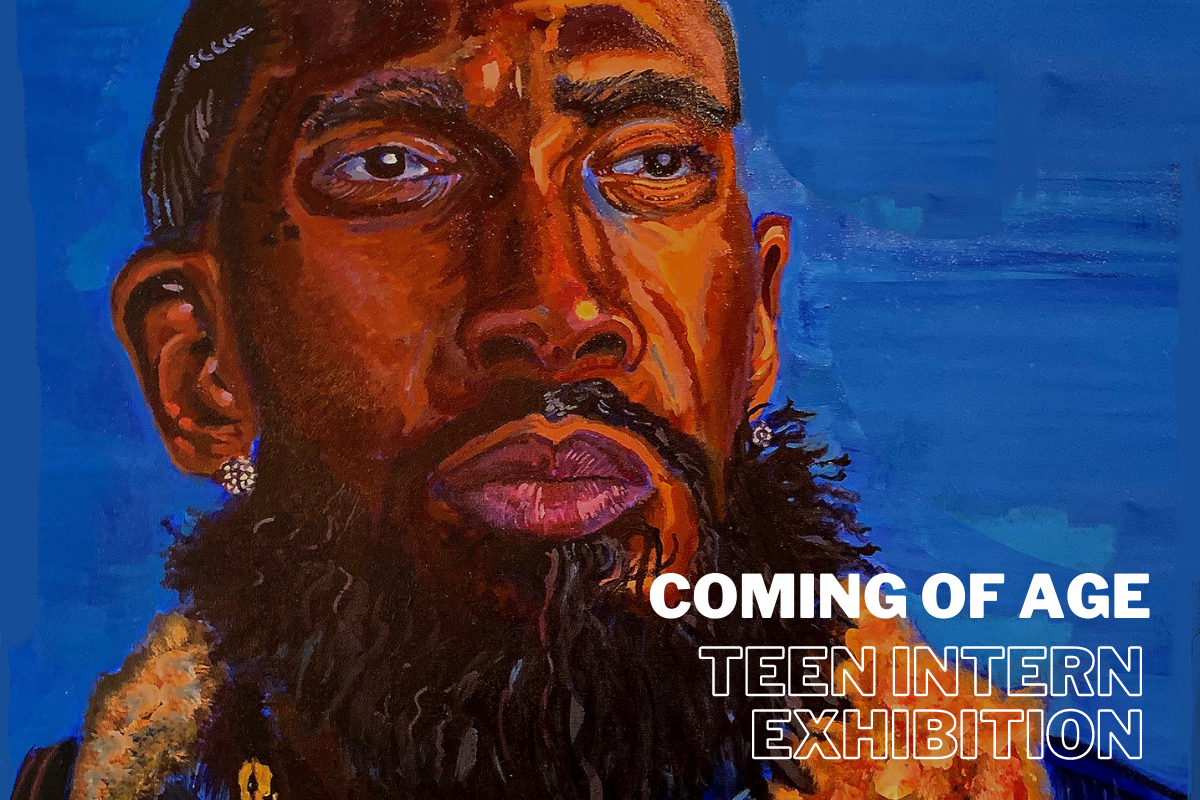 Opening of "Coming of Age"
A Teen Intern Exhibition
Ogden Museum of Southern Art presents the Teen Intern exhibition, Coming of Age, the culminating art show for Ogden Museum's 2021 Teen Intern season. The young, aspiring artists have been working together and with visiting artists through transdisciplinary conversations and workshops to cultivate their knowledge and artistic skill set.
The exhibition is curated by the Ogden Museum Teen Interns and includes their work as well as a selection of works or collaborations with their contemporaries. The show runs April 19 through May 31, 2021, and will be on view at Ogden Museum. The following artists are included in the exhibition, Jermaine Lindsey, Henry Johnson, Samarah Tahir, Justine Allen, Mei Miller, Robert Richardson, K'shawn Cheneau and Carson Williams.
About the Ogden's Teen Intern Program
Ogden Museum of Southern Art's Teen Internship Program, formally the Ogden Museum Teen Docent Program, is a paid year-long internship that is designed to provide teens a space to explore the arts and develop their creative voice. Teens participate in monthly instructional art workshops and encounters with artists, educators and museum staff. They broaden their knowledge of the arts and related careers.
Teens serve as virtual assistants for Ogden Museum art camps and classes, and participate in an outreach program aimed at bringing art to children who are not able to visit the Museum and curate virtual and in-person art exhibitions exploring social justice issues of our time and teen artwork.
Ogden Museum is committed to serving the current needs of New Orleans area teens and tackling the big issues in our local, national and global realms. This year our program will take a focused approach to racial equity, pluralism and environmental awareness, giving teens the access and resources they need to develop actionable ways to express themselves and be of service to their community.
The Ogden Museum Teen Intern program was selected for the 2015 National Arts and Humanities Youth Program Award, the nation's highest honor for the out-of-school arts and humanities programs that celebrate the creativity of America's young people, particularly those from underserved communities. The Ogden Museum Teen Intern Program is directed by Museum Educator and Teen Coordinator, Mikhayla Harrell.
Learn More
Image: Jermaine Lindsey, The Marathon Continues, 2019, Acrylic with gold accents, 4′ x 4′