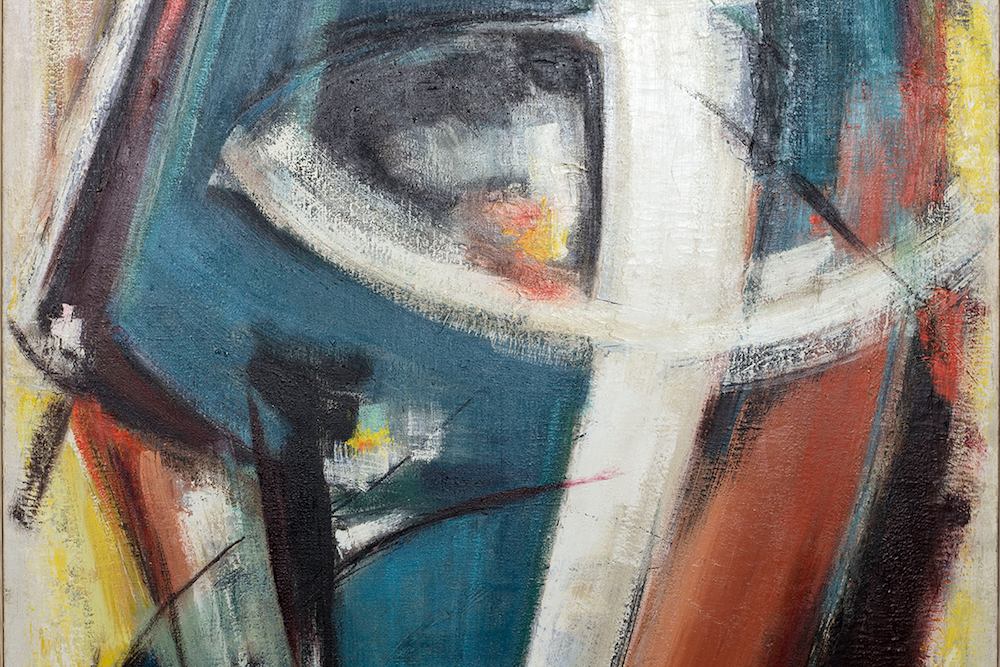 Artist Workshop: Fierce Dedication
An Abstract Painting Workshop to Refresh Your Creativity
/// May 18, 2019 @ 1:00 pm - 4:00 pm
Join us for the first of three workshops incorporating simple mindfulness meditation practices and observation techniques to create contemplative abstract paintings inspired by the styles of Dusti Bongé's abstract expressionist oeuvre.
Dusti Bongé has been described as a woman with a "fierce dedication to a creative life." How did her art-making practice reflect this intense focus and how do we observe it in the color palette of her paintings? Connect with your creative source in this afternoon workshop of deep observation, exploratory color mixing and abstract painting.
$40 for members, $45 for non-members per workshop. $110 for members, $125 for non-members for all three workshops.
Single registration for the May 18 workshop has closed. You may still register for all three workshops by clicking the button below.
Register for All 3 Workshops
Learn More About Workshops 2 & 3: 
Workshop 2: Moving Shapes
Workshop 3: Arrow in the Wall
/// Dusti Bongé, Sails (detail), c. 1955, Oil on linen, Collection of the Ogden Museum of Southern Art, Gift of the Dusti Bongé Art Foundation