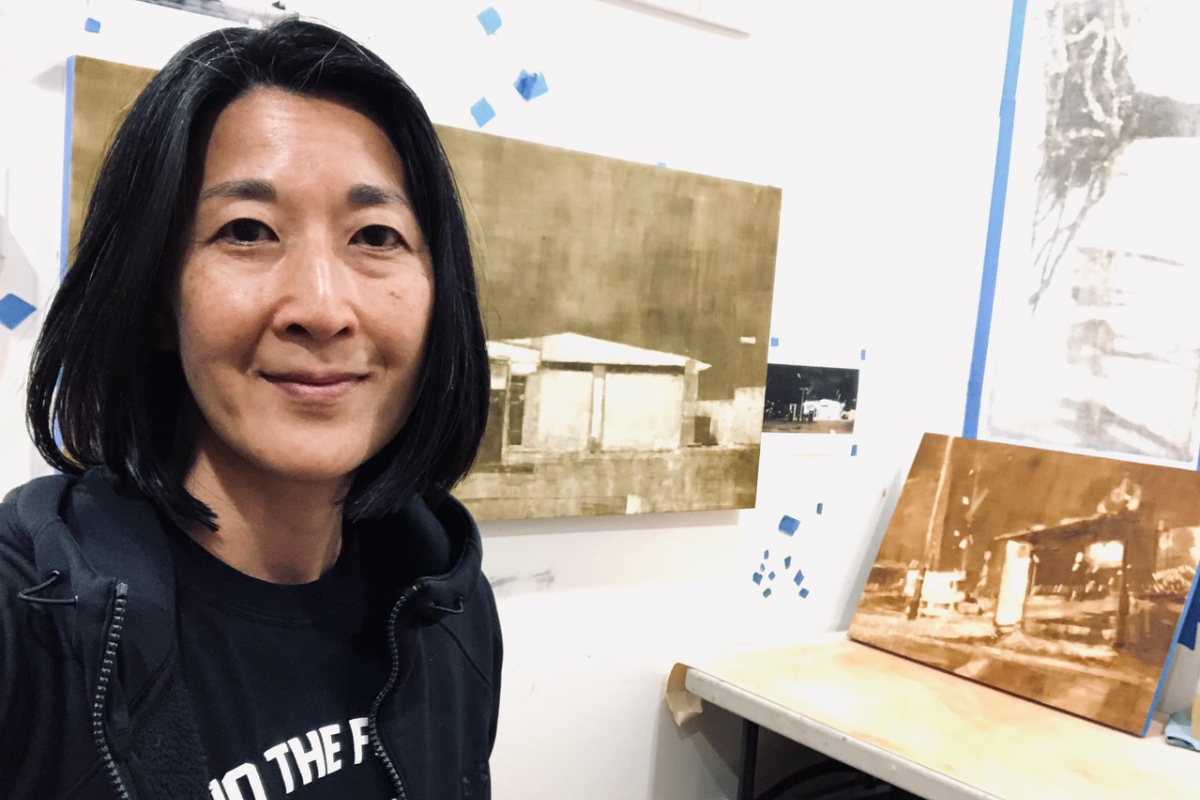 Artist Demonstration
with Artist Kaori Maeyama
/// November 18 @ 10:00 am - 1:00 pm
Event Navigation
Maeyama will demonstrate her unique application process that blends printing making techniques with oil painting. Similar in process to monotype, unconventional mark making tools (such as brayers and squeegees) are used in a subtractive painting method while creating a monochromatic composition with mood and atmosphere. Participants will have the opportunity to try their hand at this unique process.
All workshops are conducted in a friendly and welcoming environment. All materials are provided and all levels are welcomed.
$45 member/ $50 non-member
Kaori Maeyama is an urban landscape painter who has been based in New Orleans since 1994. Focusing on decay and isolation of the mundane, she uses a tonal palette and printmaking brayers to create atmospheric visual noise. She is a member of Staple Goods collective in the St. Claude Arts District and teaches at the New Orleans Academy of Fine Arts and Tulane University. Maeyama is represented by LeMieux Galleries.
Related Events