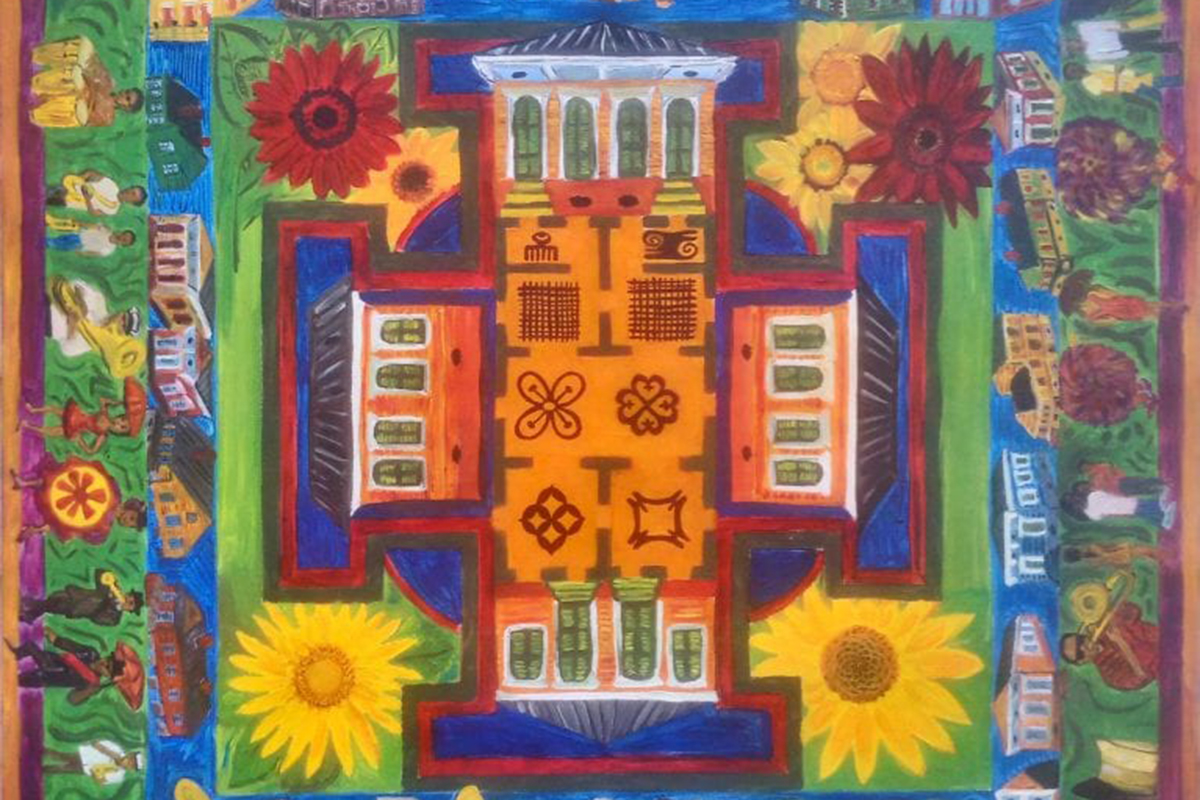 Art & Zen
Online Meditation Series
/// October 28, 2020 @ 12:00 pm - 12:30 pm
Event Navigation
Join us for 30 minutes of Art + Zen!
Every Wednesday at noon, join us for a LIVE seated mindfulness meditation inspired by a work of Southern art. This online meditation program is led by Ogden Museum Educator and yoga and meditation instructor, Mikhayla Harrell. All experience levels welcome. Registration required.
Registration is FREE, but if you are able, please consider a donation of $5 to help us continue to present creative arts programming inspired by Southern art and artists.
A separate registration is required for each program. Before the program begins, registrants will receive a link to join the workshop via Zoom. Registration closes 30 minutes before the program begins.
Register
This week, we'll find inspiration in Noamy Sechooler's work, Home is Sacred, Second Line for Reparations and Housing Rights/Solidarity. We will also have a special guest this week, Harpinder Kaur Mann, who will be teaching at the Ogden Museum Virtual Wellness Summit on Saturday, November, 7.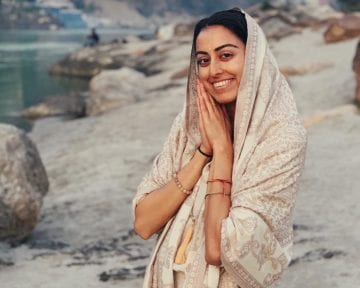 Harpinder Kaur Mann (she/her) is a Sikh-Buddhist Punjabi-American yoga and meditation teacher currently living in New Orleans. She is motivated to increase access and create spaces for black, indigenous, queer and people of color to come together and heal in ways that inspire holistic wellness and culturally inclusive informed healing. Outside of her transformative healing work, she is also the co-founder of the Womxn of Color Summit.
New to Zoom?
You do not have to have a Zoom account to attend a Zoom meeting. If you have never participated in a Zoom meeting, you will be prompted to download the software after clicking the meeting link. You may also wish to create an account, but it is not required to participate in a Zoom meeting. Please make sure to click the link to install the software a few minutes before the webinar is scheduled to begin to allow time for installation.
Related Events