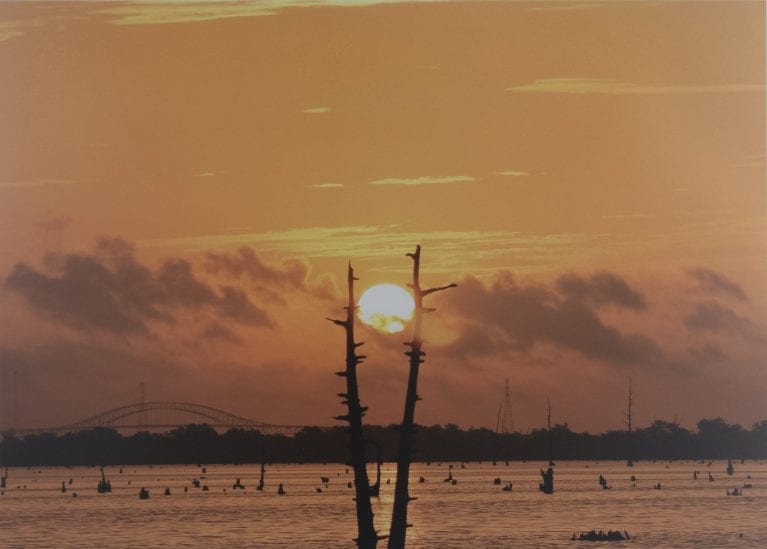 Art + Zen
Online Meditation Series
/// February 25, 2021 @ 12:00 pm - 12:30 pm
Every forth Thursday at noon, join us for a LIVE monthly contemplation practice inspired by a work of Southern art. This online contemplation practice is led by Ogden Museum Educator and yoga and meditation instructor, Mikhayla Harrell. All experience levels welcome. Registration required.
Registration is FREE, but if you are able, please consider a donation of $5 to help us continue to present creative arts programming inspired by Southern art and artists.
A separate registration is required for each program. Before the program begins, registrants will receive a link to join the workshop via Zoom. Registration closes 30 minutes before the program begins.
Register
This week, we'll look at a photograph by New Orleans native John Taylor. Taylor's work includes digital photographs and walking sticks sourced from the Mississippi river and the Bayou Bienvenue Wetland Triangle. This meditation will focus in on appreciating being supported by and supporting nature all around us.
See more works by John Taylor in our current exhibition, The Guardian of the Wetlands: Works by John Taylor, presented in collaboration with the National Wildlife Federation.⁣
Related Events