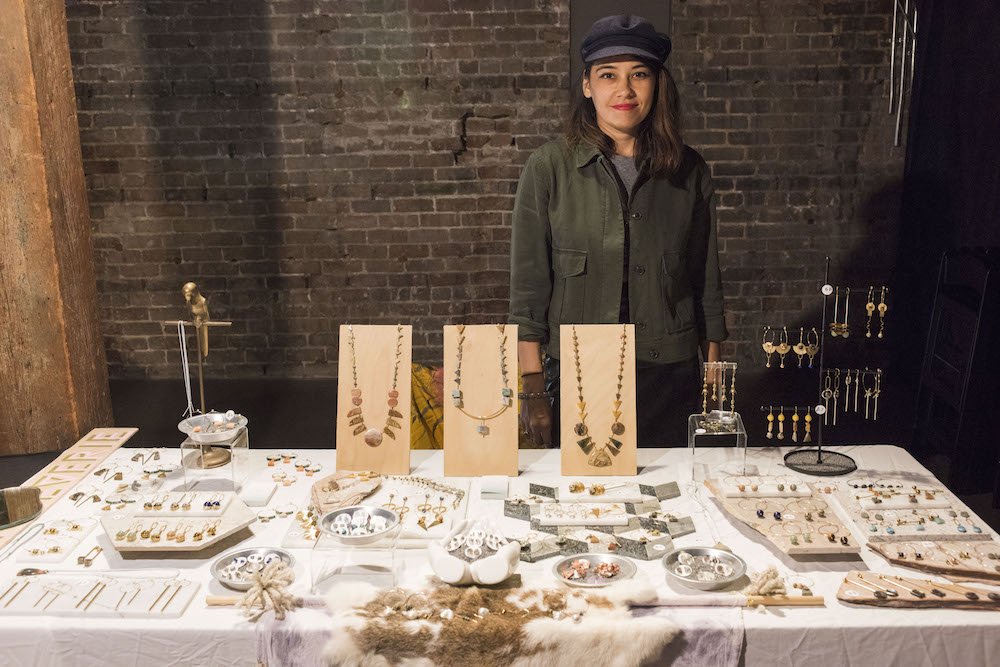 Art of Giving Holiday Shopping Event 2018
Shop the South!
/// December 1, 2018 @ 10:00 am - 2:00 pm
Event Navigation
Come do your holiday shopping at the O!
The Center for Southern Craft and Design invites you to its annual holiday shopping event, Art of Giving, featuring all your favorite local makers! Enjoy mimosas, music and crafts, while shopping for unique, handmade gifts for friends, family and yourself!
Members receive 15% off their purchase and a complimentary mimosa. This event is free and open to the public.
Abigail Poplin
Ashleigh Branstetter
Bare Bones Studio
Basin Street
Coco Nola
Crosby Schoolhouse: Karen Gadbois, Kate Burgundy, Peter Horjus
Deadly Dapper Designs
Earth Reverie
Farout Trading Post
Frances Makes Art
Goni Sondak
Goods That Matter
Gutwrench Press
Hess & Co.
Hold Space – Rey Hope
Imogen Banks
Inhabit Oyster Candles
Jess Leigh Jewels
Kersey Barrett – Tormey
Kiernan Dun
Knotty Things Nola
Lyla Clayre
Mia Kaplan – Flowering Blues
New Orleans Photo Project
Nola Bon Vivant
Passion Lilie
Raegan Robinson – Lucky Nola
Richard McCabe
River Shepard
Rusty Bouvier – Night Owl Studios
Shoe Stories by Claudia Lynch
Southern Letterpress
Statement Goods Design
Vincente Weber
Wisla Studio