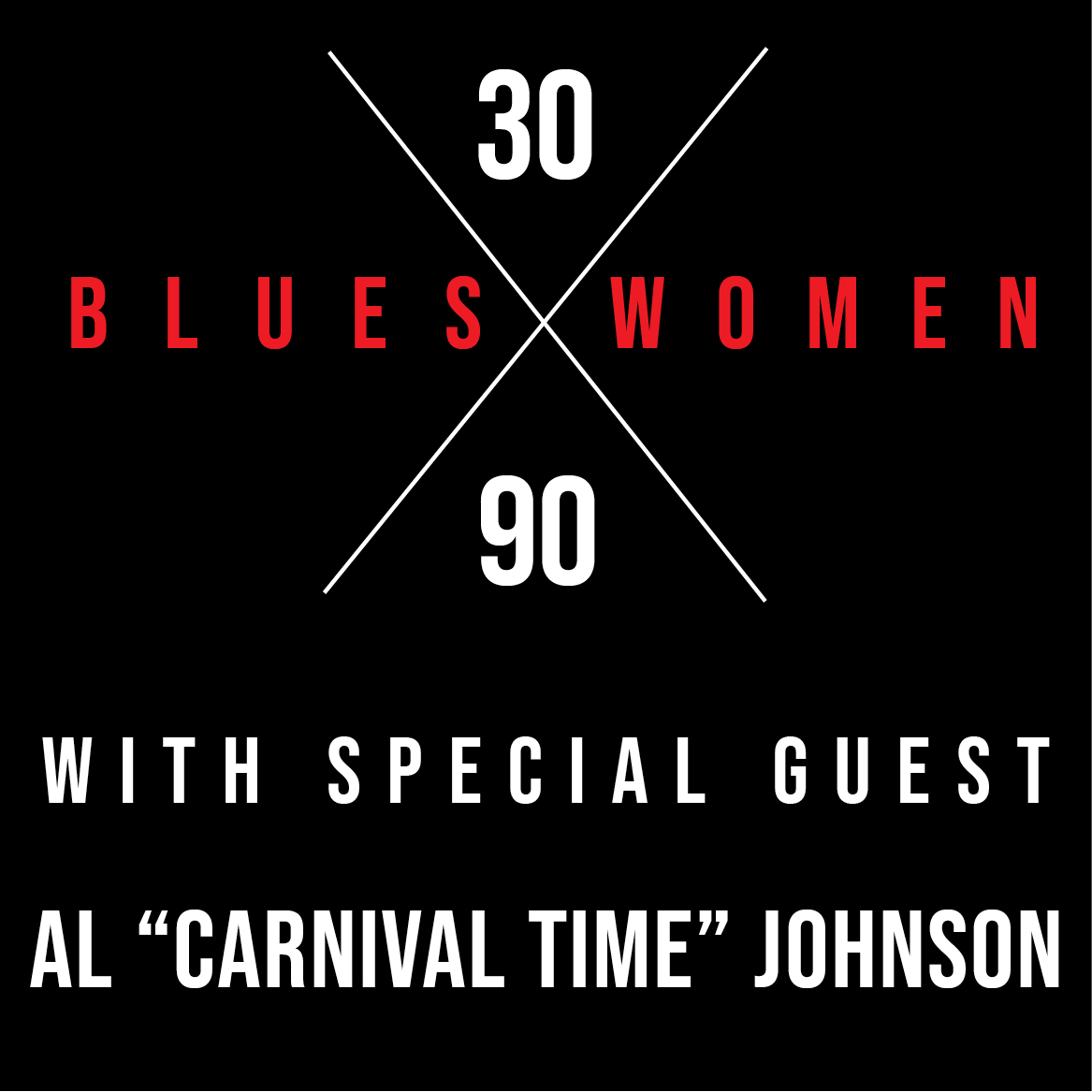 30×90 Blueswomen with special guest Al "Carnival Time" Johnson
at Ogden After Hours
/// September 27, 2018 @ 6:00 pm - 8:00 pm
30X90 New Orleans Blueswomen are known for their raw, deep-rooted blues, New Orleans R&B, originals and harmonies with an attitude. These Louisiana-born ladies got together post Katrina to help rebuild their city, celebrate their survival, and sing their blues. Influenced by Muddy Waters, Big Mama Thornton, the Meteres, Etta James and others, they regularly feature special solo artists. Why the name "30 x 90"? Coordinates for a good time,  and New Orleans' place on the planet!
Johnson returned to New Orleans at the age of ten settling in the Lower 9th Ward. His early musical influences included Sugar Boy Crawford, Fats Domino and Smiley Lewis, to name a few. At 17, he recorded his first songs, "Ole Time Talkin," and "I've Done Wrong," for Aladdin Records. Johnson subsequently signed with Ric Records and recorded a series of songs at Cosimo Matassa's recording studio starting with "Lena," in 1958. "Carnival Time" was recorded for the label in 1960 and is one of the most played and requested classics of the New Orleans Mardi Gras.
In 2007, Johnson was inducted into The Louisiana Music Hall of Fame and also released the critically acclaimed "Lower 9th Ward Blues", reflecting the plight of his and many others dislocation from their homes after Hurricane Katrina. Johnson resides in the Harry Connick Jr. "Musicians' Village" development in New Orleans for Hurricane Katrina refugee musicians.
Purchase Tickets