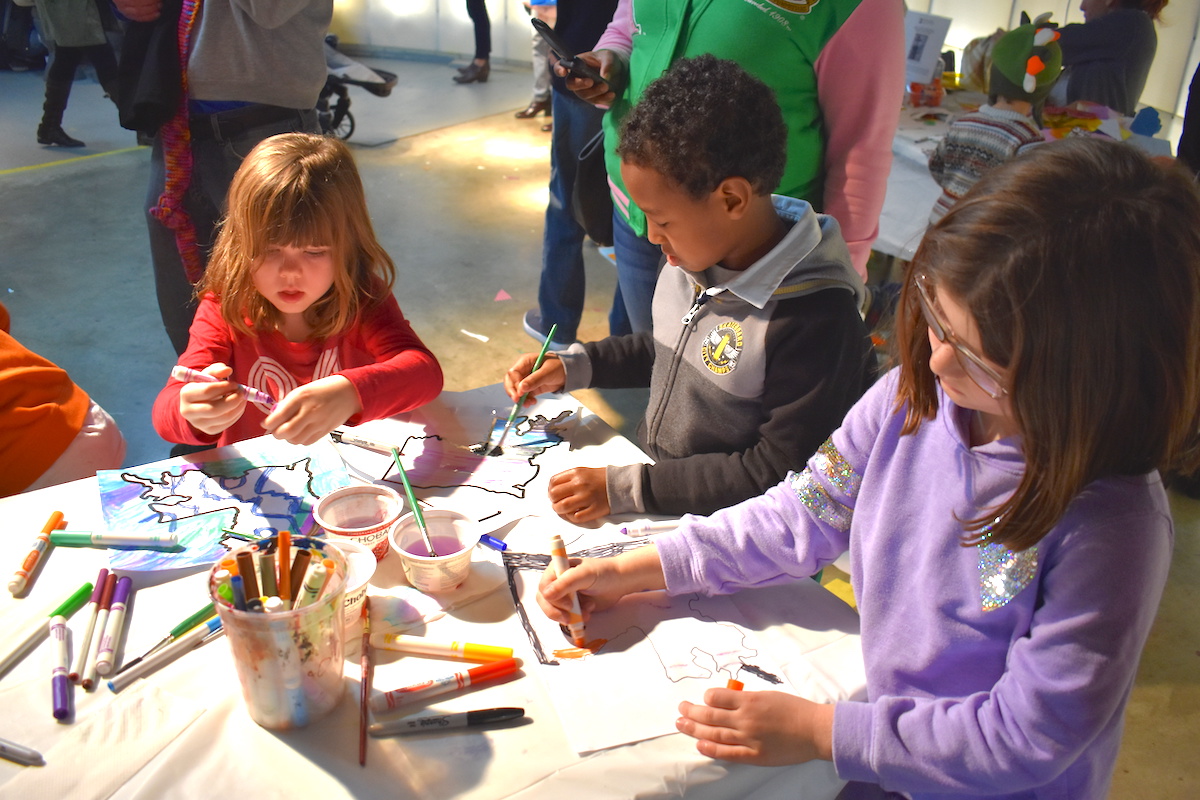 The Ogden Museum of Southern Art's Martin Luther King Jr. Day celebration was packed with art activities for all ages, music, entertainment, scavenger hunts and opportunities to learn about community involvement. The event was a great success, welcoming over 1,600 visitors to enjoy the free admission day at the Museum!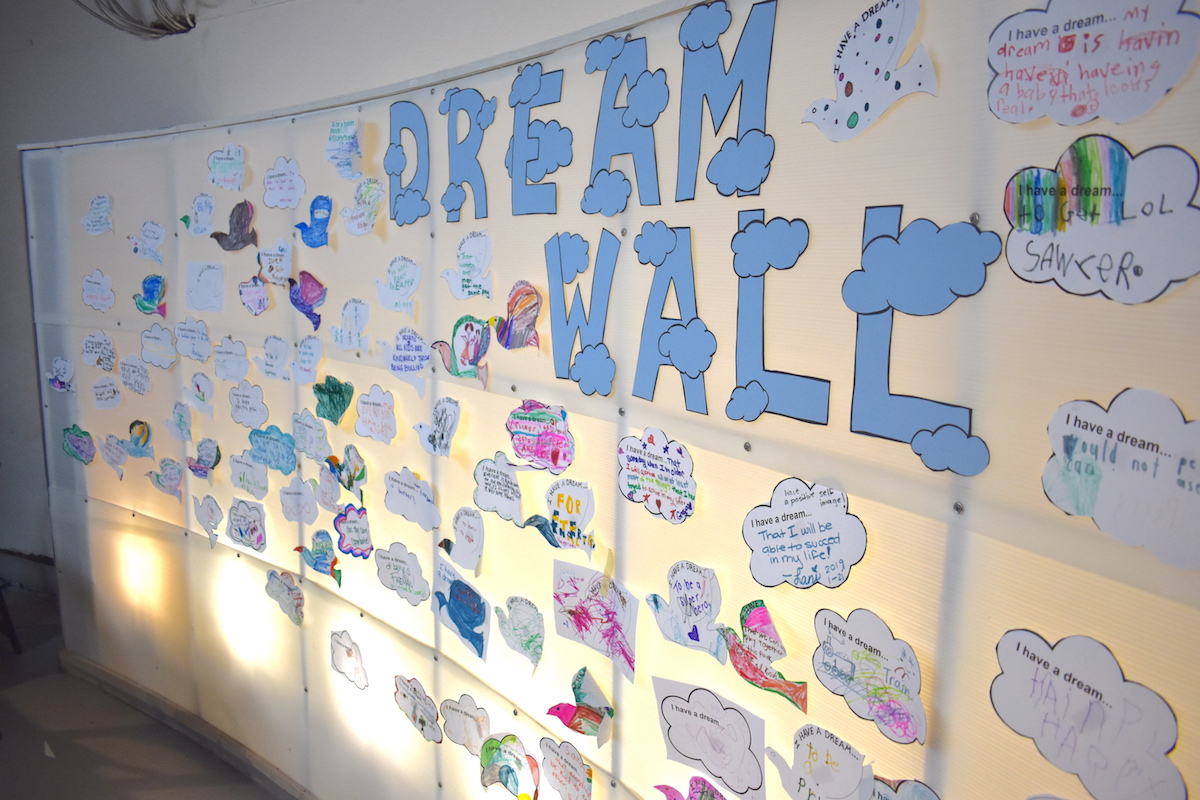 Throughout the day, visitors of all ages enjoyed art activities inspired by artists whose work investigates social justice, human rights and world peace. Activities included mixed media collages, inspired by Thornton Dial's symbols of strength in times of struggle; paper sculpture houses, inspired by Celestia Morgan's work addressing housing injustice and a collaborative Dream Wall, inspired by Dr. Martin Luther King Jr.'s "I Have a Dream" speech.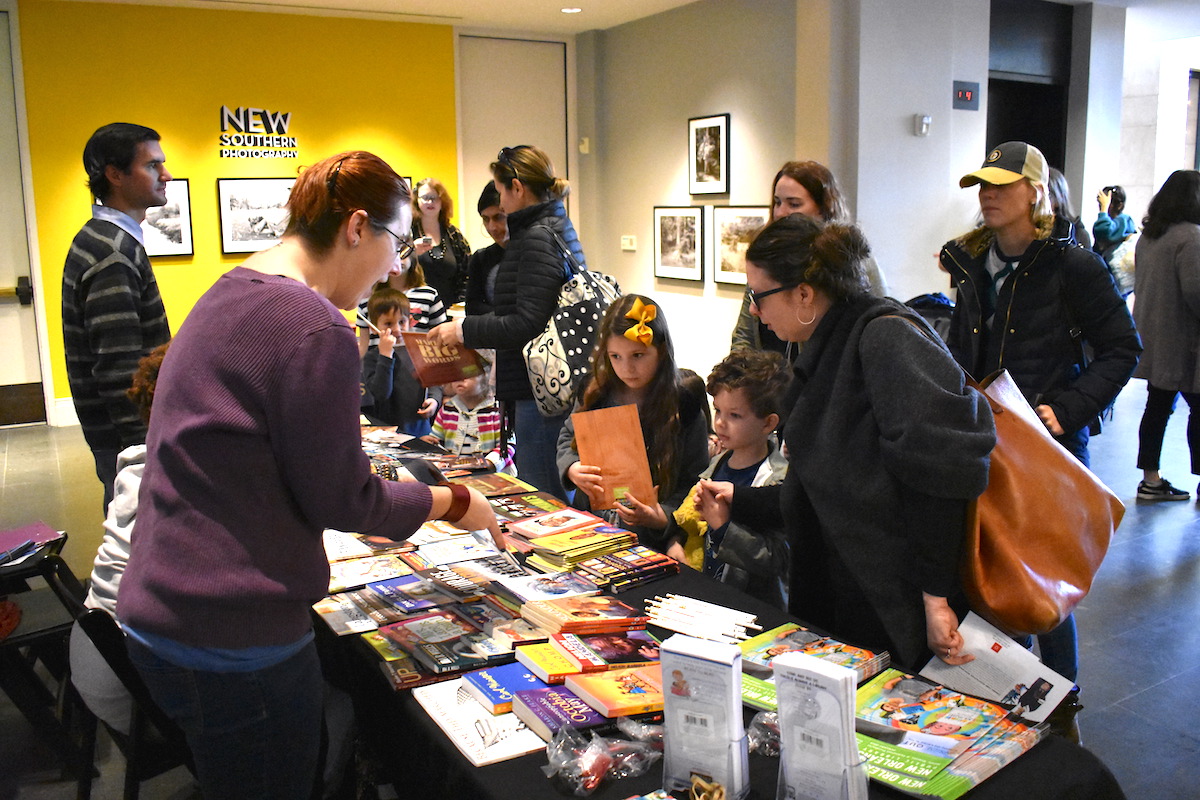 The Ogden Museum was also excited to welcome several community partners to join in the celebration! Community groups such as Bike Easy, Electric Girls, Evacuteer, Liberty's Kitchen, LINKS, Inc., Louisiana Books 2 Prisoners, the New Orleans Public Library, New Orleans Family Justice Center, STAR: Sexual Trauma Awareness & Response®, Urban League and Young Audiences were spread throughout the Museum to offer resources and opportunities to visitors.
Guests also enjoyed Jamaican-Creole fusion food from Afrodisiac, music by DJ Heelturn and spoken word by New Orleans Youth Open Mic. The celebration came to an end with a cocktail hour featuring a musical performance by the 504 experience, with Gerald French on drums and vox, Roderick Paulin on sax, Mitchell Player on bass and Leslie Martin on keys.
We can't thank everyone enough for coming out to honor the life and legacy of Dr. Martin Luther King Jr.with us at the O! If you missed it, make sure to check out the hashtag #OgdenMLK to see more images from the celebration!