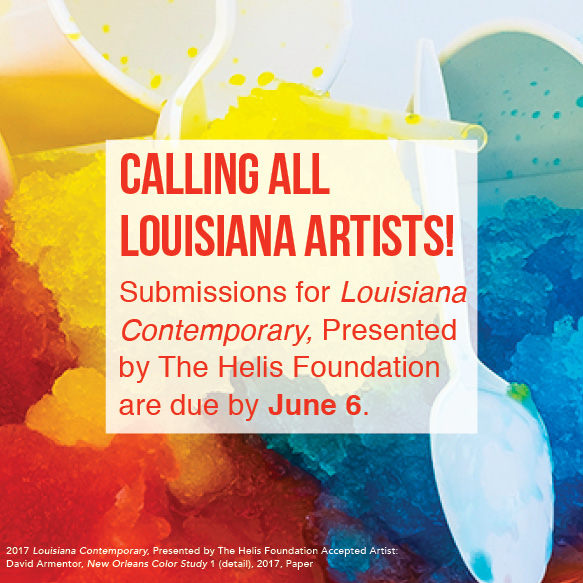 For seven years, the Ogden Museum of Southern Art has been celebrating Louisiana artists and contemporary art practices with the exhibition, Louisiana Contemporary, Presented by The Helis Foundation. In 2017, approximately 15,900 attended the exhibition, which featured 110 works of art by 84 artists from 16 cities. We are excited, once again, to invite artists to submit their work. This year's juror is Courtney J. Martin, Deputy Director and Chief Curator at the Dia Art Foundation.
"In a state with an abundance of acknowledged cultural resources, the Louisiana Contemporary exhibition raises the awareness of the region's equally rich field of contemporary art and artists," says Courtney J. Martin. "New ideas and new forms have emerged from this exhibition over the last few years. I look forward to seeing what this year's entrants will bring."
The deadline for submissions is June 6 at 5 p.m. Louisiana Contemporary will open August 4 on Whitney White Linen Night, an annual event in the Arts District of New Orleans.
learn more