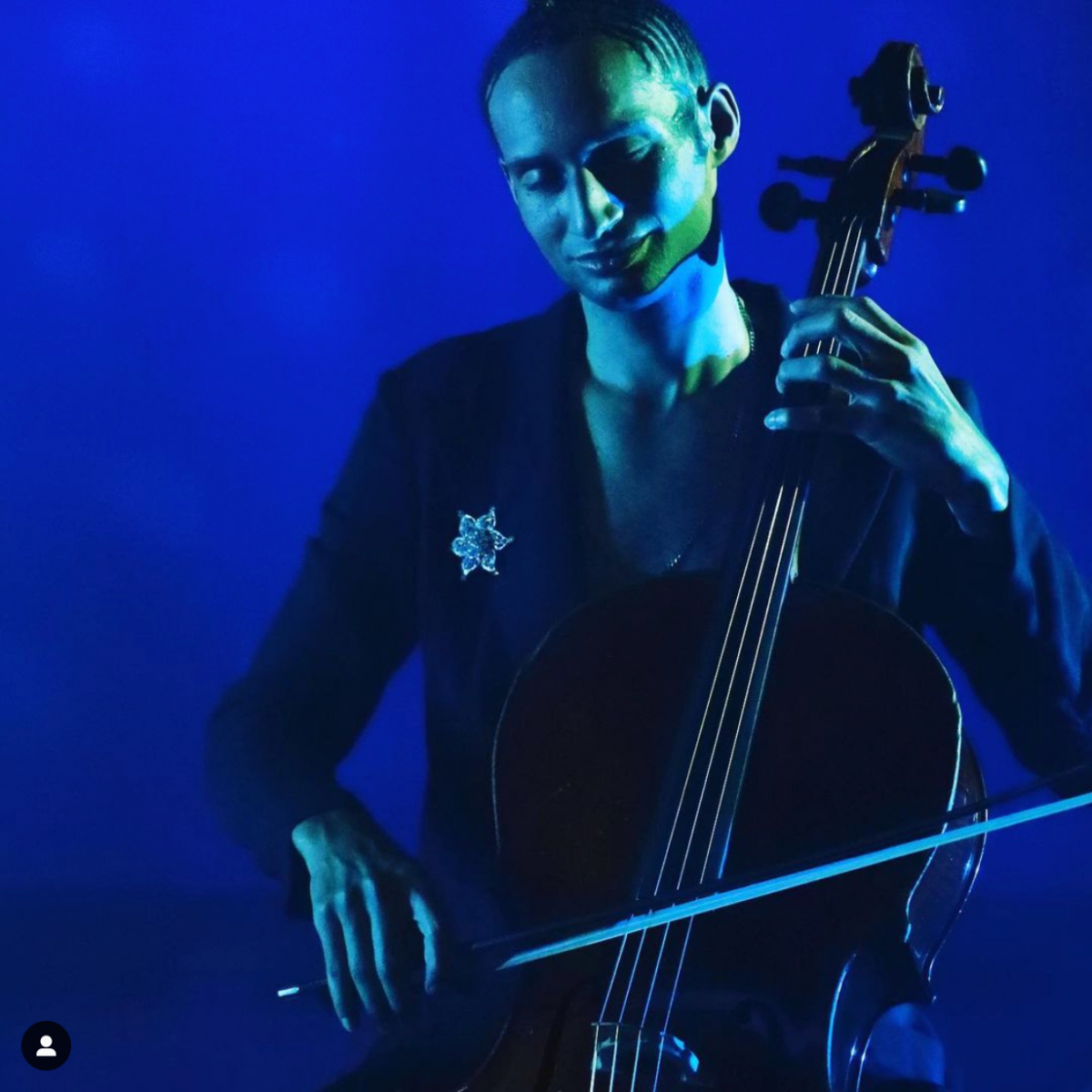 Zeelie Brown
at Ogden After Hours
/// August 17 @ 6:00 pm - 8:00 pm
Event Navigation
Artist Statement
I've started an apprenticeship at a Michelin Starred farm-to-table restaurant on the Rockefeller estate. The time has allowed me the chance to exhale into a bluesy mix of loss and hope for a future permanently marred by centuries of white greed.
The land I now work on is in a town owned by the compound legacies of eugenicists paid to develop seed to addict the world to petrochemical farming; the plantation to petroleum to prison pipeline; the genteel theft and mismanagement of green space to please the wealthy; and the intent of the drivers of this lucrative destruction to preserve Black bodies, labor, and cultural production as a financial instrument — one that must be lynched, burned and tortured to balance the books.
Art then is a revolutionary exercise. It is a means of self-preservation in a life constantly under siege. It is not a luxury but a gateway to uplifting the healing manifestation of Black wilds, seeding survival for our grandchildren to tend.
More Information
Zeelie Brown's first art museum was the pine woods in Alabama. They make Black, queer refuges called "soulscapes", borne from this sense of wilderness. Soulscapes are a gumbo melding sound, cello performance, installation, electronic, culinary, textile, process and performance art. These media, these soul-foods simmer together with the Alabama folk arts they learned as a child on their rural homestead to, somewhere deep within the viewer, lay a road down home.
Soulscapes are refuge: refuge from centuries of state ordained theft and genocide sculpting, financing and informing the very concept of art; refuge expressly for Black, queer people; refuge from hatred and ignorance that threatens to drown the land their ancestors are buried on; refuge from those whose wallets grow fat from selling black communities downriver; refuge.
Soulscapes live in-between the river and the sea, in rage, in salvation, in domesticity, in the blues, in creoles, in sweet lies told with a smile and crooked teeth, in gris-gris and mojo hands. Soulscapes live at dangerous, shifting crossroads because when you are born Black in America you are born nailed to the cross.
They are currently working with the MIT Department of Architecture, NOMAS and Group Project to create sustainable human waste solutions in their native rural Alabama. They will hold thier first solo show in 2022 at the Elizabeth Foundation for the Arts. They are an inaugural Forge Arts Fellow. They were a 2018 Create Change Fellow with the Laundromat Project; has been shortlisted for a Fulbright; was a 2019-2020 Coalesce Fellow with the University of Buffalo; a curated show at Flux Factory and held numerous fellowships there; performed/collaborated at Elsewhere Museum, MoMA, Powerhouse Arts, Gavin Brown, The Shed, Recess, Pioneer Works, Swale and Governor's Island.
Free for members. $13.50 for non-members.
Purchase Tickets
---
Membership Sale Raffle at Ogden After Hours
All Ogden After Hours attendees on August 17 who purchase an Ogden Museum membership will be entered in a raffle to win an Ogden Museum Store basket, valued at $460!
The winner will be drawn at the end of the evening's performance.
Learn More