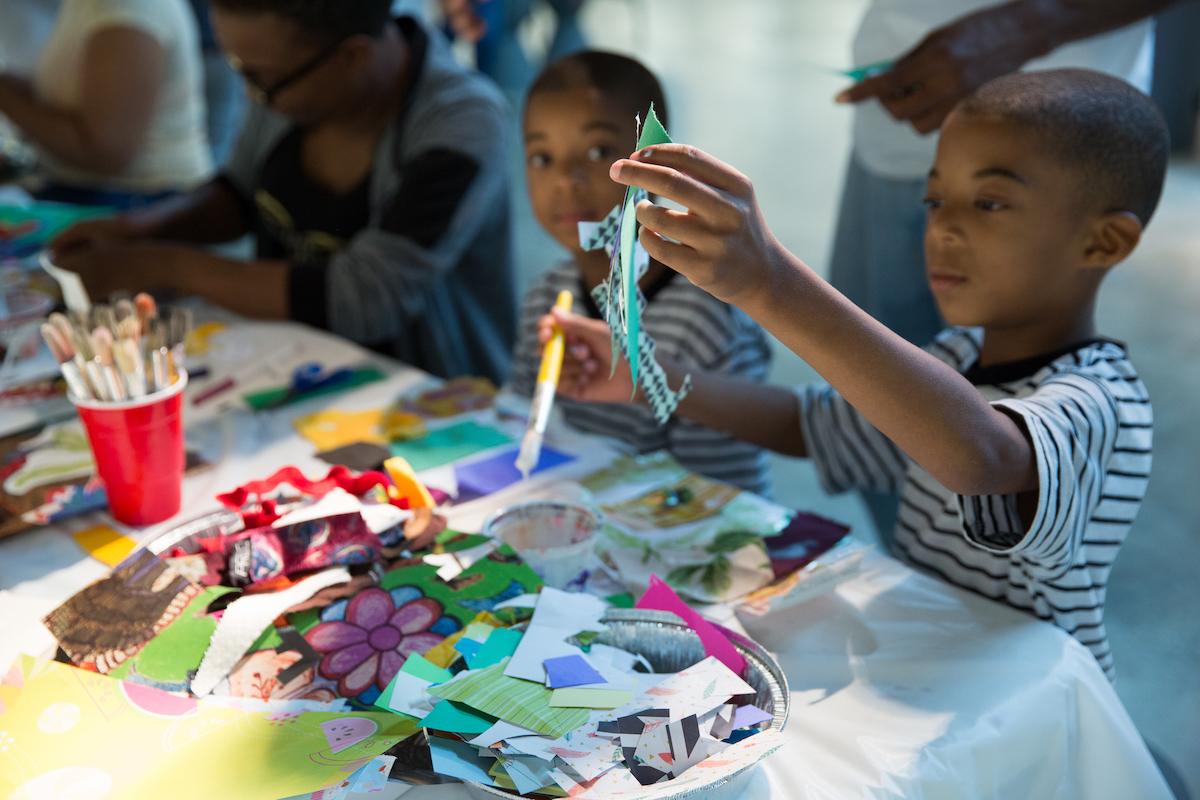 Winter Holiday Camp
For Students in 2nd - 5th Grade
/// December 26, 2019 @ 9:00 am - 3:00 pm
Event Navigation
Ring in the New Year with a creative camp at the Ogden Museum of Southern Art! After exploring the galleries, campers will try their hand at drawing, painting, printmaking and sculpture, creating unique holiday crafts inspired by current exhibits and the jubilee of the season. Sign-up for one, two, three or all four days. Projects are fun, inventive and fresh every day. A snack will be provided, but campers should bring a lunch and a drink. For students in 2nd – 5th grades.
Winter Holiday Camp dates are December 26th and 27th + January 2nd and 3rd, featuring new themes each day:
Dec. 26, Gratitude: Take time to consider what you are grateful for! Did you know that by expressing gratitude we become happier too? Let's build on this with art-making activities that focus on our goals for the New Year, and ways to express gratefulness through creativity. Drawing, painting, and decorative jewelry-making.
Dec. 27, Celebrate: The New Year's clock is ticking! How will you celebrate the turn of the year with your family? We will make playful objects for New Year's Eve celebrations that weave experiences from our year with your visions for 2020. Architecture, weaving and photo. transfers
Jan. 2, Thankfulness: Have you ever received a Thank You card from someone? Have you ever sent one? During this day we will focus on printmaking techniques that celebrate our thankfulness for others' in our lives, create sculptures of home, and experiment with different painting techniques. Printmaking, sculpture, painting.
Jan. 3,  A Stronger Me (THIS DAY IS FULL): What is your signature strength? If you were a superhero or guardian how would you help others? This day is all about sculpting this concept and diving deep into a bookmaking project to save important thoughts and experiences in the new year. Bookmaking, sculpture and drawing.
Space limited. Register soon!
$45 member per day / $50 non-member per day
Register for all four dates and save $20 off your total registration fee!
Register for All Four Days Register for Dec. 26 Register for Dec. 27 Register for Jan. 2