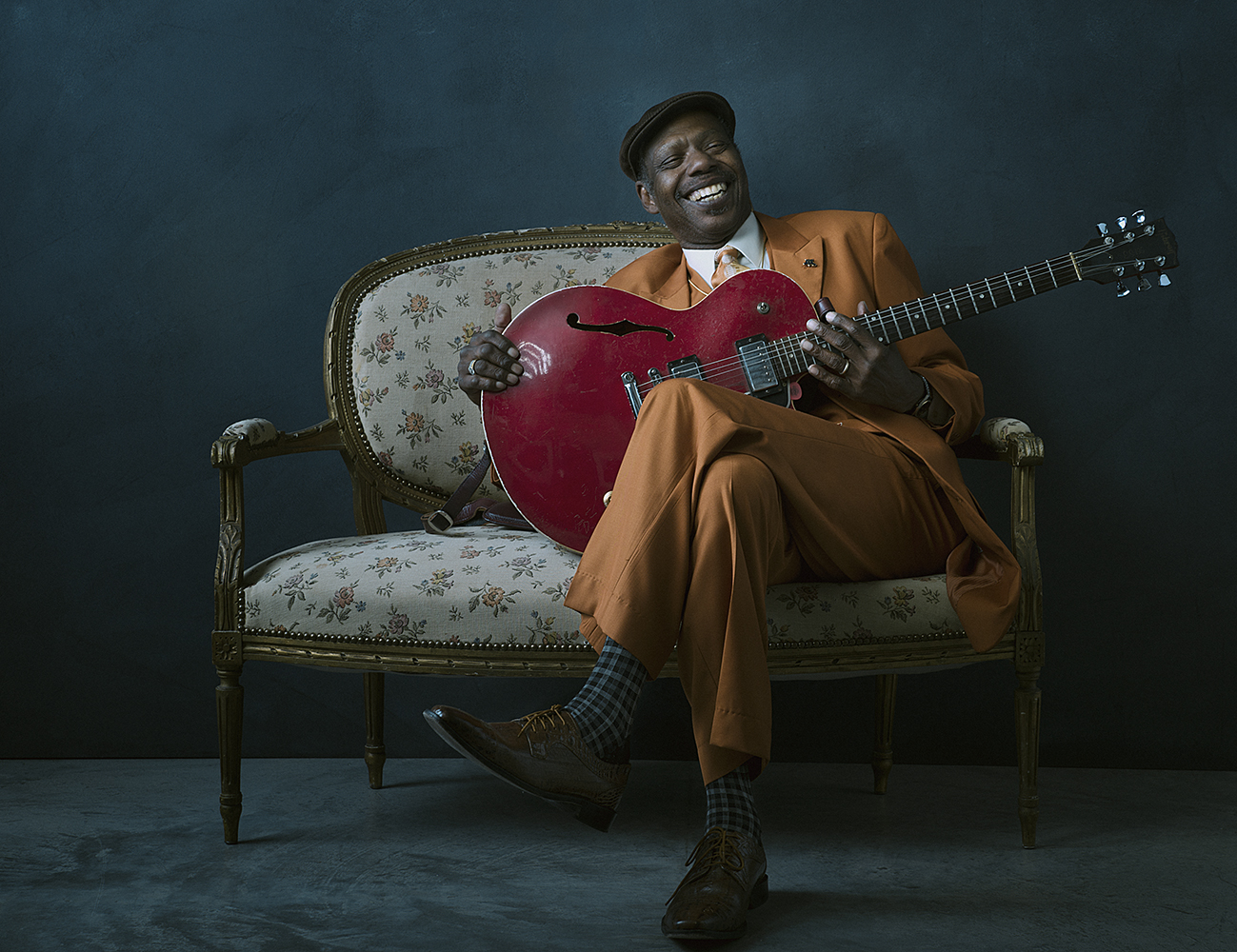 Walter Wolfman Washington's 75th Birthday Celebration
at Ogden After Hours
/// December 20, 2018 @ 6:00 pm - 8:00 pm
Walter "Wolfman" Washington has been a mainstay in the New Orleans music scene since the early 1960s. He cut his teeth backing up some of the best singers and performers in New Orleans history, including Lee Dorsey, Johnny Adams and Irma Thomas before putting together his long time band The Roadmasters, who have been burning down and burning up local and national stages since their first gigs in the 1980s.
Washington's new album My Future is My Past,  produced by Ben Ellman of Galactic, is a different kind of record than his playing with Lee Dorsey or The Roadmasters. Washington had to take more care with these songs. He explained, "When you're with a band, you have to really punch it out. When you're alone, you have to pay attention to your notes and pronunciation and stuff. And then you have to put your soul into it and your feelings. Each one of the songs is a story. You can actually picture things like that happening. I had to fix my mind into each of the situations in the song."
Washington has always embodied both the wildness and sophistication of New Orleans, but finally we have a set of songs that reflects the yin to Walter's bring-the-party yang. This is the record that we all have known he has in him. This is the night after that party, or maybe just the after party. He's been given free rein to express himself, and that's special. Producer Ben Ellman has assembled a sympathetic group of musicians from keyboardists Jon Cleary and Ivan Neville to a versatile and sensitive rhythm section of bassist James Singleton and drummer Stanton Moore. When asked about being in the studio with these musicians, Washington's enthusiasm comes through immediately.
Walter uses his voice to embody both those traditions here, and then twist those traditions so that he's doing both at the same time. His vocals and playing is quiet but keeps up the slow burn intensity. He filters his smooth croon through his unique raw blues feel, and the result is subtle, tasteful and powerful. His guitar playing has that searing tone but also the well placed chords of a bebop player. That's all here but it's jazzy and improvised and in the moment in such a way that you are on the edge of your seat wondering what he'll do next. It is exciting to the listener, and it is exciting to Washington. He says, "People tell me, 'Walter, you don't ever lose the root of what you're coming from," and this record proves he is as close to his roots as he has ever been.
Purchase Tickets