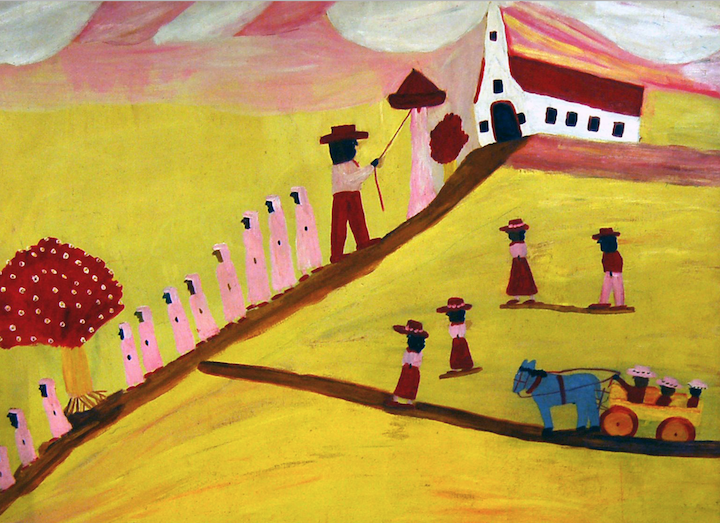 Virtual Course with Roundtable/92St Y
Exploring the Art of the South: Ogden Museum of Southern Art
/// June 21 @ 11:00 am - 12:00 pm
This year, we are excited to collaborate with Roundtable by The 92nd Street Y, New York
(92NY) on a new course, Exploring the Art of the South: Ogden Museum of Southern Art,
led by Museum Educator, Sara Echaniz, starting on June 14th.
The course focuses on art and artists from the Ogden Museum, home to the largest and
most comprehensive collection of art from the Southern region of the United States. Don't
miss this unique opportunity for a deep dive exploring the richness and diversity of Southern
art and artists. You're welcome to join in participatory discussions about the art, or sit back,
look, and listen.
Roundtable is 92NY's new destination for live online courses and Q&A with the greatest minds of
our time: world-renowned historians, Pulitzer Prize-winning writers, political pundits and acclaimed food and wine experts. For over 140 years, 92NY has been a world-class community center where people can connect through culture, arts, entertainment and conversation.
Visit Roundtable.org to find more exciting courses in Literature, History, Politics, Arts and Food
and Drink.
Schedule: 
Session 1: Sense of Place: An introduction to the museum and Southern Art. 06/14/2023, 11 a.m. CT to 12 p.m. CT
Session 2: Southern Abstraction 06/21/2023, 11 a.m. CT to 12 p.m. CT
Session 3: Southern Vernacular Art 06/28/2023, 11 a.m. CT to 12 p.m. CT
Register