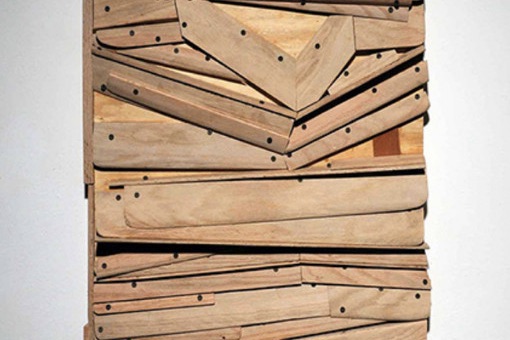 ARTIST WORKSHOP
with John Barnes
/// May 15, 2021 @ 10:00 am - 12:00 pm
IN-PERSON WORKSHOP WITH JOHN BARNES!
Join us for a series of three sculpture workshops exploring BUILT: Sculptural Art from the Permanent Collection, an exhibition of sculpture from the permanent collection. Each workshop includes a tour of BUILT and in-depth discussion with an artist featured in the exhibition, followed by an art-making workshop led by the artist.
In this artist-led workshop, "Cardboard Heaven," John Barnes will demonstrate how simple cardboard media can be transformed into significant and personal artwork. Participants will use materials such as: cereal boxes and shoe boxes to create a funky windowsill with blinds.
Materials will be provided. Participants are encouraged to bring additional cereal or shoes boxes to the workshop, if able.
$40 members/$45 non-members
Registration required. After you register, you will receive 2 emails: a virtual ticket and an email containing additional details about the workshop. If you do not receive the email, please make sure to check your junk folder.
Register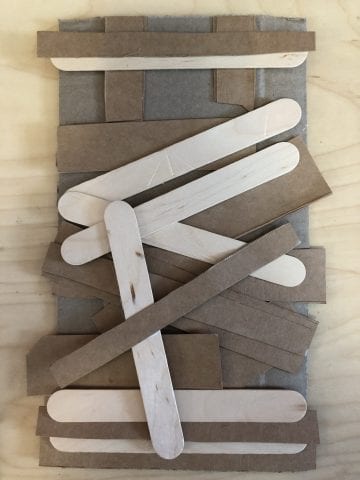 About John Barnes:
John Barnes is a sculptor from Bogalusa, Louisiana who mainly creates  wood assemblages. Barnes first took an interest in art when he started elementary school, but his passion flourished while at Southern A&M University. Using wood found in his Algiers neighborhood, Barnes combines debris and refuse (litter or garbage) into intricate designs. Barnes is currently the director of the Visual Arts Program at Dillard University, a position he has held since 2004.
Image: John Barnes, Doe Poppin' II, 2015, Red oak, plywood, pencil, Gift of Brooke Davis Anderson, 2018.1.1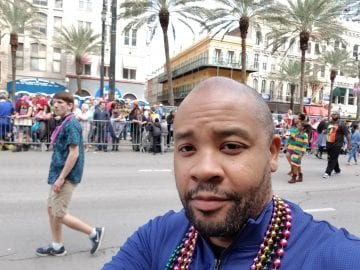 Related Events