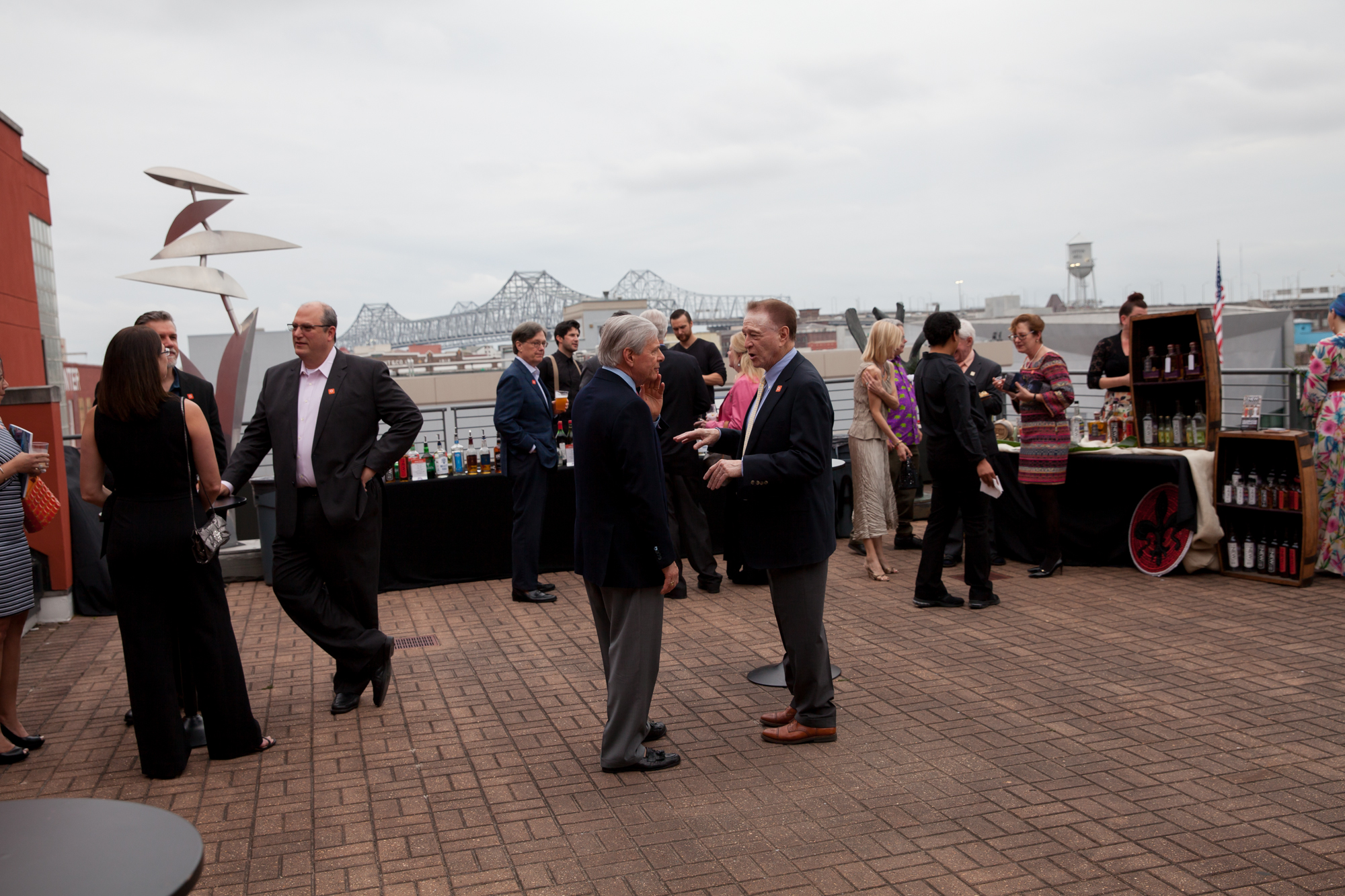 VIP Cocktail Reception
with the curators of Solidary & Solitary: The Joyner/Giuffrida Collection
/// September 30, 2017 @ 4:00 pm - 6:00 pm
By invitation only for members of the Museum's Kohlmeyer Circle, Curator's Circle, Director's Circle, and Richardson Society. Contact membership@development.org or 504.539.9616 to join today!
Join us for a VIP cocktail reception on the Museum's 5th floor terrace with the curators of Solidary & Solitary: The Joyner/Giuffrida Collection, Presented by The Helis Foundation following the 3pm panel discussion "Black Artists/New Histories: A Conversation with Christopher Bedford, Courtney J. Martin & Katy Siegel."
RSVP by September 22nd to development@ogdenmuseum.org.
Photo credit: Ashley Lorraine