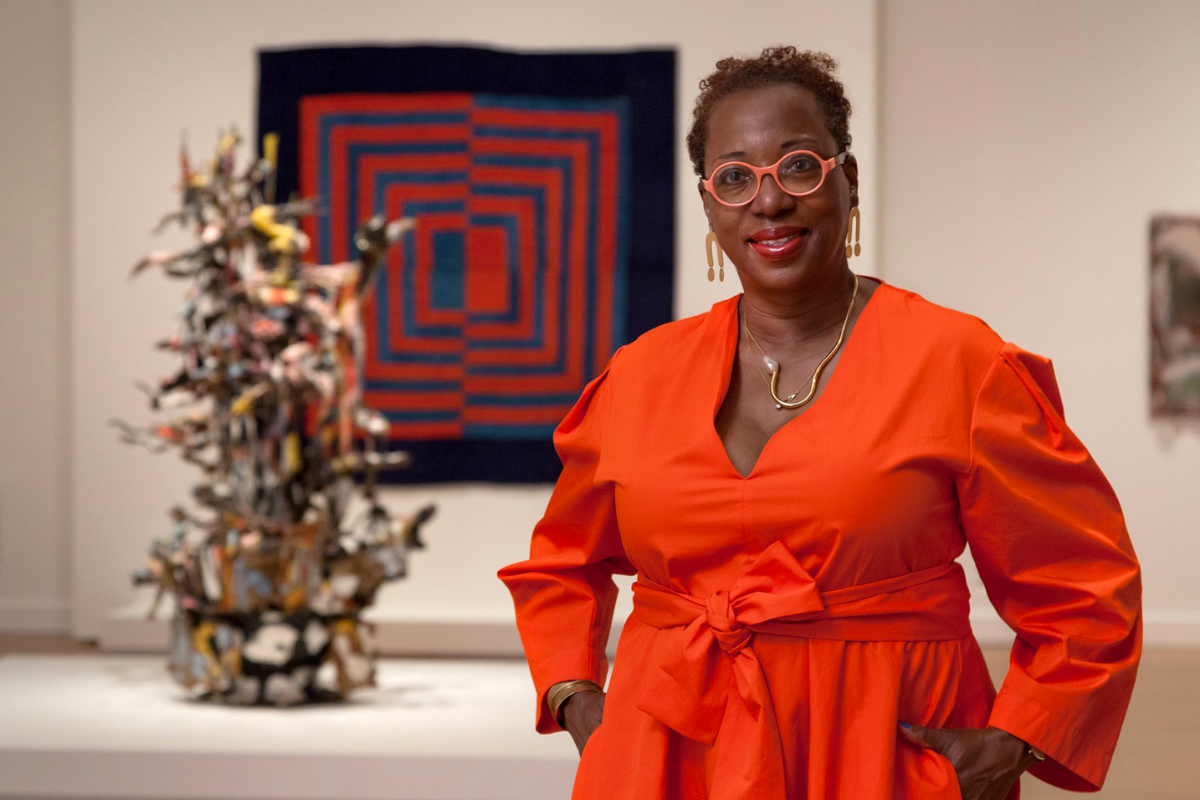 TOUR OF LOUISIANA CONTEMPORARY, PRESENTED BY THE HELIS FOUNDATION
With 2022 Juror, Valerie Cassel Oliver
/// August 6, 2022 @ 11:00 am - 12:00 pm
Join us Saturday, August 6  at 11 a.m. and again at 2 p.m. for a guided tour of Louisiana Contemporary by this year's juror Valerie Cassel Oliver, Sydney and Frances Lewis Family Curator of Modern and Contemporary Art at the Virginia Museum of Fine Arts. During this interactive tour, Ms. Oliver will discuss a selection of work from the exhibition alongside artists from this year's exhibition who will be on hand to contribute to the interactive dialog and offer further insights into their work. Different artworks will be discussed on each tour.
These tours are free but advanced registration is required, limited space available.
11 A.M. TOUR – FULL
2 P.M. TOUR – FULL
learn more about LAC
/// Event image: Courtesy of Virginia Museum of Fine Arts; Image photographed by Travis Fullerton.