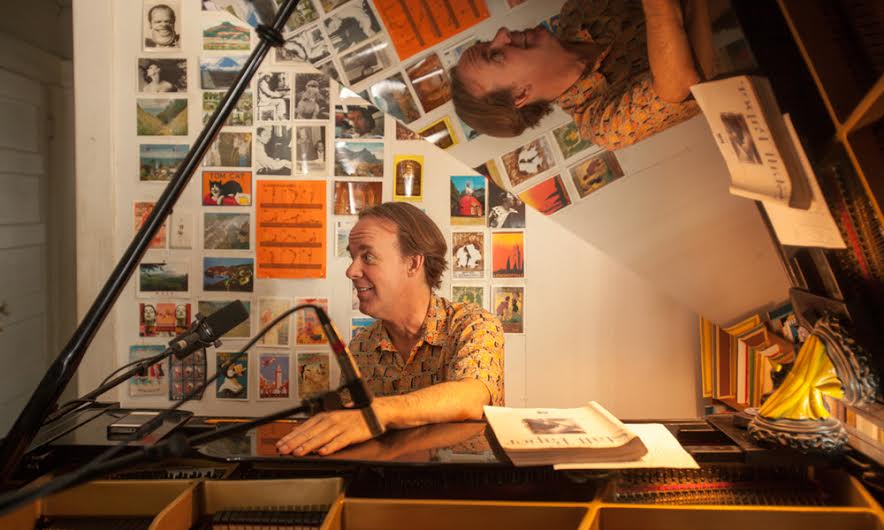 Tom McDermott & Chloe Feoranzo
at Ogden After Hours
/// April 27, 2017 @ 6:00 pm - 8:00 pm
Event Navigation
Tom McDermott is one of New Orleans' premiere piano players and composers. He grew up in St. Louis, where he earned a Masters' Degree in Music, wrote music journalism, and soaked up the sounds of ragtime and traditional jazz that flourished there in the 1960s and 70s. In 1984, spurred by his love of James Booker, Professor Longhair and Dr. John, he moved to New Orleans, a trip enabled by a gig at the World's Fair. McDermott has since traveled the world performing with the Dukes of Dixieland, co-founded the modern brass band the New Orleans Nightcrawlers, written music for television and theater, and portrayed himself in the HBO Series Treme. Known for his eclecticism, McDermott is just about the only New Orleans pianist to stretch from the mid-19th-century music of Louis Moreau Gottschalk, to the funky New Orleans piano today. He has a great love of Brazilian music, the Beatles, European classical music, early Duke Ellington, and much more.
Chloe Feoranzo is a 24 year old clarinet and saxophonist who has been performing professionally since the age of 15. She grew up playing in youth orchestras, musical pits, along with swing, dixieland bands and guest artist at festivals of the Southern California area.  She just completed a three year international tour with Pokey LaFarge also appearing on various shows like, The Late Show with David Letterman, Prairie Home Companion and the Grand Ole Opry. She now resides in New Orleans, LA as a freelance musician.
Photo by Gregg Goldman.
Purchase Tickets
Related Events