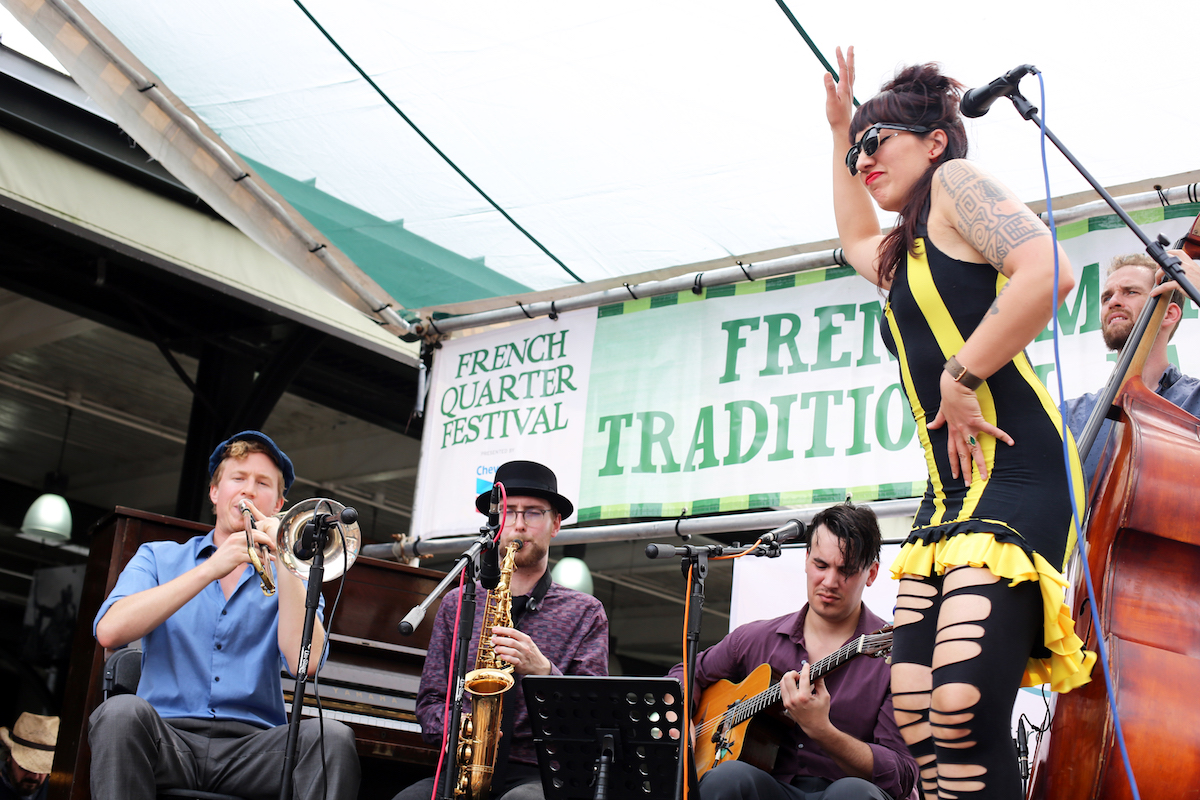 The Swinging Gypsies
at Ogden After Hours
/// February 6, 2020 @ 6:00 pm - 8:00 pm
The New Orleans Swinging Gypsies embody the spirit of the classic jazz era, swinging hard and evolving swing music into a form of futuristic punk rock jazz.
There is no doubt, this fiery bunch has a strong voice in New Orleans. NOCCA graduate and New Orleans native, John Saavedra founded this band in 2014. They play at several venues around the city, estimating about 35 gigs a month; the Swinging Gypsies have been featured on ESPN Monday night football, NCIS, WWOZ, Offbeat Magazine, WWLTv channel 4 news, French Quarter Festival, Gretna Festival, Hey Mister Jesse! podcast based in San Francisco and Rochester NY WGMC Jazz.  Their latest album "Hot Boudin," was produced by Randy Crafton, a prominent engineer based in New York City, who's worked with legends Aretha Franklin and the Mingus Big Band. The Swinging Gypsies also have a following in San Diego, touring twice a year and now expanding their travels to the east coast and abroad.
This new age bopping band pushes the limits of jazz into their own fusion of unique sounds that swing with a passionate flare. John (guitar/vocals) along with Giselle (vocals/dance) provide an atmosphere that is both enticing and joyful for all who experience their music.
Related Events