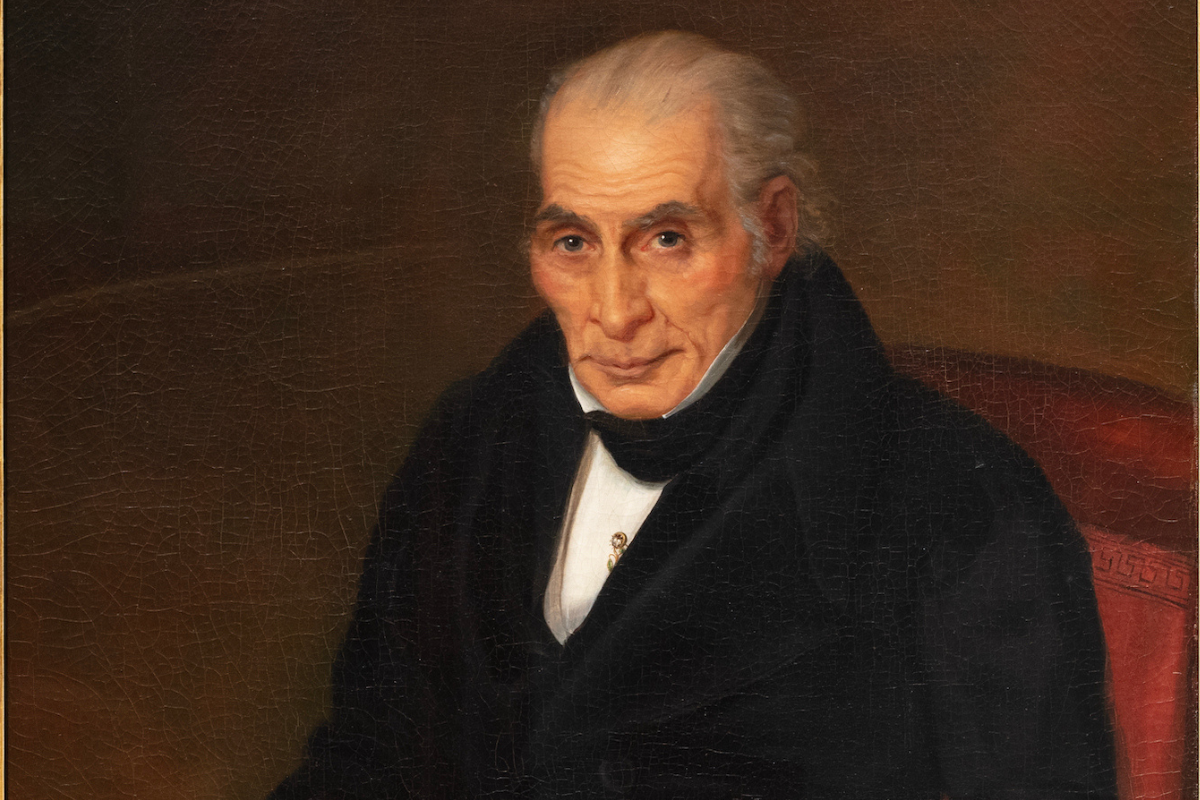 Rediscovering the Creoles of Color in the Prairie Regions
with Historian Alex Lee
/// December 9 @ 2:00 pm - 3:30 pm
Event Navigation
Country Cousins or Agricultural Leaders? Creoles of color in the prairie regions of Louisiana (St. Landry Parish, Evangeline Parish, St. Martin Parish) have largely been overlooked for their city (New Orleans) dwelling cousins. Their accomplishments include their role in contributing to international commerce and their signature Louisiana cuisine, often referred to as "Cajun." These people of African descent lived in rural outposts, but supplied the cash crops that made the port of New Orleans one of the largest in the United States. Family, finance and legacy were core elements for these seldom discussed allied families of color.
Join historian Alex Lee for an in-depth presentation on St. Landry Parish patriarch, Martin Donato Bello (1760-1848) and his legacy. Bello's portrait by Aimable-Désiré Lansot is currently on view in Knowing Who We Are: A 20th Anniversary Exhibition.
Free, but advanced registration requested.
Register
Martin Donato Bello (1760 – 1848)
Free Man of Color
Martin Donato Bello was a prosperous planter and private banker born on October 22, 1760 in New Orleans, Louisiana to Marie Jeanne Tailliefert, a woman of mixed African ancestry and Donato Bello, an Italian-born Spanish soldier. It is unclear whether Martin or his siblings were born enslaved or free due to the fact there is no known dated manumission for his mother. It is known that Marie Jeanne Tailliefert was enslaved by Martin's father, Donato Bello, at some point in time. However, as early as November of 1784, Martin is listed as a free man of color, and is seen purchasing property located along Bayou Teche.
Both his mother and father had moved from New Orleans into the land rich prairie regions near Opelousas in St. Landry Parish. Donato Bello was listed as the Lieutenant of the Infantry and Major of the Militia of said parish. This position could have been appointed to him because of his satisfactory military service under Governor Bernard de Galvez during Spanish Louisiana's involvement in the American Revolution known as "The Galvez Expedition." Whatever the incentive was for the relocation, Martin and his family seemed to have prospered greatly. His mother, Marie Jeanne, was now married to a free man of color named George Bolard from Boston. His father Donato Bello had also married a woman named Suzanne Moreau of Mobile, Alabama. While the relationship between Marie Jeanne and Donato Bello seemed to have dissolved, records reflect continued business dealings between Donato, his children of color and their white half siblings.
In April of 1800 Martin Donato formalized his marriage with a free woman of color named Marie Duchesne. Marie was also born in New Orleans around the year 1760 and was the child of a white father, Louis Duchesne dit Castillion, and a formerly enslaved woman named Nannette St. Laurent. Martin and Marie's marriage contract stated that there were over $18,000 in assets coming into the union. This included land, a plantation with a newly constructed cotton gin and enslaved people. Martin and Marie would go on to have at least 8 children and would further accumulate sizable holdings including thousands of acres of land and at least two plantations dependent upon a workforce of about 100 enslaved individuals.
The history of formerly enslaved people becoming enslavers is complicated and paradoxical. Records do indicate that Martin was responsible for liberating at least 20 enslaved individuals. One of the earliest instances was in 1799 when Martin loaned money to an African-born enslaved man named Jacques in order for him to purchase his freedom. In Martin's will dated September of 1847, he acknowledged some of his previous manumissions in efforts to validate the individual's freedom. He made special provisions for an enslaved woman named Julie who was living in his home, and with whom he had several children. In total, he manumitted 13 individuals upon his death. Two of these individuals were twin sisters Olympe and Meurice. It has subsequently been discovered via DNA testing that these women were his grandchildren through his son, Auguste Donato. It should be noted that Martin left his heirs what would be today's equivalent of about 4 million dollars. He also warned should any of his heirs contest his wishes, including the liberation of enslaved people, that they would be disinherited.
The legacy of Martin Donato did not end in 1848. His descendants would go on to become civic activist and leaders during Reconstruction-era Louisiana, and would advocate for the voting rights of people of African descent. They were instrumental in creating infrastructure that allowed for the advancement of said people. Martin's descendants are dispersed all over the United States as well as Europe and Mexico. This portrait painting was lost for many years until it was located in California and returned to Louisiana in 2020 for the first time in about a century.
– Alex Lee
Historian, Genealogist, Archivist
About Alex Lee
Alex Lee has been an active researcher and genealogist for over fifteen years. His passion is connecting families to their Southwest Louisiana heritage. His extensive knowledge of early Louisiana families and history have allowed him to identify hundreds of the formerly enslaved on Louisiana's plantations and to trace their lineage to modern-day descendants. He has amassed an unparalleled collection of photographs and personal histories dating back to the 1800's. Alex's research has been featured in publications such as "ESPN," "Sports Illustrated," "Kreole Magazine" and regional newspapers. His research has appeared in stories on NBC, Sirius XM, local TV stations and numerous social media platforms.
Related Events