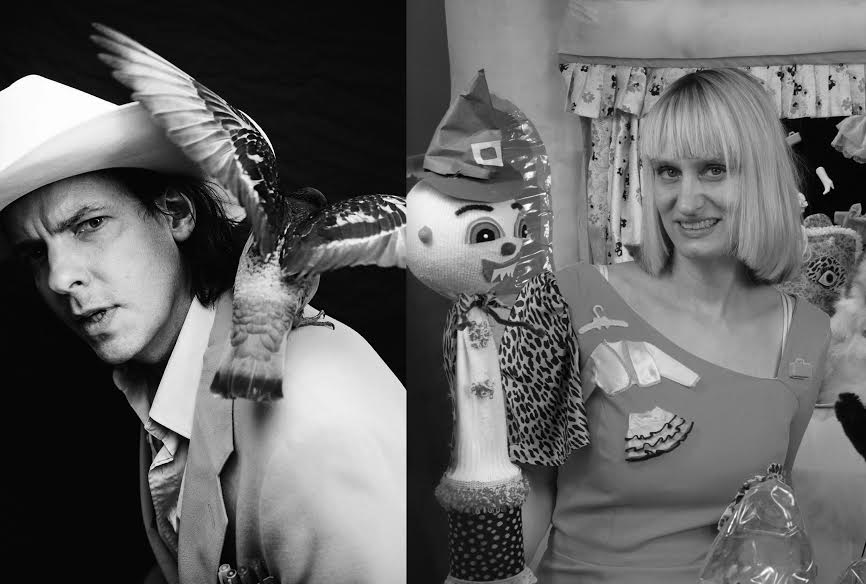 Quintron and Miss Pussycat
at Ogden After Hours
/// November 16, 2017 @ 6:00 pm - 8:00 pm
In conjunction with Prospect.4, and their exhibitions at the Ogden Museum of Southern Art, Ogden After Hours is pleased to present Quintron and Miss Pussycat.
This duo has been making genre-defying noise and hard rocking dance music in New Orleans for over 15 years. The majority of their 14 full-length albums have the psychedelic soul of traditional New Orleans party music filtered through a tough distorted Hammond B-3 and a cache of self-made electronic instruments.
Miss Pussycat plays maracas and sings, as well as entertains all age groups with her highly amusing technicolor puppet shows. Hers are complex puppet shows beautifully crafted for success in intimate venues: tactile, idiosyncratic characters, pithy dialogue, electronically pixilated soundtracks and trippy black light effects create a visual and engaging overture/finale to Quintron and Miss Pussycat's music sets. Quintron aids in puppet manipulation and voicing. Miss Pussycat, in turn, sings lead and back-up and plays maracas during Quintron's performances.
Quintron has released strange soundscapes based on inner-city field recordings of frogs and neighborhood ambiance as well as holing himself up in The New Orleans Museum of Art for three months to create the epic "Sucre Du Sauvage" (Goner, 2011). In addition to his own recordings, Quintron has played organ on a number of other records, most notably The Oblivians "9 Songs" and Steve Riley and the Mamou Playboys, "Grand Isle" which was nominated for a Grammy in 2012 and featured the Quintron penned song "Chatterbox".
In the spring of 2014, Quintron and Miss Pusscyat were chosen to be resident artists at the Robert Raushenberg Foundation. Quintron completed his weather controlled analog drone synthesizer called Weather Warlock and Miss Pussycat invented an inflatable puppet theater which fits into her purse!
Quintron regards his most significant creation to be a patented instrument called Drum Buddy, a light activated analog synthesizer which creates murky, low-fidelity, rhythmic patterns. Notable Drum Buddy clients include Nels Cline of Wilco, Laurie Anderson, Fred Armisen and DJ Mr. Dibbs.
Quintron's Weather Warlock, 2017, weather sensor, synthesizer and speakers will be on view at Ogden Museum of Southern Art, as well as a selection of puppets and ceramic statues of puppets, created by Miss Pussycat.
Purchase Tickets
Related Events