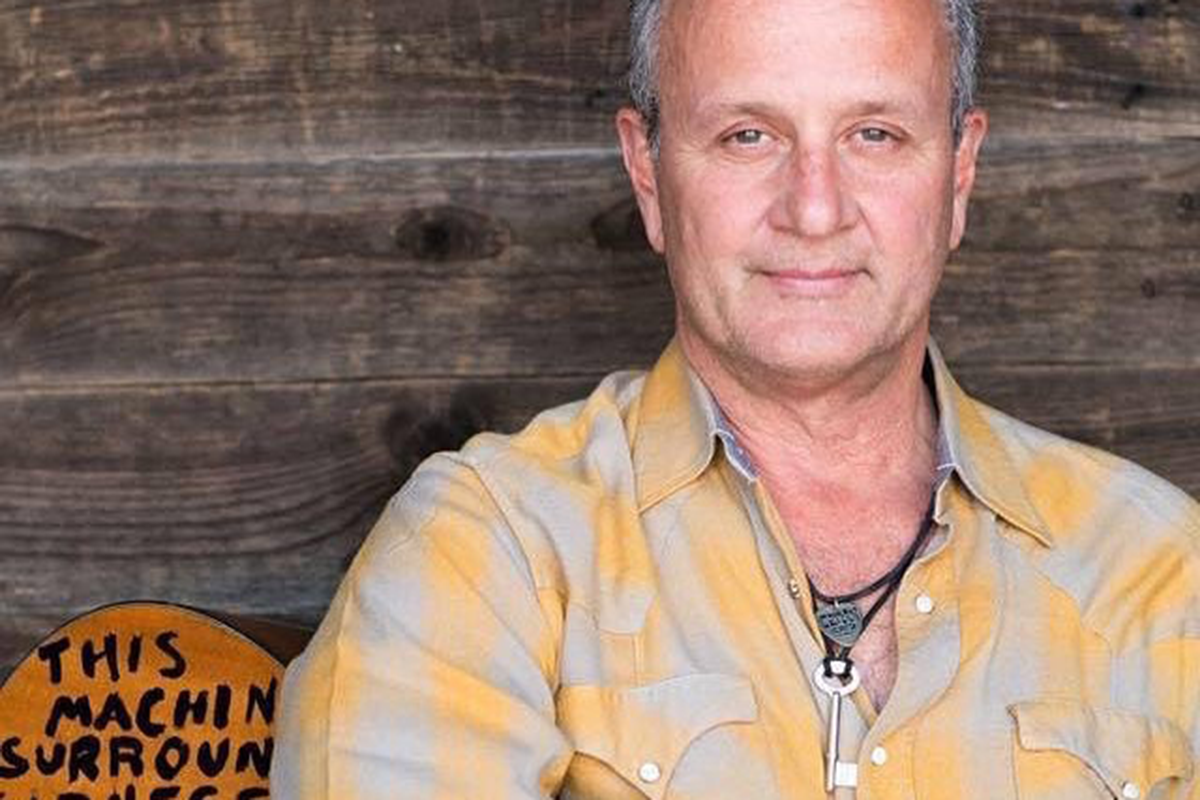 Paul Sanchez
at Ogden After Hours
/// August 29, 2019 @ 6:00 pm - 8:00 pm
Event Navigation
It's the Ogden Museum's annual Member Appreciation Night at Ogden After Hours! Each current member will receive one complimentary drink ticket and enjoy 20% off all purchases in the Museum Store, all while listening to the great music of Paul Sanchez! Not a member yet? Click here to join with 25% off.
Fans may know native New Orleanian Paul Sanchez as a founding member of the rock band Cowboy Mouth, with whom he has 11 albums. They may also know him for his role in the HBO series TREME where he played himself or as the creative force behind NINE LIVES, a musical adaptation of the best-selling novel by Dan Baum. NINE LIVES follows the lives of nine people in New Orleans from 1965 (the year Hurricane Betsy ravaged the city) through 2005 (the year of Hurricane Katrina) and beyond.
Paul Sanchez transforms audiences with his unique blend of music and storytelling – at once powerful, sad, humorous, entertaining and hopeful.
Like many New Orleanians, Paul lost his home and was tremendously impacted by Hurricane Katrina. Sanchez confesses, "I lost my home, my possessions, community and eventually my job after the flood. I was changed, am changed as a person and it couldn't help but change my music". Like many, he struggled to find a new identity after Hurricane Katrina. After much soul-searching, he left Cowboy Mouth to go solo.
Paul Sanchez began writing songs and playing his first professional shows in the French Quarter before he turned sixteen. By the 1980s, Paul was an established part of the New Orleans rock scene, playing in The Backbeats along with Vance DeGeneres, another native New Orleanian.
He lived in New York City in the late 80s and was part of the now legendary Anti-Folk scene in the East Village.
Offbeat Magazine awarded Paul Songwriter of the Year in 2014. He won three Best of The Beat Awards in 2010: Songwriter of The Year, Best Song of The Year and Best Folk/Rock Album for Stew Called New Orleans, his duet record with friend and collaborator John Boutte. In April of that same year, Gambit Weekly awarded him Best Roots Rock Performer at The Big Easy Awards.
Primarily a songwriter, Sanchez has written songs for Darius Rucker of Hootie and The Blowfish, had a song in the country charts that was recorded by The Eli Young Band and a song covered by Irma Thomas, the Soul Queen of New Orleans. Paul resides in the Treme neighborhood, where he sings and breathes everything New Orleans.
Purchase Tickets
Related Events