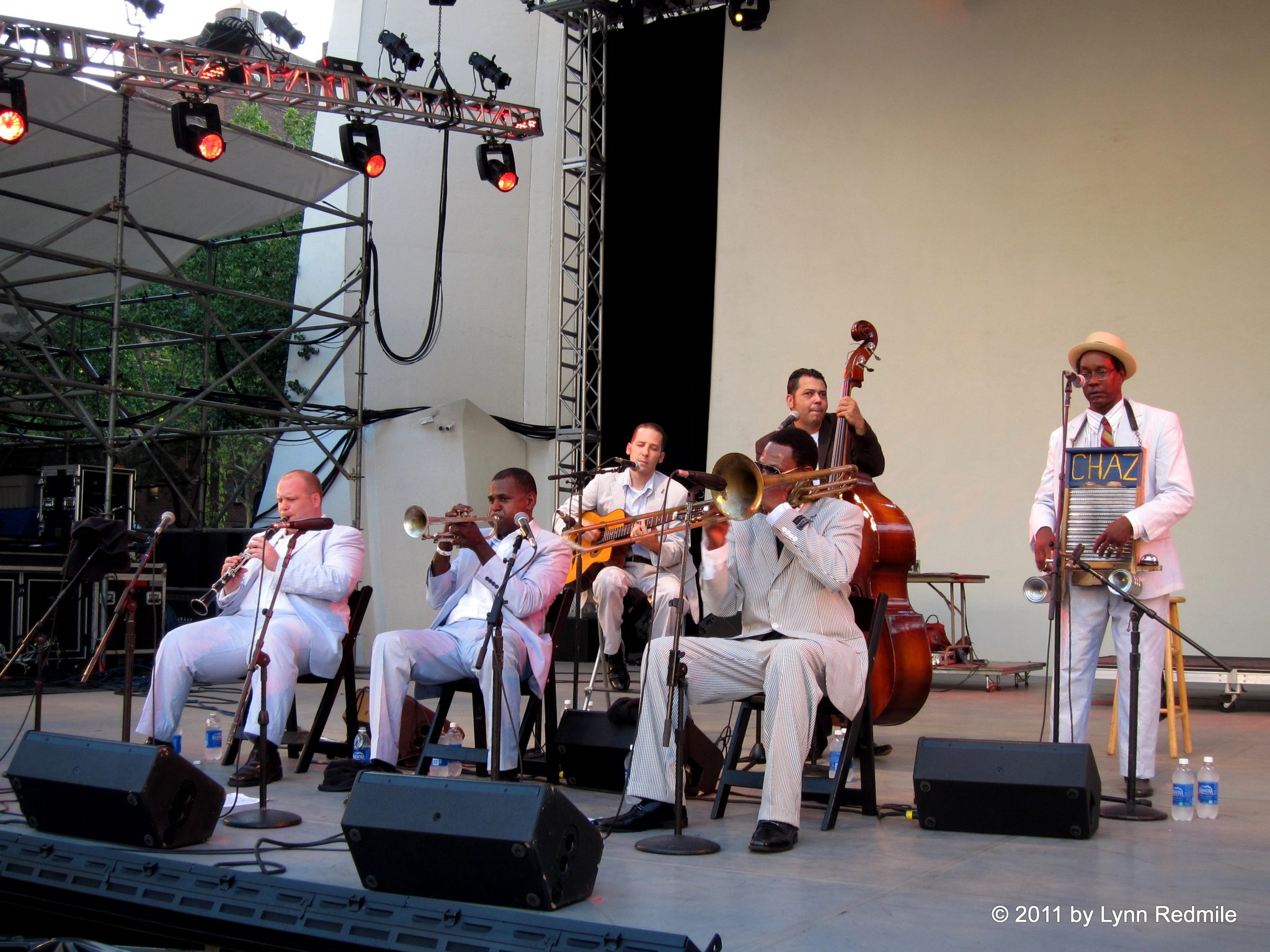 Palmetto Bug Stompers
at Ogden After Hours
/// June 21, 2018 @ 6:00 pm - 8:00 pm
Event Navigation
Led by Washboard Chaz Leary, the Palmetto Bug Stompers are one of the finest purveyors of traditional and New Orleans jazz. With a wide and varied background of musical influences, the Palmetto Bug Stompers get the crowd up and make them swing. The band is Robert Snow on acoustic bass, John Rodli on guitar and vocals, 
Will Smith on trumpet and vocals, Paul Robertson on trombone, Bruce Brackman on clarinet and Washboard Chaz on washboard and vocals. 
Washboard Chaz has achieved international recognition in acoustic country blues and played professionally with a wide array of world class musicians both on the stage and in the recording studio. His reputation as a delightful stage presence has brought him wide popularity. Besides the Palmetto Stompers, Chaz currently performs with the Tin Men, the Washboard Chaz Blues Trio and his latest project, Washboard Rodeo.
Photo by Lynn Redmile