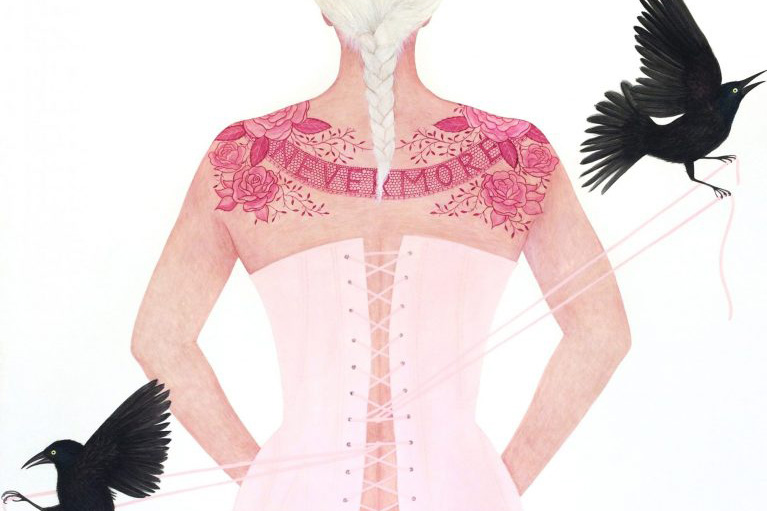 Online Curated Conversation
with Entwined Artist Susan Jamison
/// April 23, 2020 @ 12:00 pm - 1:00 pm
Ogden Museum continues Curated Conversations, a popular series of intimate talks, online! Curated Conversations bring curators and artists together to discuss art, exchange ideas and explore exhibitions. Deepen your understanding of Ogden Museum exhibitions and get to know our curatorial team at the same time! The first talk features Curator of the Collection, Bradley Sumrall, and Entwined artist, Susan Jamison.
Susan Jamison's feminine iconography spans several media, including painting, drawing, textile based sculpture, and installation, all steeped in ritualistic and mythological associations. She is best known for her intricate egg tempera paintings, which present a mystery cult of florid women who foray into the wild and commune with animal spirit guides or familiars.
Jamison earned a B.F.A from James Madison University, and a M.F.A in painting from Rhode Island School of Design where she received the Award of Excellence. Her paintings have been featured in three volumes of New American Paintings. She was a recipient of the Lillian Orlowsky and William Freed Foundation Grant for painting in 2014. Her works are held in the collections of the Indianapolis Museum of Art, The Mint Museum, The Eleanor D. Wilson Museum at Hollins University, Longwood Center for the Visual Arts, Try-Me.org, Capital One, POM Wonderful LLC and numerous private collections. Jamison lives and works in Roanoke, Virginia.
Watch the Curated Conversation on the O Blog
Image Credit: Susan Jamison, Nevermore Tighter (detail), 2015, Egg tempera on panel, Collection of the artist