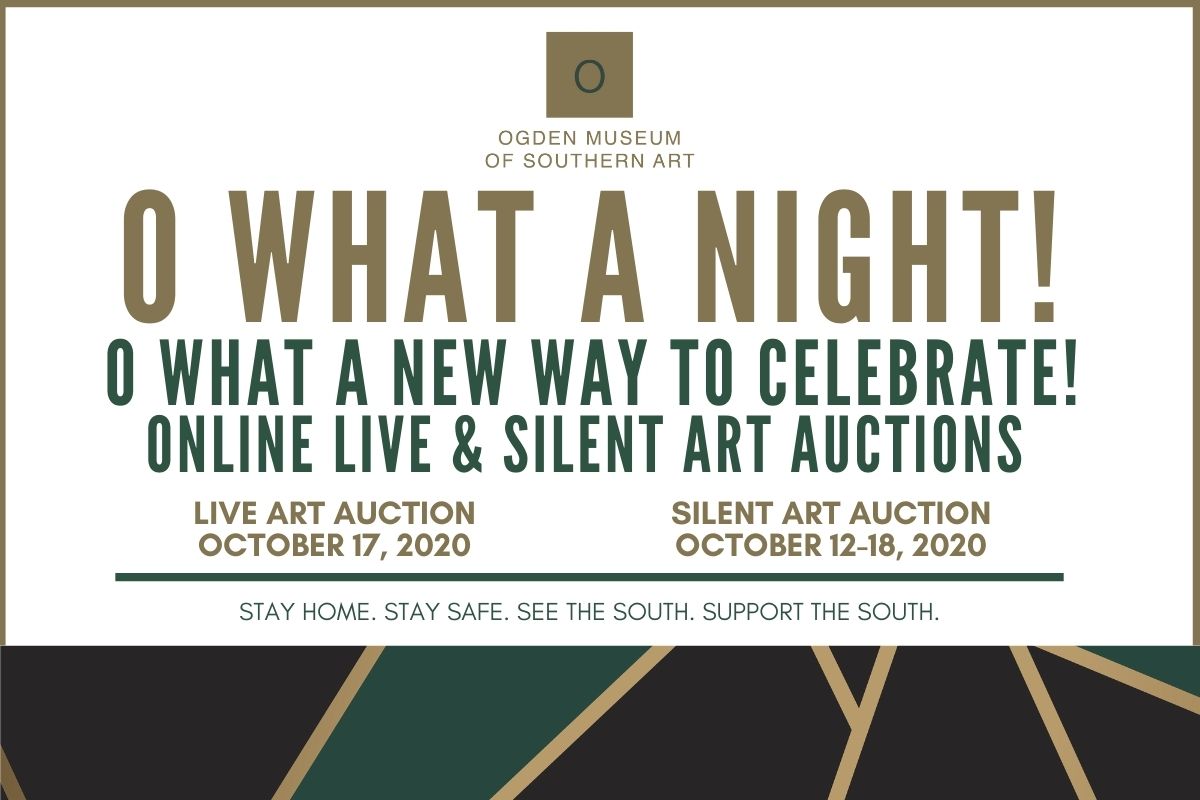 O What a Night! Silent Auction Starts
With the health and safety of its supporters in mind, Ogden Museum of Southern Art has transitioned its annual O What a Night! Gala to an online format, featuring live and silent art auctions that will support the Museum's educational mission to share the art and culture of the American South.
Live Art Auction: Saturday, October 17, 8-9 p.m.
Silent Art Auction: Monday, October 12, 12 a.m. – Sunday, October 18, 5 p.m.
Learn More and Support