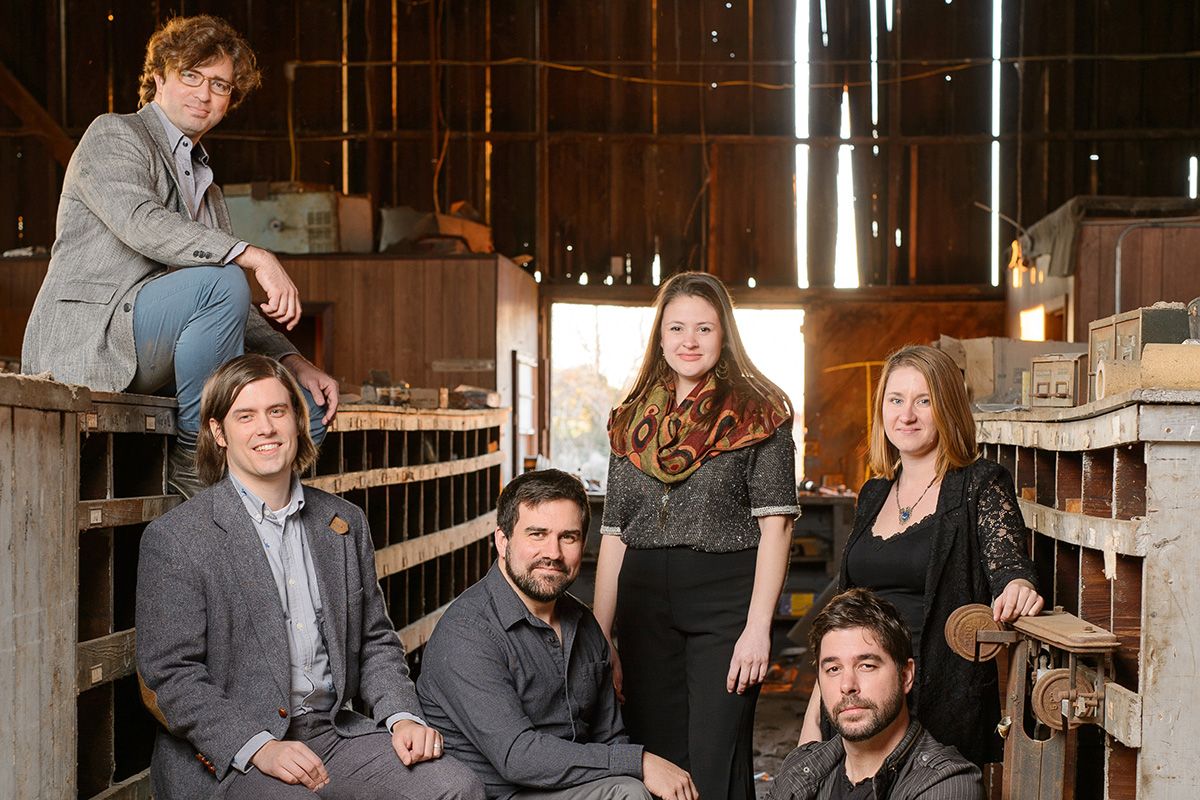 Minos the Saint
At Ogden After Hours
/// August 8 @ 6:00 pm - 8:00 pm
Every nine years, King Minos had a dozen plus young spirits cast into his famed labyrinth to feed the Minotaur, a metaphor of man vs wild manifest into a horrific monster. Of course, we only know this story because of the heroics that led the youngsters back out, newly wizened with the Knowledge of the Maze. In that way, Minos gave them the greatest of gifts.
One does not really know the members of Baton Rouge's Minos the Saint survived the beast, but one quick listen reveals their mastery of the labyrinthine. A chamber-folk group, if you must, Minos the Saint is a windswept charm assault, a romantic tornado of violins and accordions, French horns and trombones and guitar, the heart of the beast cast into the heavens as a sonic constellation. They are very good.
Since their inception in 2013, Minos the Saint has contracted to occupy intimate rooms and expanded to fill riotous halls, sharing bills with Phosphorescent, Wild Child, Brass Bed, Cardinal Sons, The Brad Walker Quintet, Crystal Bright & the Silver Hands, Mississippi Rail Co., Belle Adair, The Mercy Brothers, Rareluth, and others. The band has performed at venues across the South such as Varsity Theatre, The Spanish Moon, Gasa Gasa, Artmosphere, House of Blues, Republic New Orleans, Chickie Wah Wah, Red Dragon Listening Room, Marigny Opera House, The AllWays Lounge, and Cafe Istanbul, and festivals such as French Quarter Fest, North Gate Fest, FestForAll, and Sunday in the Park.
If one must grasp for comparisons, they are like Simon and Garfunkle at their most intricate amended to include Antonio Jobim and Philip Glass and Van Dyke Parks and maybe a wizard. A handsome wizard with a past and a future in your heart.
Purchase Tickets
Related Events