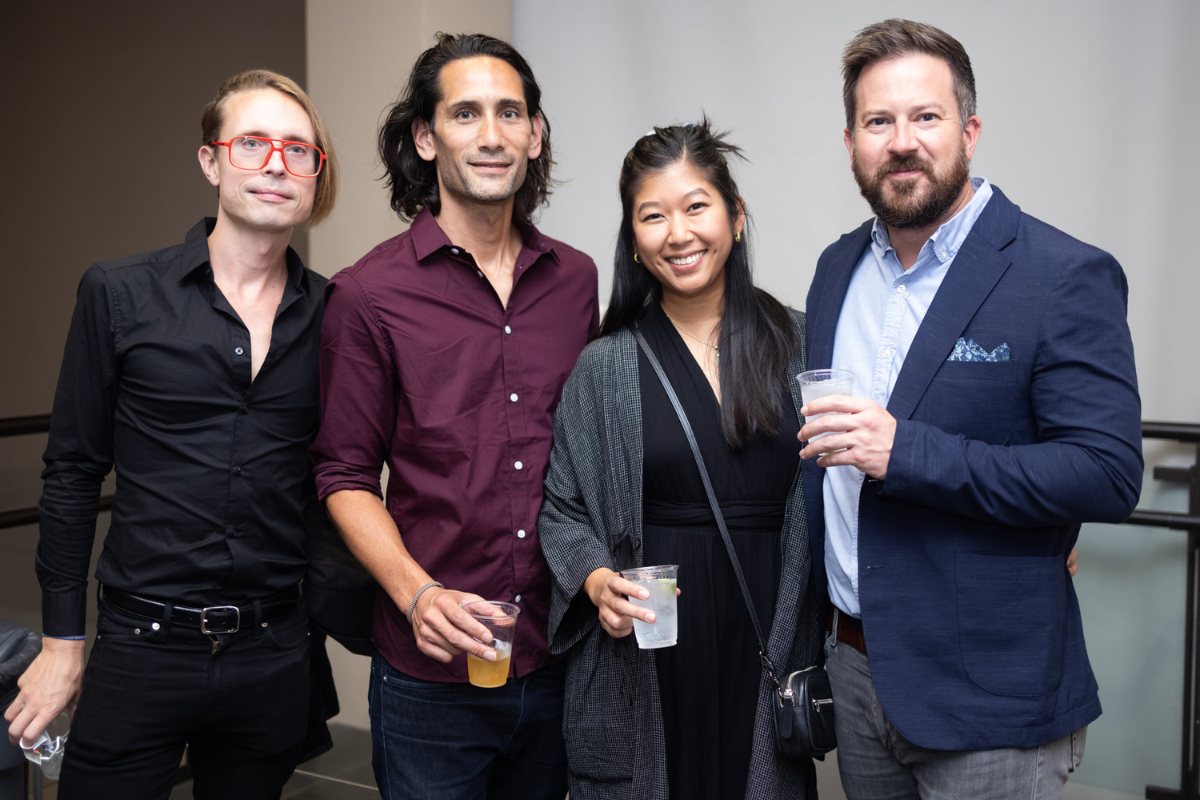 Member Appreciation Night
Music + Art + More!
/// August 18, 2022 @ 6:00 pm - 8:00 pm
Join us for a Member Appreciation event at the Museum, Thursday August 18 from 6-8 p.m. Members get in free and can enjoy additional perks such as an added discount at the bar plus one free Specialty Cocktail and a 20% discount in the Museum Store.
The evening will feature:
Live music by Marshland
Food for purchase from Chef Ms. Linda Green, The Ya-Ka-Mein Lady
Activity table for kids led by artist Jackie Ehle-Inglefield
Not an Ogden Museum member yet? Join by August 31 to save 25% and receive extra perks! Questions? Email membership@ogdenmuseum.org.
Learn more about Membership Sale
All are welcome and Museum Membership is not required to attend this celebration! Tickets may be purchased online or at the door. 
PURCHASE TICKETS
About Marshland
Marshland (formerly Nola County) began as a country music genre experiment and has since grown into an unbounded, transcendent live musical experience, featuring an eight musician ensemble at full strength.  The band performs self-described "Louisiana Americana," blending American roots music with Louisiana culture and New Orleans improvisation.
LEARN MORE
About Chef Ms. Linda Green, The Ya-Ka-Mein Lady
Ms. Linda Green is well-known and highly regarded as a New Orleans Icon in the community. In addition to her local notoriety, she is internationally known as the winner of Food Network's Chopped Pride of New Orleans and has been featured on internationally syndicated TV shows including Anthony Bourdain's Travel Channel show No Reservations. She was featured on the History Channel with Larry the Cable Guy, and Chef Jeffery Saad on Food Network's United Taste of America. She won the Vegan Gumbo Contest for PETA and The Food Network in 2013.
Ms. Linda is an accomplished chef and has been featured in publications such as CNN, BBC, Travel Channel, The New York Times, Huffington Post, Thrillist, Times Picayune, ZAGAT Magazine, WHERE Y'AT Magazine, Louisiana Kitchen and Culture, Lucky Peach Magazine, New Orleans Magazine, Off Beat Magazine, Remedy Quarterly,  Garden and Gun, AAA Southern Traveler and Gambit Magazine. Rolling Stone Magazine featured Ms. Linda's Ya-Ka-Mein as the "Best Food on the Fest Grounds" for the 2014 Jazz and Heritage Festival.
LEARN MORE
About Activity Table for Kids
The art activity will be a Geometric Collage Inspired by Erik Barthels. Use mixed media to create a colorful, geometric collage inspired by artwork featured in Louisiana Contemporary 2022 Presented by the Helis Foundation!
Learn more about Louisiana Contemporary