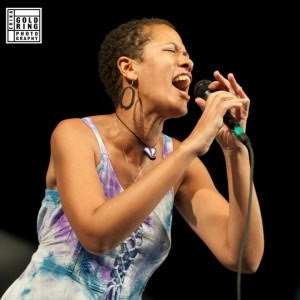 Margie Perez
at Ogden After Hours
/// May 25, 2017 @ 6:00 pm - 8:00 pm
Event Navigation
Margie Perez is a vivacious singer and songwriter specializing in a versatile blend of Blues, Pop, and Latin with a New Orleans Funky touch. Dubbed by Offbeat Magazine as "One of the hardest working musicians in New Orleans" she performs in a wide range of musical acts, especially with her own band that performs her original music. She has just released her latest CD, "Love Is All" which Offbeat Magazine calls "An Infectious Life Force". This is a follow up to her New Orleans debut CD, "Singing For My Supper" on Threadhead Records in 2010, which WhereYat Magazine called "a pleasing mix of styles and tempos".
Here's what New Orleans music legend Allen Toussaint had to say about Margie: "Not only is she a great singer, but she's also a great songwriter. She's taking New Orleans music in a direction I've never seen before." He invited her to sing backup for him at the 2007 New Orleans Jazz and Heritage Festival. She also sang for the late, great Blues Queen of New Orleans, Marva Wright who said about her, "If you don't know her now, you will."
Laurel's Licks will also be joining us for an ice cream pop-up!
Photo by Erica Goldring.
Purchase Tickets
Related Events