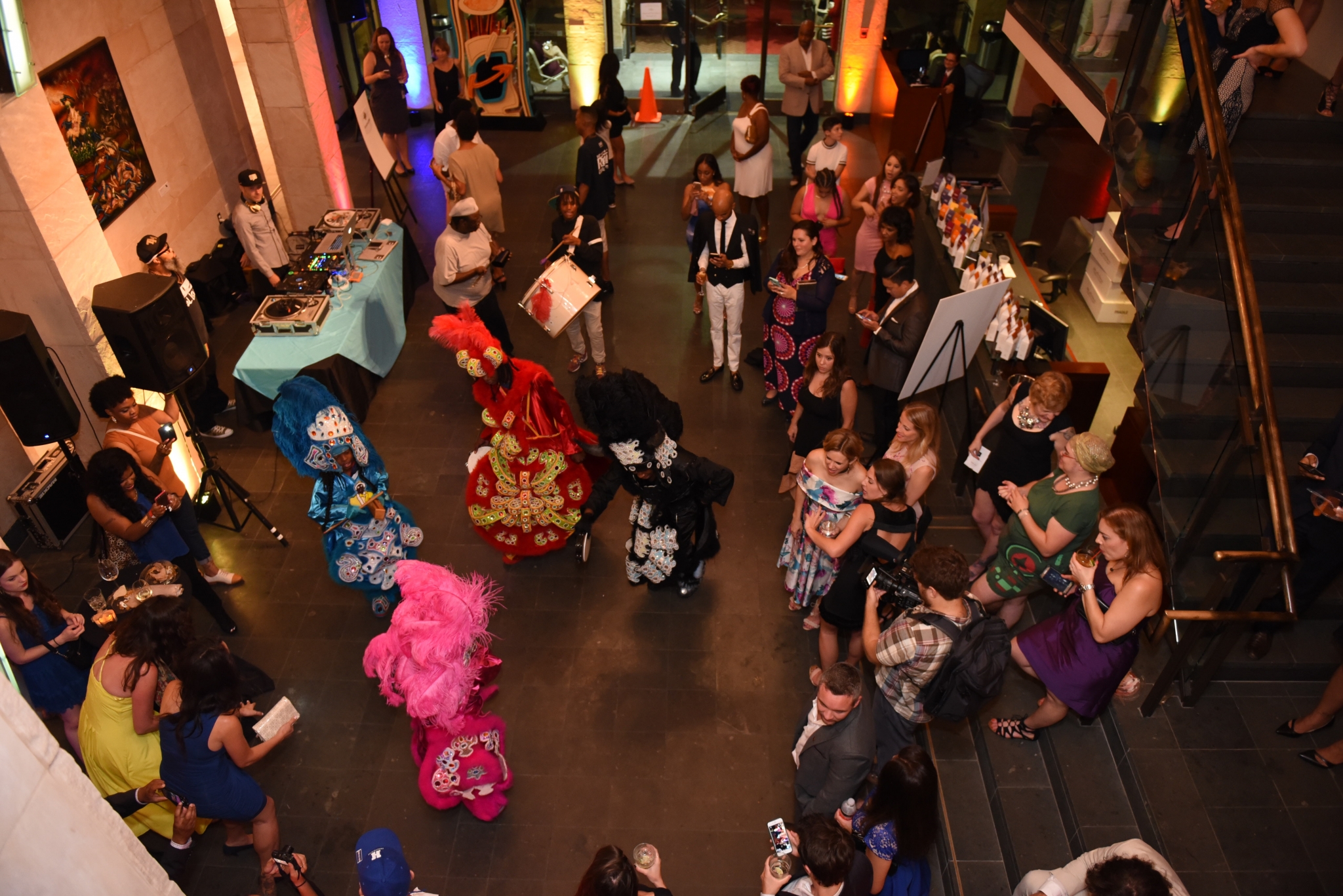 Magnolia Ball
/// June 10, 2017 @ 8:00 pm - 11:55 pm
Purchase Tickets
Bid Now on work from the Silent Auction
Join us on June 10th for Magnolia Ball, the New Orleans' event of the summer! Enjoy some of the best bites New Orleans' chefs have to offer, sip on hand-crafted Southern cocktails, add to your collection with pieces from our silent auction featuring established and up-and-coming Southern artists, and dance the night away in true New Orleans style.
Vendors for the evening include Chais Delachaise, Desire Oyster Bar, Diva Dawg, Domenica, Kenton's, Joel Catering, Martin Wine Cellar Catering, Palate Catering and Rosedale. Love, Cookie will also be providing boxes of cookies for takeaway favors.
Entertainment will be provided by DJ G Cue, DJ Quickie Mart, DJ Lil' Jodeci, DJ Kidd Love, the Showtime Brass Band and the Kevin Gullage Band, with a special appearance by Krewe des Fleurs.
This year's Magnolia Ball will celebrate the Ogden Museum's photography exhibitions, The Colourful South: William Christenberry, Birney Imes, William Greiner, William Ferris and Alec Soth and William Eggleston: Troubled Waters, From the Collection of William Greiner.
Co-chairs of this year's event are Hattie and Corey Moll, Elliot Hutchinson, and Emily Shaya.
The Magnolia Ball Patron Party, featuring an early preview of auction items begins at 8pm. Magnolia Ball officially opens at 9pm and lasts until the fun stops.
MANY THANKS TO OUR GENEROUS SPONSORS
Committee
Georgia Noble Ainsworth
Artemis Antippas
David T. Baker
Meaghan and Joe Bonavita
Marcela Correa
Mollye Demosthenidy
Meredith Dunbar
Ashley Edwards
Andrew Freeman
Alexa Georges and Jerry Armatis
Kasimu Harris
Jessie Haynes
Nicole Hershey
Marshall Hevron
Annie Johnson
Robert Keller
Megan Kendrick
Anna and Scott Kornick
Stacie Kurtz
Mandie Landry
Missie Lindsey
Sarah McMillian and Jason MacFetters
Rebecca Maisel
Caitlin McClelland
Haardt Moses
Bridget Nalley and David Fruzynski
Holly-Anne Palmer
Mary Frances and Matt Parker
Chandler Rogers-Habig
Caroline and Brent Rosen
Blair Schilling
Corbett Scott
Claire Elizabeth Thriffiley
Cat Todd
Brandy Trepagnier
Jennie Cannon West and Jason Richards
Dawn Wheelahan
Ariel Wilson
---
Related Events